10 Ways to Make Money On Pinterest Fast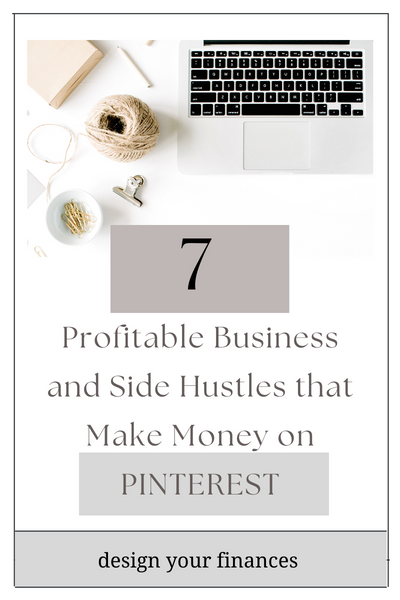 Pinterest is quickly growing into a search engine which currently supports infographics and video sharing content. How to make money on Pinterest has become one of the most searched topics.
Pinterest has become one of the leading platforms of driving traffic and for any type of business to be successful, traffic is the most important asset to any business.
Pinterest, often recognized as a visual discovery and bookmarking platform, presents a unique opportunity for those looking to generate income online. With its vast and engaged user base, Pinterest offers a wealth of creative avenues to explore, from affiliate marketing and sponsored pins to promoting e-commerce products and building a strong brand presence
The explosion of social media has made it much easier to make money online. In this blog post we will delve into the world of making money on Pinterest quickly and efficiently. Whether you're a seasoned Pinterest pro or just beginning to explore its potential, these strategies and insights will equip you with the tools and knowledge you need to leverage the platform's visual appeal and convert it into a profitable endeavor. So, let's embark on this exciting journey to discover how to make money on Pinterest fast and unlock the financial potential this unique platform has to offer. Below is a list of How to Make Money on Pinterest (which is not exhaustive) but can certainly serve as a starting place.  
.
---
How to Make Money On Pinterest
There are different ways to improve your pinning strategies and the below are courses and tools that will help you in growing your Pinterest account. From scheduling, learning more Pinterest strategies to converting Pinterest traffic into profits
.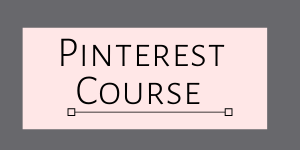 COURSE: PINTEREST INCOME
STATUS: EARNS $100,000 PER MONTH
This Pinterest Course teaches you step-by-step process of How to Use Pinterest and grow your business. The course creator has managed to increase their traffic and built businesses that make a $100,000 a month. This course is geared towards candidates, who want to build a business from their blogs or any internet venture.  Click Here to Learn More
.
---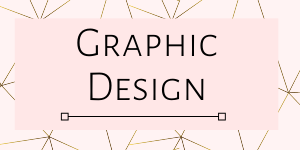 SERVICE: GRAPHIC DESIGN
COST: 30 DAY FREE TRIAL
Pinterest is an image and search engine tool. You have to pin "a poster" that showcases your blog title, description and links back to your website. There are different types of pin "posters" but the best performing posters are the ones that state a problem and offers a solution. This tools is perfect for the less tech savvy as it comes with predesigned templates for different social media platforms such as Facebook, Pinterest, YouTube, Instagram and many more. You can design numerous graphics such as infographics, newsletters, brochures, flyers, logos, photo books, print products, invitations, ebooks, printables and so much more. Click Here to Learn More
.
---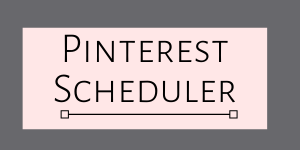 SERVICE: PINTEREST SCHEDULER
COST: 7 DAY FREE TRIAL 
If you have an internet business you should start with Pinterest as it is a search engine and brings so much traffic to your site. This is the most favored tool to schedule your pins. You can schedule your pins for at least a year and this becomes so efficient and you do not have to spend too much time pinning.  You can schedule your pins in advance to your personal boards, group boards and Tailwind Communities. Many bloggers that have used this tool, have drastically increased their traffic.  Click Here to Learn More
.
---
How to Make Money On Pinterest 
There are many ways to make money on Pinterest, but the ones below have been proven to be successful. The most important aspect of making money on Pinterest is driving traffic from Pinterest to your site, ecommerce or any other money making avenue. This post will showcase how to increase your Pinterest followers and in turn increase traffic to your site.  Below are the 11 Ways to Make Money On Pinterest. To increase your Pinterest engagement, you have to share other Pinterest pins, that is the only way to increase your website traffic.
TIP: Pinterest has become the best search engine mainly because, once you share a pin, it can continuously brings traffic
| | |
| --- | --- |
| STEP | BUSINESS TYPE |
| 1 | Blogging |
| 2 | Consulting |
| 3 | Copywriting  |
| 4 | Interior Design |
| 5 | Freelancing    |
| 6 | E-Commerce |
| 7 | Video Creator |
| 8 | Virtual Assistant |
| 9 | Brand Ambassador |
| 10 | Social Media Manager |
.
---
Tips on Creating Pinterest Business Account
Currently, there are two types of Pinterest accounts, mainly a personal account and a business account. The main difference between the two is for any commercial use, such as advertising or any business related strategies, you need the business account. You can convert your personal account into a business account. Since the post is geared on How to Make Money on Pinterest we are going to focus on the business account.
BUSINESS PROFILE – since you are running a business it is imperative to have all your social media profile image to be the same or similar, it makes it easier to identify your brand.
BIOGRAPHY – give a great description of what your business does. The best way to do it on Pinterest is to have keywords included in your descriptions such as Blogging | Make Money Online.  In addition to the keywords, if you have a link in your bio, it is best to shorten it. You can use bit.ly 
RICH PINS – this gives you the ability to provide more information about the product. For your rich pins to be activated go to the Rich Pin Validator and enter your URL, once the process is complete and approved, you can identify Rich Pins by the extra information above and below the image and the bolded title. There are different three types of rich pins which include:
Product Rich Pins:

they show up-to-date price, availability and product information 

and the product rich pins 

Article Rich Pins:

any blog post or article from your website, this still give you the 

option to include detailed descriptions
VERIFICATION – this is an important part and it gives more credibility. In your Pinterest settings, you can copy an HTML code and paste in your WordPress, a checkmark next to your website link indicates your account has been verified. 
LINK TO OTHER ACCOUNTS – in your Pinterest settings you have the option to link to other social media accounts. This becomes so seamless when sharing information across all linked platforms and it does generate more traffic
.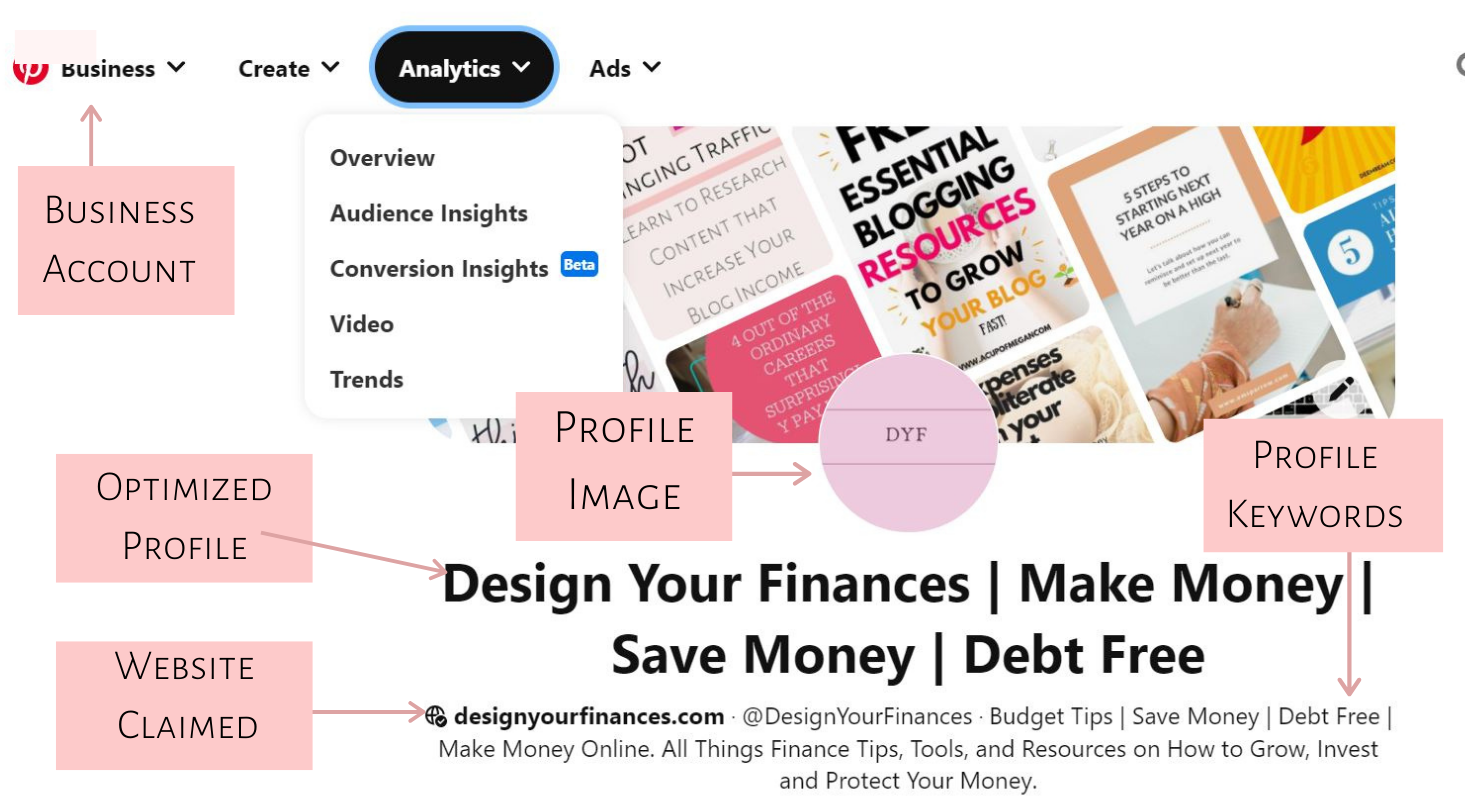 The above example showcases a correctly optimized Pinterest profile. There are many ways to optimize your Pinterest account, currently the above example is the best way to optimize your profile. Make sure you add the keywords to your profile, as this will help with the search engine.
.
---
Benefits of Pinterest Group Boards
PINTEREST KEYWORDS  – always use Pinterest keywords for all your descriptions such as pin naming, description and group board names. The best way to find Pinterest keywords is by using the Pinterest search bar and the suggested words that show up after entering a word or phrase in the search, are the keywords.
.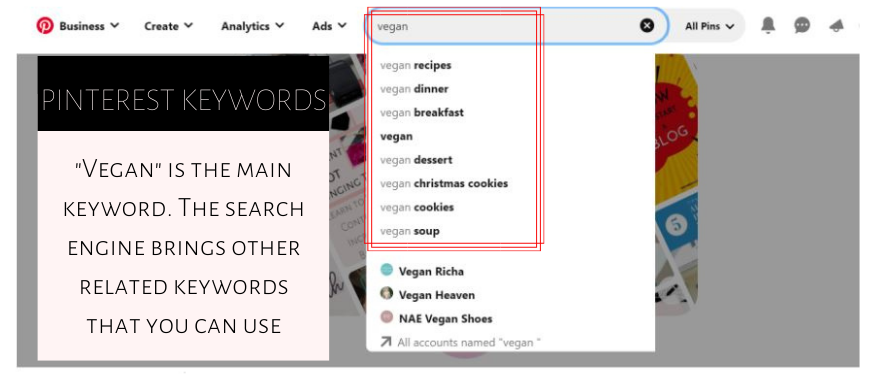 Your Own Group boards – are pins grouped together under the same topic such as blogging, savings, recipes. When you pick the name of your group board, it is best to use a keyword. You should pin into your own group boards at least on a daily basis. 
Other Pinners Group Board – this is when you join other pinners group boards. The goal is to share other pinners pins, while you pin yours into their group boards. The greater the visibility the higher the traffic sent to your website. Below are the examples of other people's group boards,  it shows the number of pins in the boards.

TIP:  to join group boards, you can email the board owner, introduce yourself and explain how you can contribute to the board. To effectively manage this task, set a weekly schedule to send requests to different board owners.
.
---
Pin Descriptions
Pins Descriptions – as stated above, always use keywords for the pin description and title. In addition to that try to include the reason why that pin will be helpful. for instance, such as how is it solving a problem
Hashtags – these are mostly used in the pin descriptions as they make it easier for Pinterest users to search for information. Most pinners use keywords as hashtags as well as description.
TIP: Usually Pinterest hashtags show up in blue, they are clickable and you can see other creator's content that are using the same hashtag. Like the example below:

Take the time to create Pinterest titles that explain what the post is about and also that catches the reader's interest. The main point, is to drive traffic back your site. If you read How to Blog, it details the correct way to research and write a post. The main point is to write post, that solve a problem or a solution. 
That same analysis should be applied on how you write your Pinterest descriptions and titles. 
TIP: make sure your Pinterest Titles state a problem and also provides a solution. This usually drives so much traffic as the reader is getting an answer to a problem
.
---
Tips on Using Tailwind 
The reason why Pinterest is such a favored search engine by most bloggers it's because a pin has a longer life cycle compared to other social media posts. When you interact with other pinners such as pinning their content, you increase your own visibility. 
Tailwind – This has become the most favored tool among Pinterest business users as it increases productivity and cuts time spend pinning. Tailwind is a third party tool that is Pinterest approved and its main ability is setting up pins in advance in large quantities, instead of manually pinning. 
Tailwind Tribes – these are similar to group boards on the Pinterest platform and the objective is to share other pinners post as you pin yours. This is one of the best ways to get your pins shared everywhere and the reach is wider than manual pinning. Most tribes require you to send a request to join them, include a description of what your business does and show enthusiasm that you would like to join the board. 
Tailwind Slot Time – the other feature that is highly favored is the ability of the system to detect the best time to pin when most of your audience is active and has a higher chance of engaging. You also have the ability to add more slot time.
Tailwind Smartloop – this is finally no longer in beta and now accessible to all accounts. The best feature of this service is that you can set the system to repin your most popular pins. This helps in giving your old pins new life and reaching a wider audience.
Below is a Tailwind Dashboard, this allows you to schedule your pins in advance as well as join other Tailwind Communities. This can greatly increase your traffic, most bloggers use Tailwind and getting thousands of pageviews to their site. Click Here to Join Tailwind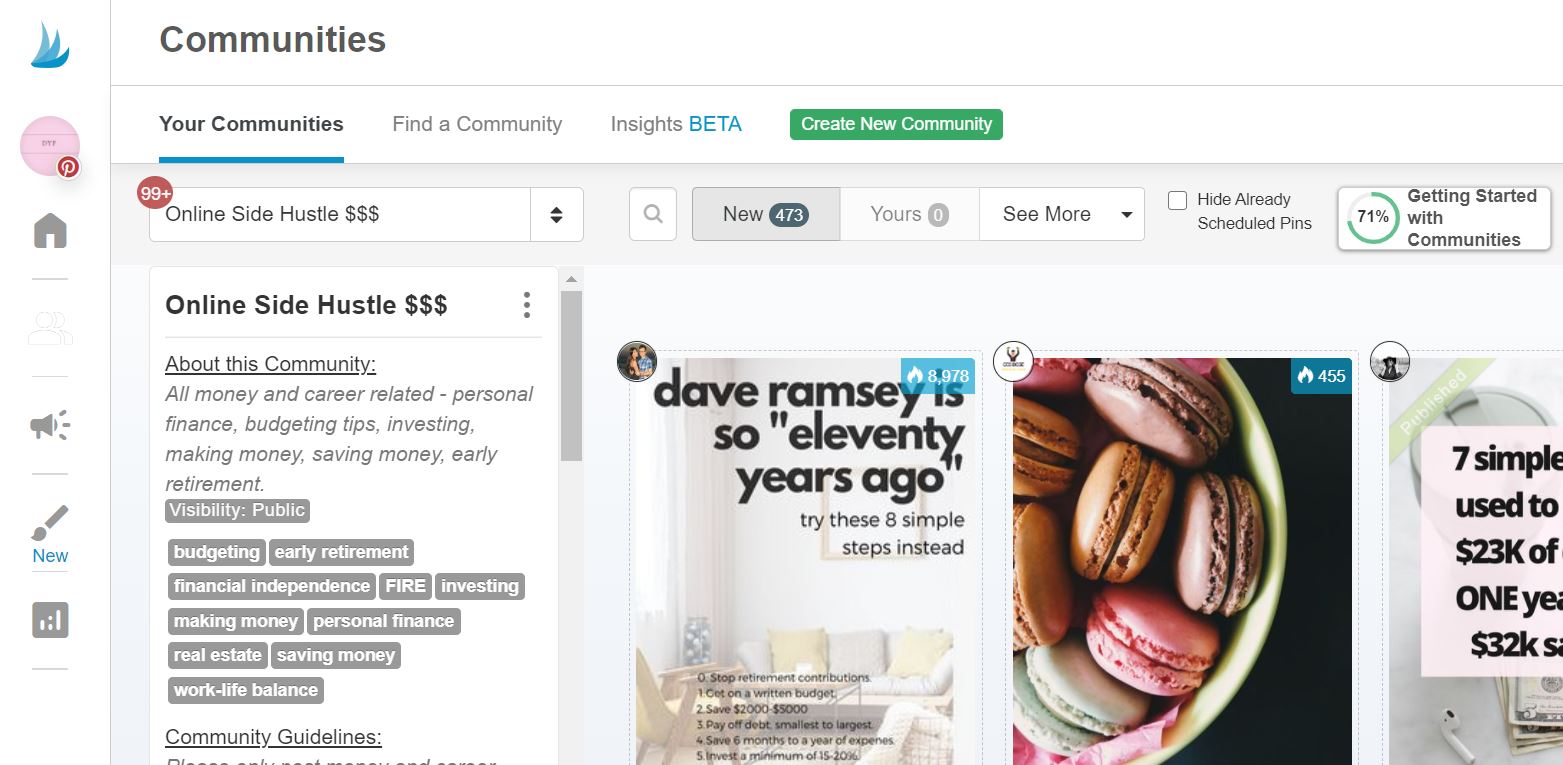 TIP: create your own personal boards that go along with your content, then join other group boards. Spend more time pinning in Tailwind Communities, as they are currently the best option to massively increase your traffic.
.
---
Tips on How To Increase Pageviews 
Below are tips, tools and tricks you could use to increase your Pinterest page views, the more page views you have the more traffic that will go to your site.  
Follow People – this is usually the first thing and it's really beneficial. When you follow someone, Pinterest usually sends an email and most of the time you get a follow back. 
Study Big Accounts – take the time to study the big account in your niche, as they are clearly doing something right. Study how their boards and pins are structured, take notes on your findings so you can implement yours.
Big Accounts Boards – also examine the type of boards they have in addition to group boards they participate on. It's a great idea to see which boards are open and which ones they participate in. Usually, those group boards have high activity and repins, which is the type of exposure you need 
Creating Pins – your pins should be inviting and well designed. Enter your keyword into the Pinterest search tool and look at the type of pins that show up. This will give you an idea of what people are interested in pinning.  
Group Board & Pins Optimization – just as stated above, implement keywords and SEO strategies such as adding multiple keywords. Adding descriptions that actually solve the issue.
Below are Design Your Finances Personal Boards, that are correlate to the different topics that I write about. This helps the reader get an idea of what your blog is all about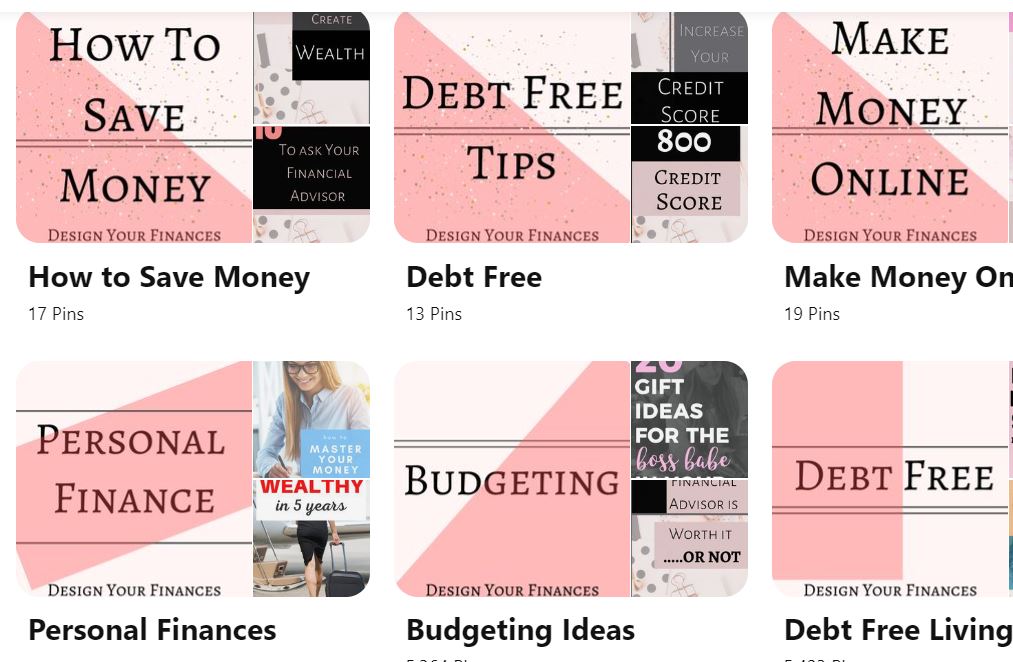 Inter Board Pinning – consistently pin from your own boards and group boards you belong to. The Pinterest search engine works in your favor when you are consistently active on and most importantly when your pin other pinners content.
Create New Boards – always try to create new boards each month, this increases your traffic and visibility. But when you create new boards, target other keywords in the search engine. Use both the main and sub keywords on your new board, for instance, "blogging" is your main keyword and "blogging for beginners" is a sub keyword. You can name your new board the main keyword and in the description, you can use the sub keyword. This allows you to target traffic from both keywords. 
---
Pinterest Tips
There are numerous strategies, tips and tools when it comes to Pinterest, but the best method is to test and analyze who your reader is and what they like. 
In addition to all the tips stated in this post, be mindful that Pinterest continuously changes its algorithm, and this may affect or improve your account. The best method is to always check for Pinterest updates.  Below are some additional tips to apply.
Editorial Calendar – is a spreadsheet or calendar that showcases when content is being published. This may also include researching your blog posts, social media postings or any other related tasks.
Management Spreadsheet – this includes blog and related social media platforms. It may include analytics, social media, blog post titles, related keywords, affiliate links, amount of traffic each post brings etc. Simply,  this includes anything that organizes or manages your business.
TIP: if you are a new blogger, take the time to research the best tools to manage your blog business.
Seasonality and Trends – in your Editorial Calendar keep track of seasons and trends during the course of the year, plan your postings in advance such as 3 weeks before, so that you have enough time to market and circulate your post.
Analytics – in your Pinterest settings, it gives you all your stats such as engaged audience, performances of your pins, impressions, video analytics and so much, you can use this information when creating your next posts.
Measurements – as much as Pinterest is an informative search engine, it is also a visually appealing platform. Most of these pins on Pinterest are vertical are roughly 735 x 1102 pixels.
TIP: make sure you periodically check the preferred Pinterest pin measurements, as this has changed in the past.
Fonts – take the time to see which fonts work on for your designs. Keep in mind that less is more, keeping your designs simple actually make them stand out and more uniformed. 
Graphics – there are many companies where you can design your pins and the most popular ones are Canva or PicMonkey. They have plenty of templates, fonts and effects that can help you design your poster 
---
Read More Articles on
How to Make Money on Instagram
---
Titles – write titles that people want to click on and they should be informative. Always aim to answer a problem and give multiple ways to solve it. The best way to research is to search Google and Pinterest examine the posts with the most shares and see how their titles are formatted  
Test – If you have a couple of good headlines, it is best to create multiple variations of the pins, title, picture, colors or descriptions to see which one works the best. 
Google Analytics – this is a great way to understand what your audience is looking for especially that Google Analytics showcases exactly which pages your audience frequents. You can curate more content that your audience finds to be helpful. 
Manual Pinning – this has to be one of the most rewarding aspects of Pinterest mainly because it produces results. The best results are when you pin manually to your own boards. For optimum results, use Tailwind to see when your audience is more engaging and then manually pin. 
TIP: do not pin over 100 pins at once, as you will receive notifications from Pinterest that your account is blocked and try in a few hours. This is not the correct way to use this method, as your monthly views will spike and then drop drastically.
Manual Pinning Strategy – manually pin to all your boards, you could do the first board about 20 pins, then wait for a few hours. Your second time around, pin to your next board during the times of your highest engagements. Your third time around skip a day or two and continue with the process.
---
Summary
How to make money on Pinterest, has been a question that many bloggers have answered by confirming that Pinterest has become the leading source of traffic.  There are many ways to make money on Pinterest, but the most important aspect regardless of the social media platform is the ability to generate traffic. Without traffic, there is no money or its potential of being made. 
---
Cheering To Your Success
Brenda | www.DesignYourFinances.com
Let's Connect on Social Media! | Pinterest | 
---
–
 QUOTE OF THE DAY