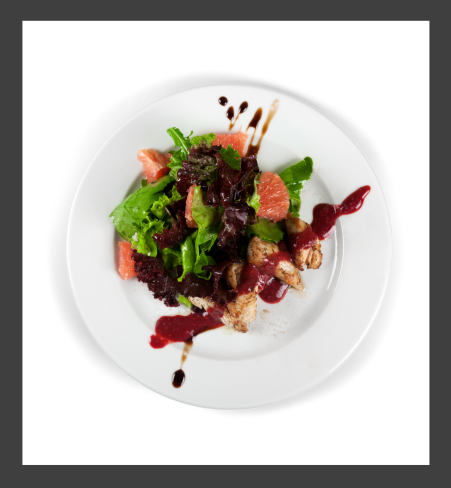 30 Top Easy Ways To Save Money On Food Fast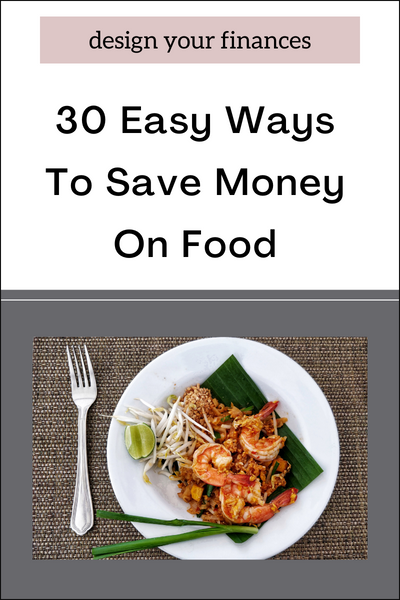 This post list 30 Ways to Save Money on Food, by showcasing when is the best time to buy, how to plan for your grocery budget and best grocery shopping habits that can save you some money.
Inflation and or recession has certainly increased the food costs, not by a couple of cents but at least by 40% increase. This can truly have a major impact on the grocery bill for everyone. The average American spends more than $2,000 on food each year.
That's a lot of money and to imagine that amount is no longer sufficient, it truly makes a dent on the budget.  This article are some of our favorite ways to try and reduce the rising grocery bill.
There is no clear cut method, but at least different small ways can combat that long grocery bill. The following 30 tips for saving money on food expenses will help you to better manage your food budget and reduce the need for constant trips to the grocery store. Whether you're looking to tighten your budget, increase your savings, or reduce food-related expenses, there are numerous easy and effective ways to save money on your groceries and dining out. In this blog post, we'll delve into the top strategies that can help you trim your food expenses quickly and without sacrificing quality. From smart shopping and meal planning to minimizing food waste and taking advantage of discounts, these methods are not only practical but can also lead to significant financial savings in a short period of time. So, let's embark on this journey to discover the top easy ways to save money on food fast and unlock the potential for a healthier bank account while still enjoying delicious meals.
.
---
How to Create a Grocery List
The best way to create a grocery list, is to sit down in advance and plan out your meals. At stated in the article, you need to buy ingredients that last longer, that are cheaper and definitely that can be used in various meals.
TIP: one hack is to shop groceries online and adding food to the cart, it shows exactly how much the cost is. Many have had many unpleasant surprises at the checkout and find it hard to remove items. So now when you go into the store, have the app open, and now exactly what you are spending as the shopping cart app has a balance of what amount your groceries are.
Compare prices of different brands
Buy food in bulk and freeze it for later use
Use coupons when shopping, but don't forget to double-check
Shop only when your grocery store has stocking days, as produce is discounted
Shop at discount stores like Aldi or Costco, Walmart and offers discounts for buying in bulk
---
Meal Preparing
This is where the headache and where money is wasted. Meal preparing can surely cut your grocery bill and surprisingly, in most cases you tend to have more food that will last longer.
Make your own food instead of buying it pre-made
Cook from scratch, avoid pre-made meals or take-out options
Eat leftovers for lunch the next day, or freeze them for later use
Cook one pot meals, which means using one type of protein, starch
Cook with cheaper cuts of meat and use vegetable substitutes like mushrooms or eggplant
Make a meal plan for the week ahead of time, and then make a list of ingredients needed for those meals.
TIP: research different types of recipes that can be made by the same ingredients. Usually on the grocery store app, they have different meal ideas.
Cut back on snacking, or at least find cheaper snacks that last
Learn to cook one ingredient different ways. There is nothing like eating the same thing over and over again
Do not snack on an empty stomach, that is a sure way to ruin your budget. Have filling meals prepared in advance.
Totally cut back or reduce your intake of soda. Find different ways to flavor your water such, its much cheaper than drinking cans of soda
Keep a list of your favorite recipes and make a meal plan for the week ahead of time so you know what ingredients you need to buy in advance (this will also help you avoid impulse buys)
---
Top Apps That Save Money on Groceries
FEATURED POST : 10 Apps that Save Money on Groceries
These Apps Will Save Money on Groceries, as prices are getting higher, honestly out of control, these Money Save Apps, will find a better deal, reduce your bill and help you with cheap meal prepping recipes.
.
---
Type of Food that Save Money
There no denying that some food categories are more expensive than others. This comes in the planning phase, where you will have to categorize your food such as vegetables, starch, meat, grains, etc.
TIP: shop around the app, for each food category and see which grocery items are on sale. The most budget friendly grocery list is the one that is the cheapest.
Grow your own vegetables in your garden
Buy food in season and locally grown produce
Skip the meat altogether and go vegan or vegetarian
Avoid processed foods and choose whole grains instead
Choose fresh produce over processed foods because fresh produce is cheaper than processed foods like chips or cookies which contain more preservatives, chemicals and ingredients that you can't pronounce
Cook meals with ingredients that you already have at home to avoid buying new ingredients for every meal/dish that you make
.
---
How to Budget for Groceries
It seems that budgeting for groceries is truly for the skilled budgeter. It hardly case especially these days for a grocery bill to below the grocery budget.
TIP: use different apps to help you show smarter, especially your grocery store app. Research when the store reduces the prices for expensive items such as meat. Usually this either at the beginning to mid week. Do not buy meat on the weekend, prices tend to be more expensive.
Sign up for rewards program with the store as well as their coupons program
Leave your groceries in the cart and see how the prices change, this will show you the best days when to do your groceries and when discounts are applied to the different food categories
Set aside some cash each week to put towards groceries, instead of using credit cards or debit cards that charge high interest rates on cash advances
Buy produce that is in season and cheaper, such as citrus fruits in winter time or apples in summer time
.
---
Conclusion
As stated before, as food prices rises many people are battling to find different ways that can truly reduce the grocery bill. The surest way is to plant your own food and be more self sustainable, but majority of the people do not have the means or at the very least do not have land to produce their own food. Hopefully, this article showcased how other people are combating their food bills.
---
Cheering To Your Success
Brenda | www.DesignYourFinances.com
Let's Connect on Social Media! | Pinterest |
---