13 Side Hustles that Make 100k A Year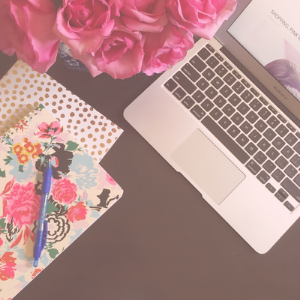 A side hustle is anything that earns money apart from a main job. There are different types of income, the best way is to identify what your objective is and then create goals and business plan around that objective.
MONEY GOALS: First, you have to identify your money goals, whether it is paying off debt, extra income to cover monthly budgets, creating a side hustle, turning it into a main hustle and then into a business. The main reason for identifying your objective is to understand and frame the amount of work needed.
---
Please Note: there are affiliate links on this page below. I only recommend products that I have fully vetted myself or use personally
---
TYPES OF INCOME
.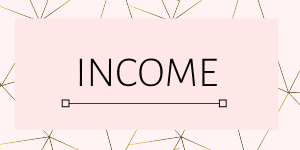 There are different types of businesses and in this section will showcase the difference between a side hustle and running a business.
It is possible to convert a side hustle into a main business, but it has to take strategic planning and implementing various management tools. Below are some of main difference between a side hustle and running a business:
SIDE HUSTLE
RUNNING A BUSINESS

Multiple gig tasks

Focus is on increasing hours

Expansion – is either more hours or better-paying gigs

Create a business plan

Focus is on how to increase customers

Expansion – includes adding more products, services and increase customer base
PASSIVE INCOME
The most attractive attribute of this type of income is that it does not clock out and it is usually geared towards a business rather than a 9-5. Most passive income ventures, they normally require some upfront effort, structure and then they normally operate on minimum efforts. EXAMPLES: investments, real estate assets, 
EARNINGS
This is similar to a 9-5, mainly because you trade time for cash. You stop earning when you clock out, this would be more like a second job, e.g a part-time job (waitress). The incentive of this is that you do not have carryover business obligations such as how to increase revenue or the general demands of running the business. EXAMPLES: a job, a business
---
AFFILIATE MARKETING
.
AFFILIATE MARKETING: is when you promote other companies products and services and in turn you get paid a commission. Some companies pay a high rate, some as high as 40% of the selling price. For instance, if the product costs $100, you as an affiliate marketer, you earn $40.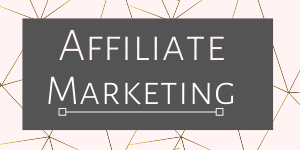 COURSE: AFFILIATE MARKETING
STATUS: Over $1MILLION FROM BLOGGING
This blogger has successfully earned over a MILLION dollars mainly through to affiliate marketing. In this course she teaches step-by-step of how to correctly start with affiliate marketing and how to approach companies and market their products.  There are many bloggers who are making over $5000 a month, with her strategies. This is the easiest and fastest way to make money online.
AFFILIATE MARKETING is a  very lucrative way of making money online and has become a top side hustle, mainly because it is easy to get started. If done correctly, it can easily generate a full time income. Some top bloggers are making over $100,000 a year simply from affiliate marketing.  Click Here to Learn More About Affiliate Marketing
---
SPONSORED POSTS
.
SPONSORED POSTS: is when a content creator  partners with a company and gets paid to test the product and provide feedback. The feedback is targeted to an audience that has an expressed interest. A sponsored post can either be a written blog post, video or a photograph.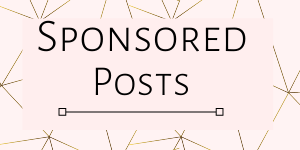 COURSE: SPONSORED POSTS
STATUS: EARNS $5000 PER POST
This course creator is able to make up $20,000 a month with sponsored posts. There are so many opportunities when it comes to sponsored posts as many companies are now interested in expanding their target audience and increasing engagements, by constantly producing new content. The course highlights the correct way to
source your clients

approach your clients

set the competitive rates

how to structure your contracts

build your business and increase your rates
This is where you come in, due to the need of producing fresh content, it is a possibility that you can get a contract with a company to produce weekly or monthly content. To be able to scale this side hustle into a business, it is best to take the time and build your skillset from managing your deadlines, writing engaging content, sourcing and communicating with your clients. Click Here to Learn About Sponsoring Posts
---
FREELANCING
.
FREELANCING: is when you get paid to complete various tasks.  Companies or business owners list tasks they need help with and sometimes, it is an ongoing project, which usually you agree on a fee before you start.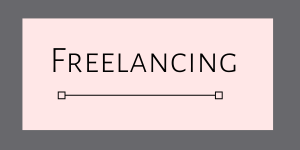 SERVICE: SIDE HUSTLES
MONTHLY INCOME: $4000
To get the best rate when it comes to freelancing is to create a great portfolio that showcases your work. It is also important to highlight your reviews, customer feedback and maintain high ratings. This is much easier when you have built some credibility.
This is not an exhaustive list, but some of the in demand skill sets includes the below:
Voice Over

Logo Design

Digital Marketing

Video and Animation

Graphics and Design

Programming and Tech

Writing and Translation

WordPress Customization
In the beginning, it is advisable to benchmark what other freelancers are doing and model your portfolio. Some points you may consider to include would be offering extra service, revisions, faster turnaround of work, and be customer questions.  Click Here to Start Freelancing
---
PINTEREST ASSISTANT
.
PINTEREST:  Pinterest has evolved into a search engine where users share content in various formats such as videos, images and animated GIF.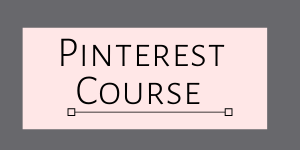 COURSE: PINTEREST INCOME
STATUS: EARNS $100,000 PER MONTH
PINTEREST ASSISTANT: is when you manage and implement various strategies to grow their Pinterest accounts. The best approach is to take the time to learn the best Pinterest strategies,  become an expert and create a side hustle, where you maintain other people's Pinterest accounts.
If you want to become a social media expert on any platform, you have to invest in yourself, by self teaching or taking a course. This course has allowed many bloggers to transition from corporate jobs to blogging full time, mainly because of how efficiently they are able to increase Pinterest followers and engagements, which leads to more traffic to their websites.
The creators of this course are successfully making over $100,000 a month and their main source of traffic is from Pinterest. This course showcases the best strategies of how to correctly use Pinterest and grow your business. Some of the topics include how to create an optimized Pinterest profile, how to create viral pins, how to research winning pin titles, how to grow your Pinterest account and so much more.  Click Here to Learn More About Pinterest
---
TRANSCRIPTION
.
TRANSCRIPTION SERVICES: this is the process of converting audio files into text formats. The audio files can range from medical, law, scholarly work, research work, television and so much more.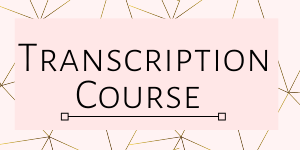 COURSE: TYPING JOBS
STATUS: INDUSTRY BEST
This course teaches one to transcribe and grow your business. A transcriptionist is a professional typist who typically listens to an audio file and then translates that information into various forms of media, such as text. This is a side hustle that can easily be turned into the main business, as the ability to successfully complete the tasks, requires a learned skill and due to that, you can easily increase your rate.
In addition to the course, the below are included in Level 3:
Final exam and certificate

Learn how to market effectively

Learn how to set up your business

Lifetime updates to course material

Direct access to instructor and assistants

Lifetime membership to the Facebook group
You can easily turn this side hustle into a main business, mainly because you can easily increase your hours. The more hours you bill, the higher your rate.  In addition to learning how to transcribe, the course also teaches you to create your business and how to secure clients. Click Here to Learn More About Transcribing
---
FACEBOOK ADS MANAGER
.
FACEBOOK SOCIAL MEDIA MANAGER: Many companies are looking for social media experts and Facebook is no different. The main objective is to increase the company's user engagement and traffic. Some duties include, advertising campaigns, scheduling postings, identifying target audience and more.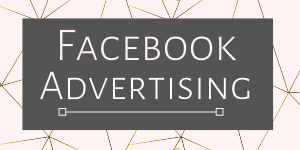 COURSE: FACEBOOK ADS
STATUS: 2 MILLION MONTHLY VIEWS
This course showcases how you can easily use cheap Facebook Ads and generate massive traffic to your site or ecommerce store.  Below are some of the major lessons from this course:
How to Create Viral Posts

How to Write an Engaging Ad Copy

How to Create Cheap Facebook Ads

How to Pick and Market a Winning post

The Correct Way to Create a Campaign

How to Correctly Use and Install FB Pixel

How to Increase Followers and Engagement

Understanding the Correct Retarget Audience Size

How to Find Targeted Audience and Buyers That Convert
The course below is made for a novice or an experienced candidate who wants to improve their  Facebook ads and how to save money by keeping the advertising budget low. You can turn the knowledge from this course to a side hustle, by applying it to your own site or you can become a Facebook Social Media Manager and manage clients accounts.
If you use this course into managing client's Facebook accounts, it is best to create a portfolio that highlights your success and how you can easily duplicate the results. Click Here to Learn More About Facebook Ads
---
KINDLE PUBLISHING
.
KINDLE: is an Amazon online platform where authors can publish and sell their books.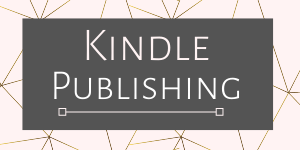 COURSE: KINDLE PUBLISHING
STATUS: $7,000/ MONTH
This is an overlooked hustle, mainly because most of the books are sold around $2.99.  Do not let the selling price fool you, there are many people who are making SIX FIGURES from selling $2.99 Kindle books.
As I have stated many times in this post, the best way to increase your hustle money is to take the time and learn the correct strategy.
The advantages of Kindle Publishing includes:
other than Amazon terms and conditions, there are no stringent publishing rules like the brick and mortar publishing houses.

you can sell your books in different countries

there are multiple ways you can promote your books on Amazon
One of the best selling strategies in selling Kindle books is to write content that is in high demand, for instance, an author can publish multiple recipe books. Each recipe book is targeted to a specific food group  eg vegan smoothies or vegan breakfast. Click Here to Learn About Kindle Publishing
---
DROP SHIPPING
.
DROP SHIPPING: is when you are the middleman and sell products from your store without owning the inventory. Once the sale is made, you as the middleman then purchase the products from the manufacturer and have the products sent to the buyer.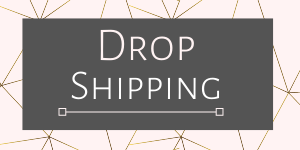 COURSE: DROP SHIPPING
TYPE: DIRECTORY
This is a directory of companies that dropship within USA (and other countries). It is a great tool, because it removes the research process and vetting if the company is legitimate.
This business model is so lucrative and the profit margins tend to be higher because you do not have to spend money on inventory. In most cases, depending on your payment processing vendor, you do not have to spend your own money.
For instance , a customer makes a purchase of $500. You then purchase the product directly from the manufacturer for $250 plus processing costs. Your profit from this one transaction can be $150
This is model has created full time six figure earners, Below are some of the leading advantages:
the overhead cost is low

barriers to entry are minimum

returns are handled by the manufacturers

warranties and insurances is all covered by the manufacturer
This is one of the leading business models that is creating income freedom for many side hustle entrepreneurs. Like  I stated, before it is imperative to know what are the leading strategies in earning from this option. Click Here to Learn More about Dropshipping
---
️

PRINT ON DEMAND
.
PRINT ON DEMAND: is a business model that creates an order to print a design on a canvas or a product only after a sale is made.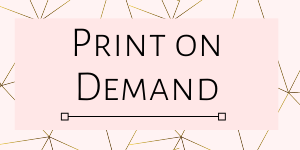 COURSE: PRINT ON DEMAND
TYPE: STORE
This is similar to drop shipping because you do not have to spend money upfront to buy the inventory. Other than costs associated in setting up your store, your production expenses only occur after a customer has made a purchase. Below are some of advantages of starting a Print demand Business
low startup costs

you can create multiple designs

you can easily sell on multiple platforms

you can easily and quickly take trendy news, topics and design a product
Below are some the companies that can help you start your business:
PRINTFUL: they have multiple products you can easily design for from hats, socks, sweater, T-shirts, bags and so much more  (this is to provide a second option) Click Here to Start Your Store
CANVA: you can easily create all your design on this platform as they have predesigned templates for Print on Demand. Click Here to To Start Designing
---
️

PRINTABLES
.
PRINTABLES: are beautifully designed templates that organize or arrange a topic and can be downloaded to be printed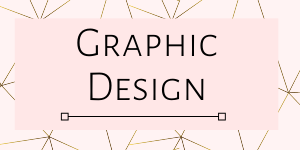 SERVICE: GRAPHIC DESIGN
COST: 30 DAY FREE TRIAL
This business model has recently become popular and people are surprisingly making money. If you love designing this may be an enjoyable side hustle. The best way to succeed with this hustle is to research popular topics and  create printables that are in demand.
Just like the Kindle Publishing method or publishing related topics, this strategy works best for printables. For instance, if your printables are about food, you can create meal prepping and food journal printable.
So far the best platform to sell your printable seems to be on Etsy They have a great interface that supports this business model.
If you want to drive traffic to your Etsy store, it is best to use Pinterest, as it is an image based search engine.
CANVA: you can use this platform to design your Printables. Click Here to Start Designing Your Printables
---
ECOMMERCE
.
ECOMMERCE: is the process of electronically buying and selling either tangible and intangible products online.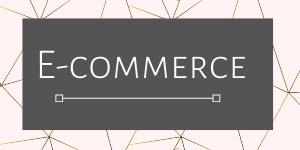 TYPE: STORE
INCOME: GREAT POTENTIAL
This side hustle can be converted into a six figure earning business. The best approach is to create and implement strategies that will eliminate time and cost wasting  tasks. There are many platforms you can sell your products from such as WooCommerce, Esty, Shopify, eBay, Amazon. The list is endless.  Below are some tips when starting an ecommerce store.
RESEARCH: which type of products your customers will love and additionally, which products go together
QUALITY: select the best quality products that your customers will love. It is advisable before selling to first order samples and check the quality
BRAND: take the time to create a brand, such as your tags, the website and packaging.
WEBSITE: create a store that is easy to navigate and a domain the is easy to remember
CUSTOMER SERVICE: make sure you have set up a great customer service system that responds quickly.
Shopify is one of the leading ecommerce platforms and the best part of the interface is that there is no coding. You can use APPS to manage your store, which clearly makes it easier for the less tech savvy.  Click Here to Start Your Store
---
YOUTUBE
.
YOUTUBE: this an online video sharing platform, where content creators publish their work and get paid for advertisements are shown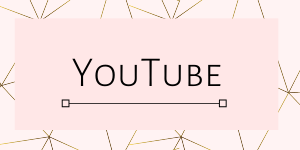 TYPE: VIDEO CREATING
INCOME: GREAT POTENTIAL
This side hustle has created successful business owners and definitely increased content creators earning power. Starting a YouTube channel and maintaining it takes a lot of work. The ones that succeed have been on the platform for a long time and creating content consistently. Before you venture into creating videos, take the time to plan your content, secure the correct tools and brainstorm on your ideas.
The reason why this side hustle made the cut it's because of its earning power. For you to be paid from YouTube, currently you need to have at least 1500 viewed hours and each 10 000 viewed hours, means your rate goes up. There are many tips to ensuring a successful YouTube Channel, the below points are just a starting point:
IDEAS: take the time to brainstorm what you want your channel topics to be cover
SCHEDULE: try to stick to a publishing schedule, for instance, twice a week. When you frame your time, keep in mind how long it takes to produce a video.
CONTENT CALENDAR: take the time to come up with ideas for months worth, this will certainly eliminate last minute scrambling.
SEO: it is best to learn tools and tips that have worked for other top YouTubers and implement them on your channel, such as SEO and YouTube tools that support content creators.
If you want to learn more read:  How to Make Money on YouTube
---
AMAZON
.
AMAZON: is an online marketplace where services and products are bought and sold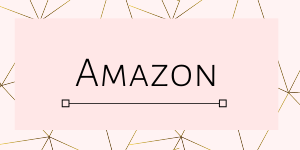 TYPE: E-STORE
INCOME: GREAT POTENTIAL
Amazon fits perfectly into the e-commerce section, but I wanted to highlight the option separately because there are numerous ways to make money on Amazon.
Below are some of the ways you can easily increase your side hustles income into a six figure business.
AMAZON ASSOCIATES: even though the commission has been reduced, you can still make money when you refer customers to Amazon, when they make a purchase. Before promoting a product
SELL ON AMAZON:  this option is a money maker. If done correctly, you can turn this side hustle into a full thriving business. Before you start selling, conduct a research of which product sells and the Amazon associated costs.
LIST SERVICES: many wools are not aware of this option, but if you have a licensed business you can list your company on Amazon. This is a great opportunity as Amazon has a wide reach of targeted customers.
Read More on How to Make Money on Amazon
---
SUMMARY
I will continuously update this post with any new proven side hustles that actually make money. The best approach to any side hustle is find out what you are interested in, first take the time to learn the which strategies will increase your income and then create an action plan. The best advice above all is to JUST START.  Any questions, please feel free to leave them in the comment section.
---
Cheering To Your Success
Brenda | www.DesignYourFinances.com
Let's Connect on Social Media! | Pinterest | Facebook |
---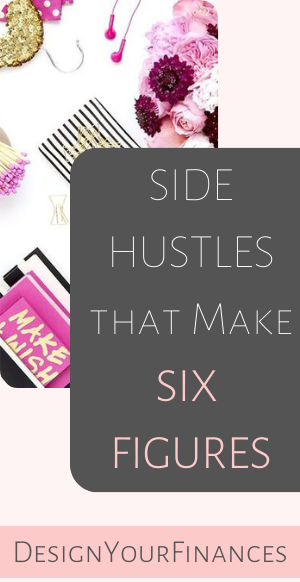 .
MONEY QUOTE