How to Make $4000 a Month on FIVERR
FIVERR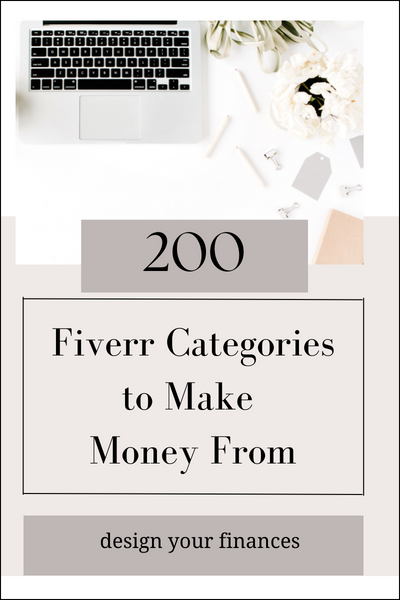 is a platform with a wide range of business services where buyers pay to get business services done
It has OVER 200 CATEGORIES and you can sell your services in any category, as long as it is legal and meets FIVERR terms.
This has become the go to place for anyone interested in the gig economy. The are two main parties, sellers and buyers. Sellers list their qualifications, mainly what business services they are willing to be paid for. Buyers are willing to pay for a qualified person to complete business services.
This is a perfect side hustle or can turn into a business because as a seller you can list your own prices, take as many clients as you want and can certainly increase your rates.
---
Please Note: post includes affiliate links. I only recommend products that I vetted or use personally
---
.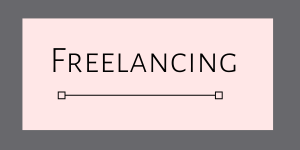 SERVICE: SIDE HUSTLES
MONTHLY INCOME: $4000
This is the PERFECT place to start earning money. FIVERR is platform where business owners pay a fee to get tasks completed. The best way to get started, research the top performers in your interested area, study what services they offer, their rates and how they wrote their business profile and use that as inspiration for your services, please do not copy, that is never good practice. You can start learning from YouTube to improve your skill and market your services.  Click Here to Get Started
---
.
FIVERR SIDE HUSTLE CATEGORIES
There are various types of business services that are offered on FIVERR and that makes it much easier for starting a side hustle. Not only can you start a business but you can list as many business services as you like, and that means more earning power. FIVERR is always looking to expand, improve their platform and always adding new business services. Below are some of the business sections offered by Fiverr, and in each section there are dozens of different categories you can easily sell your services.
Business 

Lifestyle 

Industries

Music and Audio

Digital Marketing

Graphic and Design

Video and Animation

Writing and Translation

Programming and Tech
Under the Digital Marketing section, there are multiple services you can sell, see the image below. There are over 200 categories you can sell your services and the best part, they are constantly updating the categories with news one or most trending ones. 
.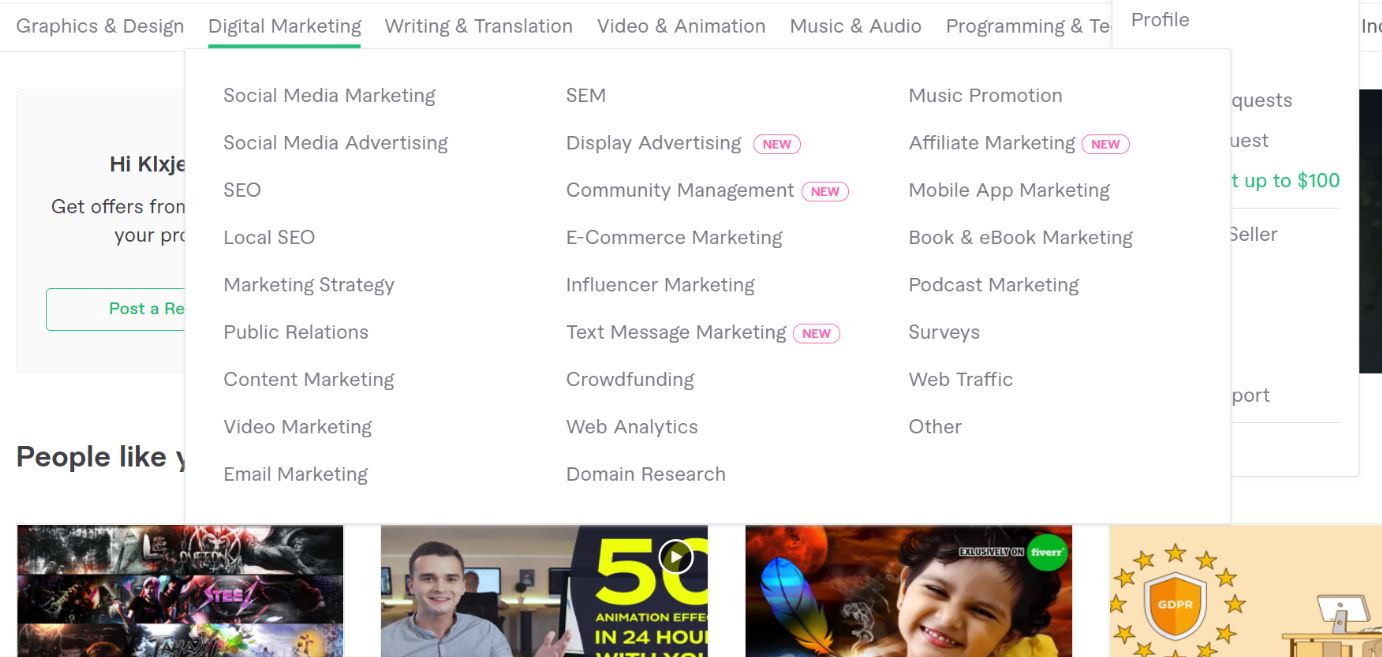 .
---
HOW TO IMPROVE YOUR SKILL SET 
So you have decided to sell your services on FIVERR, below are some tips to consider for your services to stand out and hopefully charge higher rates.  This is just a guide and not an exhaustive list, but can serve as a starting point. The most important thing to remember is to keep it simple, over complicating this process can sometimes keep you in the learning process for to long, that is why I state to start selling services of skills that you already know.
.
INVENTORY OF SKILLS
The first step would be to take inventory of all your current skill sets. The beauty of this process is that FIVERR has a wide range of business services and more than likely, you can sell one of your skill set.  Another way is to look at FIVERR Categories, examine which ones you like, which ones have the best ratings and services that you can easily sell. 
.
---
RESEARCH YOUR SKILL
Take the time to research what your business skills are and then conduct your research. Just like the processes from the above sections, look through FIVERR and see how other sellers are listing their business services. Some items to look for:
prices they offer

customer ratings

turnaround timeframe 

how quick they respond

types of other services they list

how many revisions they have
TIP: research your business services by looking at top sellers in your niche and come up with different ways to make your listings stand out 
.
---
OVER DELIVER
The best way to increase your rates and earning power is to over deliver. When you go above and beyond, you are surely going to get repeat customers and better ratings. The higher the ratings, the greater your visibility. Below are some ways you can over deliver:
offer free revisions

offer multiple services

 

submit work before the deadline

always be in contact with your clients

 
.
---
CONTRACT WORK
This is the most ideal type of work to seek, as you are guaranteed work for a time period. Same as the above process, go to FIVERR Categories and see which type of services that offer ongoing working. There are many business services that you are able to get contract work such as:
Blog Posts

Amazon Services 

Anything that has requires repeat work 
.
---
HOW TO START YOUR SIDE HUSTLE ON FIVERR
You can start your side hustle in 3 simple ways. 
STEP 1: SERVICE – decide what you are going to be selling. Create your listing, state your services and rates. 
STEP 2: DELIVER – once you get a client, over communicate exactly what they ordered, over deliver and aim to deliver work before the deadline
STEP 3: PAYMENT – payment is delivered when your work is complete. There are currently 3 payments such as PayPal, Direct Deposit and FIVERR Card
Below is an example of services listed by other sellers. Start off with services that you can quickly master and deliver. When it comes to pricing, be competitive and that may mean to charge less than other sellers and as your ratings go up, then increase your rates.  
.

.
Another way you can increase your rates is by offering related services with different price points. The example below shows three different types of packages, basic, standard or premium and with each package comes with additional services that the client will receive. 
.

TIP: This is important, since the services are digitally delivered, it is important to send the final product that the client can easily edit. Include that as a FREE product. 
.
---
HOW MUCH CAN YOU MAKE ON FIVERR
Honestly it's all up to you. There people who are making full time income on FIVERR and some are part timers. There is no limitation or maximum amount of hours, therefore, you can easily scale up your business.
HOW MUCH DOES FIVERR COST TO JOIN
There are no fees or subscription to start selling your services. You keep 80% of your total payments.  
HOW TO PRICE YOUR SERVICES
You have the freedom to list and price your services. Currently, FIVERR approved prices ranges are between $5 and $995. There are 3 options you can list and price your services. 
HOW YOU GET PAID
Once you have submitted your work and the work order is complete, the money is transferred into your FIVERR account. You do not have to wait days to get your payment. 
.
---
SUMMARY
This is one of the best platforms to make money on. They have OVER 200 CATEGORIES you can sell your services. Other than the tools you many need to start your business, there are no additional charges. Payments are deposited as soon as possible, most companies tend to wait 30 days to release payments, with FIVERR once the work order is done, payment is released. Additionally, you can absolutely set your own schedule, freedom to manage your clients and the ability to increase your rates. 
---
Cheering To Your Success
Brenda | www.DesignYourFinances.com
Let's Connect on Social Media! | Pinterest | Facebook |
---