11 Ways to Make Money With Email Marketing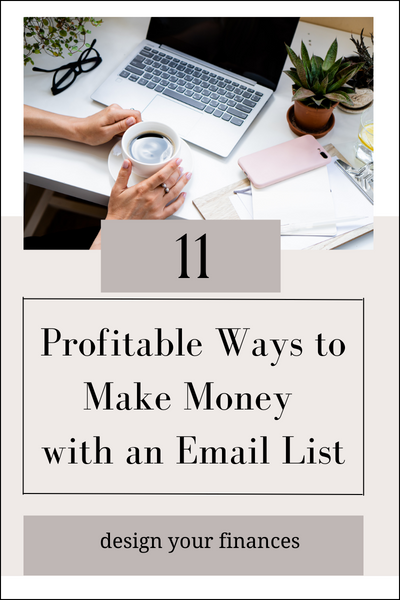 EMAIL MARKETING is the process of communicating and engaging with visitors and customers about your brand or related topics through email delivery. 
GET RESPONSE is an internet company that offers services like email marketing, landing pages, webinar hosting, forms, surveys and among others services that help businesses engage with their clients.
This is the MOST IMPORTANT BUSINESS ASSET YOU HAVE. As long as you plan to start a business, this should be at the top of the list to create and maintain one.
If you plan to increase your sales, you need to have an email marketing service.
---
Please Note: post includes affiliate links. I only recommend products that I vetted or use personally.
---
.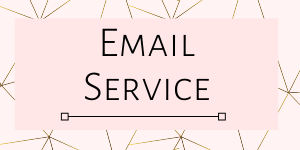 SERVICE: EMAIL SERVICE
COST: 30 DAY FREE TRIAL
For any thriving business it has become extremely important to create and maintain an email list. This is the most important asset of your business, as you are now in direct contact with your potential customers. There are different ways to communicate with your email list from newsletters, FAQ, tips, how to list and market any new and upcoming products you want to sell. It has been proven that an email list that you constantly communicate with, is more likely to purchase from you than a new visitor on your site, mainly because you have built trust with them. Get Response Email Services include, newsletter, autoresponders, landing pages, list building tools, survey forms, email marketing tools, automation, conversion funnel, webinars, push notifications and so much more. Start collecting an email list as soon as possible, only benefits you in the long run.  Click Here to Get Started
.
---
WHY YOU SHOULD BUILD AN EMAIL MARKETING LIST
It is important to have large amounts of traffic to your website in order to ultimately increase your income. But the most important fact to constantly remember is that we WE DO NOT OWN SOCIAL MEDIA PLATFORMS. As any content creator or business owner, we are so aware of the dangers of getting a penalty or horrors of being blocked from our main source of traffic. We have to constantly abide by rules in order to keep a healthy account from different search engines such as, Google or Pinterest. Below are some examples of search engines changing their algorithms and content creators losing traffic. 
.
GOOGLE: recently (and does it often) changed its algorithm and it affected traffic for so many blogs and businesses. For instance, some bloggers' website traffic dropped by 25% monthly traffic, that translates to thousands of dollars lost. 
.
AMAZON: many people were making full time income, thousands of dollars per month through Amazon Associates. All of sudden, with no notice Amazon reduced its commission and this reduced many people's income. 
.
PINTEREST: is notorious for suspending accounts if you do not follow the rules. They are quick to block all access. If your appeal is accepted, it usually comes with reduction in traffic. 
The examples are countless, all to show that social media accounts that we truly rely on to generate traffic, have the ultimate power to affect our businesses and WE DO NOT HAVE CONTROL. Therefore, it is of critical importance to build your business the correct way, by not totally depending on social media platforms. The only solution is to create AN EMAIL LIST. 
Among content creators, there is a saying that THE MONEY IS IN THE LIST and what that means:
it is much easier to market to people who have opted for your email list. 

you have total control over your email list than any social media platforms 

according to statistics one single email address is worth three times than a visitor (simply meaning, they buy more from you, than a visitor)
TIP: Creating an email list is of utter importance to note that, when you advertise and bring visitors to your website, to also actively encourage them to subscribe to your email list, since you have total control of it. 
.
---
LIST BUILDING PROGRAM 
Get Response, has many related services that can help you in building your business email lists. One of their top services is List Building Program. This will teach from the basics to  becoming an expert on how to build your list. The advantage to using a progressive company, is that you will not only get email marketing service, but you will also get lessons on how to run a business. Below is what is included in the List Building Program:
How to build engaging email 

Create Strategic Partnerships

How to Host and Plan Webinars

Develop an Email Marketing Strategy 

The list keeps getting updated and more lessons are taught
.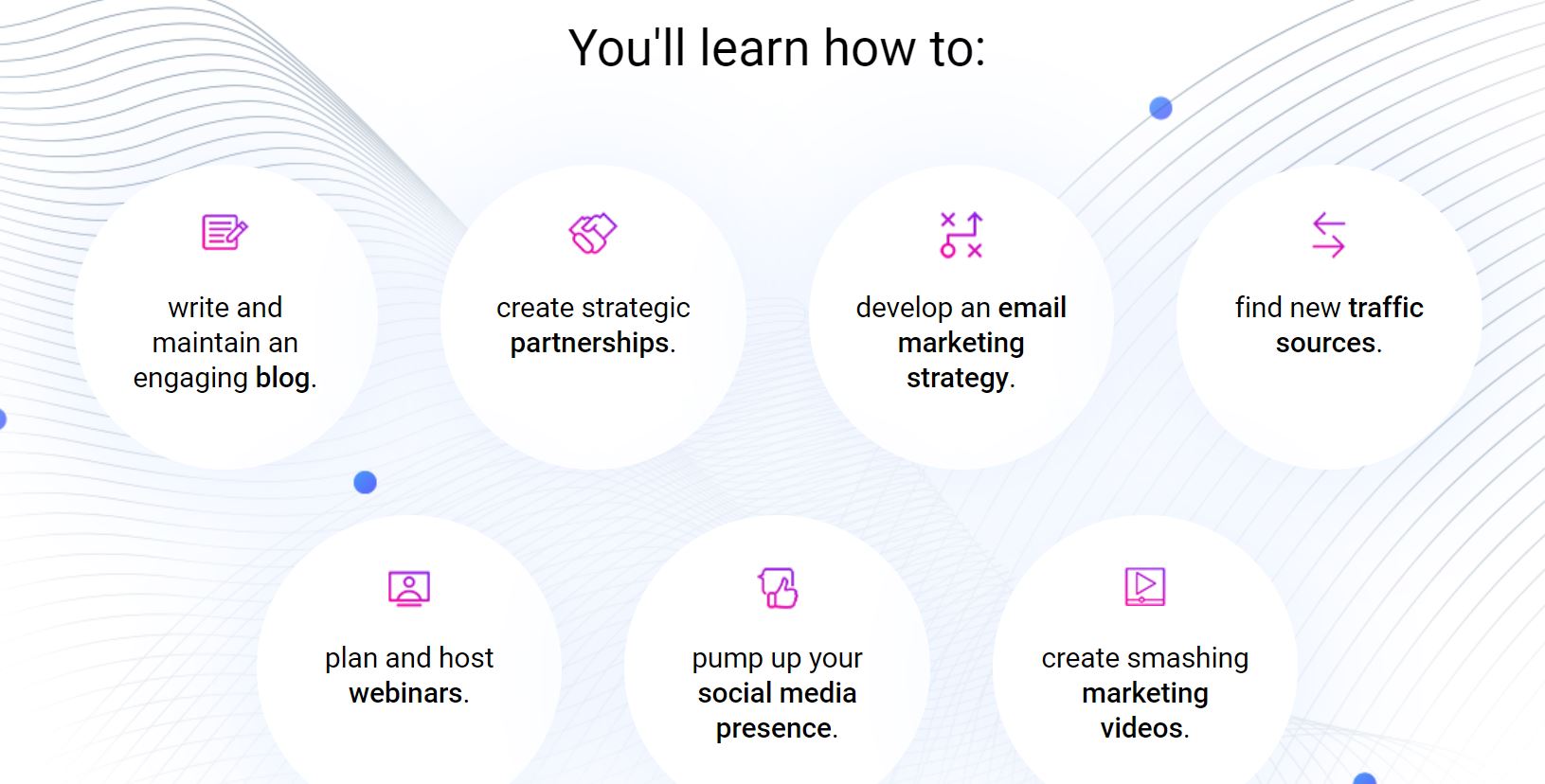 .
---
EMAIL SERVICES AND COMMUNICATION
In addition to the List Building Program, you also get other top services of how to communicate and maintain your list. Below are some of the services you can create in GET RESPONSE in order to increase your and maintain your email list. One of the most important aspect of email marketing is constantly communicating with your list, for instance: 
.
AUTORESPONDER SERVICE: you can easily create a series of welcome email, to your subscribers and they will receive the email as soon as they sign up. In addition, you can also create follow up emails and set future dates on when they can be sent to your list. If you choose to, you can also pre-plan your emails up to a year in advance.
.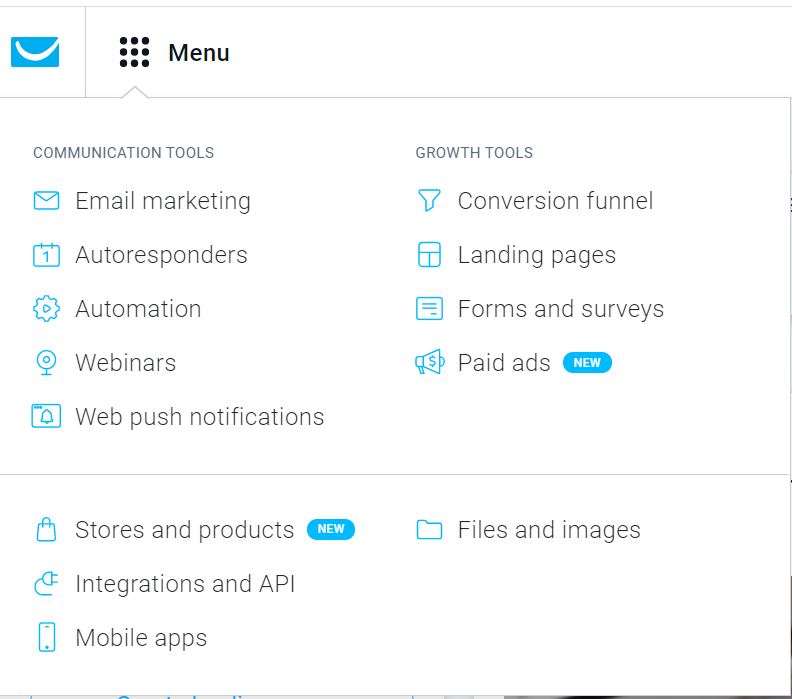 .
---
HIGH CONVERTING PREDESIGNED TEMPLATES
There hundreds of predesigned templates that you can easily choose from, enter your details and publish. The best part about these templates, they are constantly being improved to match the trends in your niche and aim to increase conversions.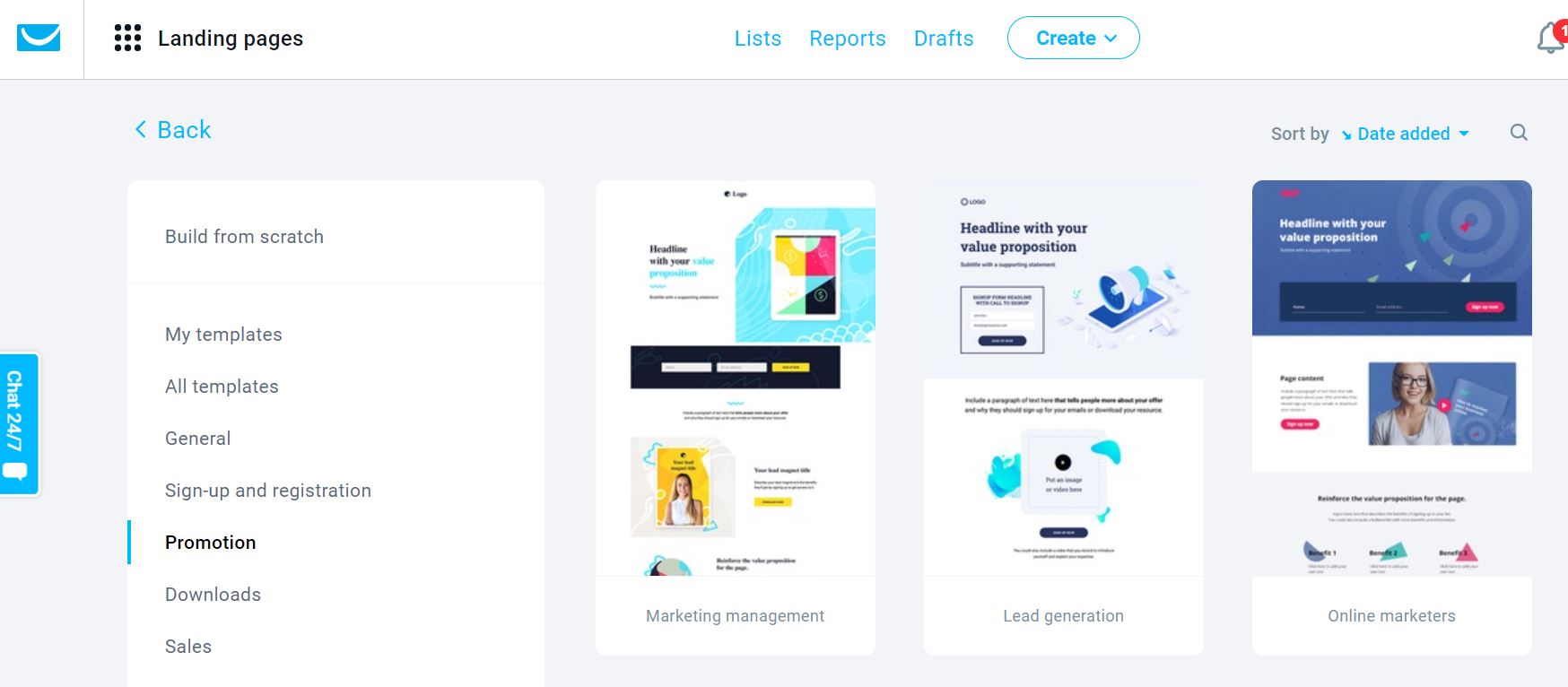 Below are the different types of pre-designed templates, that you can easily customize, enter details and publish. These templates are constantly being updated and improved in order to increase conversions. 
.
.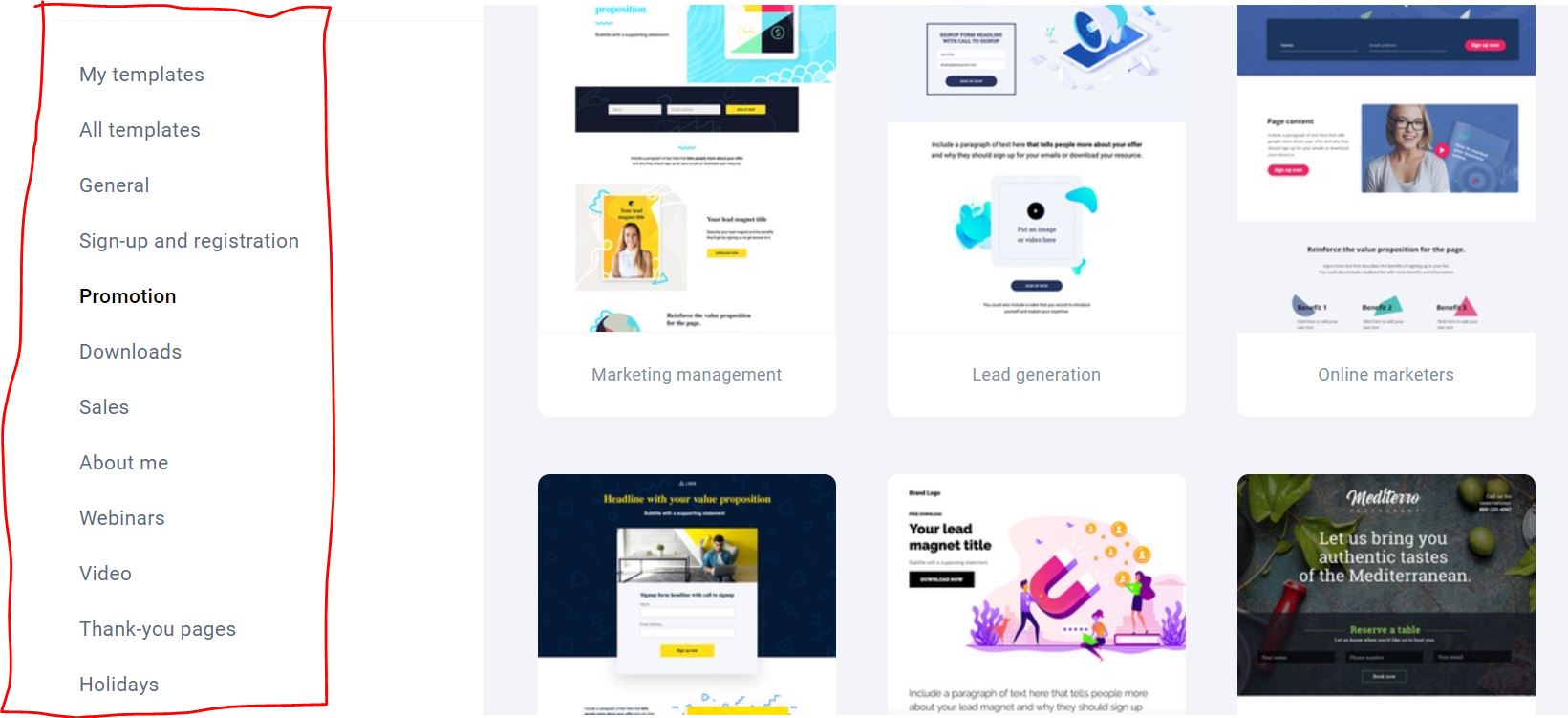 .
---
TOP BENEFITS OF AN EMAIL LIST
I have mentioned the necessity of getting an email list and how it is essential to your business.  In this section, I will go over the benefits of getting a GET RESPONSE Email Marketing Account
COMMUNICATION: you have a direct method of communicating with your audience and with no interference or restrictions or at worst being blocked from social platforms. It truly becomes more personal and this creates a community of knowledge 
.
MARKETING: you can easily market to your audience, save money in advertising costs and increase your profits. Target audience that you communicate with constantly, this leads to potential customers building trust in your brand. Always deliver quality content!!
.
BUSINESS OPPORTUNITIES: there are many business opportunities that your audience can easily benefit from, some companies want to build relationships with your audience and may send in free stuff in exchange for product or service feedback. This arrangement easily benefits your audience as they get discounted rates. 
.
BUSINESS ASSETS: as stated above, if you nurture your list, they will easily convert into buyers than cold traffic. Your list should not be about selling to them, give more FREE ITEMS than you sell. This truly is the best salesman strategy!!
.
FOCUS GROUP: the best way to benefit from your audience is to ask for their opinion. So many times I have asked my audience what they think of a product I am creating and or better yet, they tell me what I should create for them!!!
.
The reasons are many, but they should all be motivated to help, nurture and grow your audience. No one likes to get hundreds of emails selling something, but make it so that each email they receive, it's a tip or advice they can actually use.  Be more of a helper than a seller. 
.
---
WHY GET RESPONSE IS GREAT FOR EMAIL MARKETING
Now that we have gone through some of the reasons to why you should start an email list as soon as possible. In this section will cover why GET RESPONSE is a perfect option to starting your email marketing campaigns. Below will highlight the different options that come with the service:
.
AUTORESPONDERS: this is an important function. You can create as many emails as you want and your email list will receive them at your specified time and date. All this is all automatic. There are different types of emails you can pre-create from
How Tos

Daily Emails,

Tips or Guides

Welcome Emails,

Promotional Emails and so much more 
All this can be done in the dashboard and then sent to your list automatically. It is an efficient time management tool to run your business. 
.
NEWSLETTERS: this can be a very fun way to communicate to your readers. It keeps things interesting compared to just the boring emails. You can customize your newsletters to share your tips, "how tos"' or PDF.  All this to break the same old way of sharing information TIP: I use my newsletters to share with my audience upcoming post, or information of great importance 
.
WEBINARS: many bloggers and other businesses use a webinar as a way to present their business or upcoming products. This is an amazing way to teach your audience by seeing you interact with your products. GET RESPONSE has amazing tools to help you create your first webinar and connect to your sales page. All this is managed in the dashboard and at any point you have questions, you can request help and someone will assist you.  TIP: there is no coding editing of HTML code, everything is drag and drop process. 
.
SURVEY AND FORMS: I LOVE this option, this has certainly increased my income. This is how I use it, as I stated above, my email list is also used as a FOCUS GROUP.    
I always monitor my blog comments sections and the email questions I receive

from that I create a survey and ask my list what they want me to research on or provide a solution

once I receive my answers I then create a NEWSLETTER to announce when the new blog post will be published that will answer their questions
TIP 1: all the products I create or promote, I create them all from my email list requests because they genuinely want to learn or solve their problem. 
.
LANDING PAGES: this is an essential tool that increases email subscriptions. A landing page is a singular page that highlights all the benefits of the products or services and comes with an option to enter details such as name and email to subscribe for more information. To increase subscription many publishers tend to offer something of high value, which is usually free. 
.
OPT IN BOXES: An Optin box is when you enter your information such as name and email in order to subscribe. There are many areas on your website where you can place your opt-in box, at the bottom of the page, side of a website really anywhere your website. You can create as many as you want in GET RESPONSE.  
.
HOW I USE OPTIN BOX: in the dashboard, I can easily connect my opt-in box to my autoresponder. This means that when someone subscribes, they automatically are sent an email and the other ones that follow. Everything is so seamlessly managed and easy to connect and communicate with your audience. 
.
AUTOMATION: you can easily manage your business all by automation. If you are marketing a product, you can first sent out emails to discuss about the benefits of your products and the following emails will  sell the products. TIP: that means any and every subscriber will see all the emails that have been sent to other subscribers before they joined and will receive upcoming ones.
.
MOBILE APPS: with the advancement of social media and shoppers active on mobile instead of desktops, GET RESPONSE is constantly improving their mobile functionalities. This means that you can easily run your business on the go.  
.
CONVERSION FUNNEL: this is a big money maker to anyone having an internet business. This alone has increased my e-commerce business by 53%. It increases conversions, below is how it works:
let's say you sell a product for $60 the customer does not buy the product 

instead of ending your selling efforts, you then introduce a cheaper product or a discount rate, so from our $60 product, you now sell it for $50

you can also increase the price, so your funnel is structured the opposite way (start smaller and then offer a better value product that cost more)
This alone can make or break a store, especially in e-commerce, my Shopify stores make thousands of dollars with this method. 
.
STORES AND PRODUCTS: there has been an increase in buying online this past year, and GET RESPONSE has made more improvements and introduced new functionality  to help manage e-commerce stores. Ecommerce serves that have increased conversions are:
cart metrics (sending emails to people that have items in the cart) 

new products (you can sent notification of sales or new products)
---
SUMMARY 
Email marketing is a necessity to any online business. As I stated earlier, we do not have control over social media platforms and they constantly change rules and algorithms that may affect how we get our traffic. The best way to best any business is to have total control of how you make money and with that in mind the best way is to create an email list. 
---
Cheering To Your Success
Brenda | www.DesignYourFinances.com
Let's Connect on Social Media! | Pinterest | Facebook |
---