How I Made $80k From Print On Demand
Print on Demand is a business model that uses printing technology to print designs on different products.
There are various product catalogs that you can design for and can easily create a business. This post will showcase How to Make Money with Print On Demand business model. The most advantageous points to this business is the ability to create multiple collections with product catalogues such as clothing, decor, houseware and so much more. Additionally, you do not have to spend money on securing inventory, this is usually a big cost, that you do not have to expense. The below tips showcase the steps I took to generate $80,000.00 with this business model.
This is not an exhaustive list, but it will highlight the steps, tips and failures that I experienced during this process.  Before I start the post, please do keep in mind that I started this as a business and not as a side hustle, the demands and strategies are completely different from managing a side hustle.
---
Please Note: post includes affiliate links. I only recommend products that I vetted or use personally
---
PRINT ON DEMAND COURSES AND SERVICES
This is not an exhaustive list. I am listing the courses and services that I used to help me build and bring traffic to my business.  They are in no particular order, but they do list how I either use the course or service in building the business.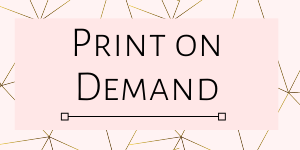 SYSTEM: PRINT ON DEMAND
COST: HAS A FREE ACCOUNT
You need this system to start the business. It comes with a premium service, but you can certainly start your business with the basic account. This system allows you to upload your designs, select your products, manage your orders and connect to other selling platforms such as Etsy and many others. Click Here to Sign for a Free Account
.
---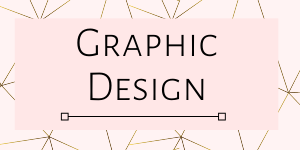 SERVICE: DESIGNING 
COST: 30 DAY FREE TRIAL
This system allows you to design more intricate designs. The best part of the system, it comes with a 30 day trial and you can certainly test the system. For those that are less tech savvy, it is so easy to use. You can download your images in different file formats or if you have a team, you can easily create a team section and share files. Click Here to Start Designing
.
---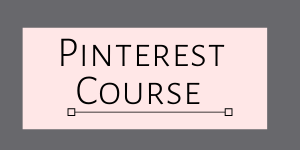 TYPE : PINTEREST COURSE
AIM: INCREASE TRAFFIC
The most important aspect to a business is targeted traffic. Pinterest has become one of the leading search engines and is great for generating targeted traffic. This course showcases on how to market a business on Pinterest and ultimately have engaging  and converting customers. Click Here to Start a Pinterest Course
.
---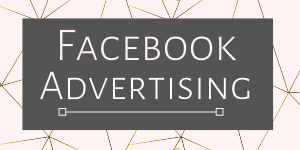 TYPE: CHEAP FACEBOOK ADS
AIM: INCREASE TRAFFIC
It is all about sending massive traffic to your site. This course teaches how to start cheap Facebook Ads. The course creator has been able to generate over 2 MILLION PAGEVIEWS all from cheap Facebook Ads. The course showcases the different facebook strategies that help in increasing your traffic to you site. Click Here to Learn About Facebook Ads
.
---
HOW PRINT ON DEMAND WORKS
In a summarized version, print on demand is creating products when the customer makes the sale.
STEP 1: Once the purchase is made, you then go into your print on demand dashboard and create an order (usually this all automatic) and all you have to do is confirm if details are accurate. 
STEP 2: The order is then sent to your supplier and then they start the printing process. Usually this takes about 6 business days, it all depends on the supplier and current demands
STEP 3: Once the order is complete, it is shipped directly to your customer, and they are provided with a tracking number
STEP 4: Customer service is the last step and you may have to deal with returns, refunds and or damages.
.
---
PRINT ON DEMAND STEPS
DECIDE WHAT YOU SELLING
Take the time to decide what you want to sell. There are a lot of products you can create designs for. Most print on demand have numerous product catalogs which range from clothing, kitchenware, decor, jewelry and so much more. You can easily create different collections and start a brand. Before you start this business venture, please take the time to research its demand and how to turn profits. Below is a sample of product catalog: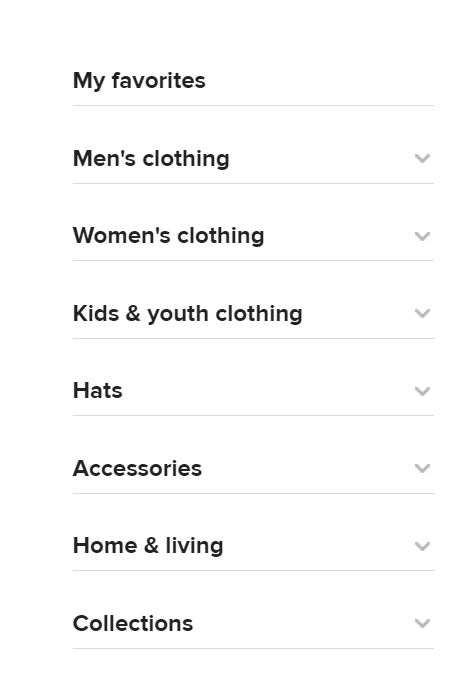 .
---
RESEARCH YOUR DESIGNS
Once you have decided what you want to sell, this step is the most important part of your business. Your visitors turn into repeat customers mainly because of the QUALITY OF YOUR PRODUCTS. Your designs should be creative, unique and have a fashion edge. You do not want to sell products that customers are not interested in. To make it easier to explain we are going to use a T SHIRT as our example throughout the whole post. There are m
T SHIRT EXAMPLE: Look through various selling platforms such as Amazon, eBay, Etsy and see what other top selling T SHIRT designers are selling. I will look at the: 
type of designs

cost of the product

take note of the prices 

customer target (kids / women)

are the designs trendy or seasonal 
TIP: This is a business, take the time to research your business before starting, in this step, research what is selling
.
---
LEGAL AND COPYRIGHT 
So now you have decided what to sell and have an idea what your designs will be. IT IS TIME TO BE LEGAL!  
OK, the above statement is grammatically incorrect but I truly want to drive a point. This can cost your business. There are multiple types of print on demand businesses, but if you choose to quickly produce trendy products, there is a greater risk of facing copyright infringements.
Before you print a statement, phrase or symbol PLEASE MAKE SURE YOUR DESIGN DOES NOT VIOLATE A COPYRIGHT. Below are the current options to take to verify if your design does not infringe on any trademarks, they may change later, so please be mindful
USPTO: this is a government website where all trademarks are filled and later registered in the US. There are two main options to note:
TRADEMARK: this is when you file an application to be the sole owner or user of a name, logo and or statement. The application is only filed if there are no other approved applicants that match your application. You have to conduct a search, if no results come up, that means you can file for a trademark. 
Usually, when you file an application for a trademark the USPTO in house attorneys have to thoroughly search if there are no matches to your application. This normally takes a few days. If no issues, your trademark is filed with the USPTO. There is a cost associated with each filing so be very sure and through of your decision.
APPROVED TRADEMARK: You can now use your trademark while waiting for it to be registered. You are given a unique number that identifies your trademark. Some selling platforms may require your trademark number. 
REGISTERED: this is when your trademark has gone through the whole process and approved. This normally takes about a year. If no issues, then your trademark becomes registered. 
TIP 1: you can use an attorney to help you file your trademark, but it is not required. I WOULD STRONGLY ADVICE TO USE ONE or at least be very familiar with the process
.
TIP 2:  you DO NOT need a trademark to start a print on demand. Most print on demand sellers have trademarks
.
---
CHECK FOR TRADEMARKS 
During the process of when creative juices are following and before you start selling, it is CRITICAL you check if you are not violating any trademark. To recap, a trademark can be a logo, symbol or statements (best to verify with USPTO for a complete list) 
COPYRIGHT VERIFICATION: take the statement you want to use in your design and search the USPTO database to verify if there is not copyright filed. If nothing comes up, you may use the statement, symbol or logo 
SEARCH FOR TRADEMARK: before you finalize on your designs, search the USPTO database. In this business, usually other print on demand business owners tend to quickly trademark famous memes, words or statements. It is usually a race towards ownership, who owns it first, claims the win by being the lawful owner to profit from it.
TIP 1: be mindful that the statement you used in your design may later have a trademark approved, after your use and you maybe subject to infringement if someone else files for a trademark. Just be cautious to the fact
.
TIP 2: even if you used the statement first, if they have the copyright, they are the lawfully owners
.
TIP 3: even though I stress the validity of a trademark, you can certainly start your business without one. I want to show the full picture, just incase you decide to trademark, you have a full scope
.
---
DESIGN YOUR COLLECTION 
In this phase, go wild, go crazy and enjoy your process. Take the notes from your research section and create more of them.  Some design tips to include, the different styles, colors, trends or seasonal products, mix different seasons and trends. Just think outside the box while creating a more uniformed brand. If you are designing trendy products, you can apply the designs to various product catalogs, you can create a collection from one design.
TIP: going wild with your designs should not mean be offensive and rude. I truly believe in kindness and positivity. Take the time to frame what your brand stand for. 
SOURCE OF INSPIRATION: there are so many ways to increase your research resources. Go to other selling platforms and search according to the best sellers. Places like Pinterest, Etsy, Amazon or any other top selling platform will be great places to source inspiration. PLEASE: DO NOT STEAL BUT BE INSPIRED. These selling platforms have rules where sellers can report your store for infringement, YOU CAN GET SUSPENDED OR WORST BLOCKED FROM SELLING IF YOU ARE REPORTED FOR COPYRIGHT INFRIGEMENT
.
T SHIRT EXAMPLE: based on research and the messaging that fit our brand we going to focus on:
cute graphics

positive statements

fashionable designs 

trendy, fun and positive sayings
TIP: I will always state this point: you are running a business and in this step, please focus more on what your customers would love.
.
---
CREATE PRODUCT TEMPLATE
Once you have completed your design, upload them into the print on demand system. The list below is not exhaustive, it includes some of the options to pay attention too
PRODUCT SELECTION: choose a product that is a bestseller, because it means other print on demand owners have received great feedback from it. 
FULFILLMENT COUNTRY: due to the type of business there are many fulfillment centers and some are in different countries. So when you select your product, take note which country it's being shipped from, as this can add to your shipping timeframes.
PRICES: the prices change based on different selections such as, sizes, colors, printing or embroidery. Each selection you add increases the cost of production. You want to provide the best product to your clients, but know where cut costs.
SAMPLE PRODUCTS: once you have completed your designs, logos and any additional items you want to add, I would strongly encourage you to order a sample. Below are some things to consider:
T SHIRT EXAMPLE: we may opt for printing instead of embroidery because its cheaper and below are the items I would look for:
material quality

printing quality

if sizes are true to chart

after washing, how the product looks like
TIP: I will always state this point, you are running a business please make sure your numbers produce a profit. 
.
---
WAREHOUSING & PACKAGING 
This step is not necessary but great to know.  The business model allows you to create an order once a sale is made and you do not have to worry about storage. This options are applicable if you choose to use them, but remember, any additional item or service will increase your cost. 
WAREHOUSING: you have an option to store your goods at the warehouse provided by the company. There are different prices, for different sizes and weights. Some business want to store their inventory and this option allows them to do so, of course, there is a price for this service.
PACKAGING: you may have noticed that when you purchase an order, there is usually a note or card that has the company info, this is known as an in-slip. This is part of the packaging process. You can create and design an in-slip, sent to the print on demand warehouse and every time there is an order, they include the in-slip. 
TIP: is an in-slip necessary? maybe not at all or later. It all depends on what you prefer 
.
---
SELLING PLATFORMS
This company makes it so much easier to sell on different platforms. You can easily connect your print on demand designs to other platforms such as Etsy, eBay, Shopify, and so many other platforms. 
Some platforms are much easier to push your products to, while others take so much effort. There are many points to consider when selling on other platforms such as:
greater accessibility of your products 

most of the heavy lifting is done automatically 

there maybe additional costs to start selling on those platforms

your orders are automatically updated to the print on demand system
Before you choose a platform, please research if it serves your business the best. Remember each additional platform or item, there is a cost associated and since this is a business, keep your costs low. 
TIP: when you choose a selling platform, take the time to verify if they have a great support system and if its necessary to expand your business
.
---
MARKET AND GROW YOUR BUSINESS 
For any business to be successful and thrive, you need to sell what the customers are interested in and drive customer to your website. Earlier in the post, I stated the type of services and courses I took that taught me strategies to increase traffic and get targeted customers. Below are some important factors to pay attention to:
TRAFFIC: for any business to survive and thrive, you need customers. Take the time to verify which are the best producing traffic channels that fit your business. Not all social media will turn great results. The best approach, pick one social media and learn how to drive traffic from it.
DESIGN: try and have designs that can easily convert visitors into customers. If you aim for the seasonal designs, make sure you create, market ship them on time. Have a year round design calendar. For instance, Christmas designs, you may want to start selling in September. You may think it's early, but you are not the only business printing products, you need to accommodate shipping timeframes, and returns if something is broken or a wrong order. 
TRENDY DESIGNS: be quick to create your designs and start selling. You want to sell them while they are still on demand. 
CUSTOMER SERVICE: take the time to create a customer service process. For my returns, I use the print on demand warehouse and they handle that for me. Create a dedicated email address on how customers can send in questions regarding returns, damages or refunds. Take the time to create answers to obvious questions, this will make your process much easier. 
TIP: create a schedule, process and cut down time on your research process and create your designs especially if you want to produce trendy products 
.
---
CALCULATE YOUR PROFITS
The whole objective of this post is to showcase a new business model that can help in making money and like stated before, the costs to start up are much lower compared to other businesses. I could not complete the post without addressing some associated costs. The list below is not exhaustive but will give a general idea. Sometimes in business, it's all about bootstrapping and with that in mind, I sectioned the two categories in need now and need later
SERVICES YOU NEED NOW
PRINT ON DEMAND PLATFORM: you need this to start your business. IT comes with the different product catalogs, easy ways to connect to other selling platforms, great customer service and so much more. Sign Up Here for a Free Account
DESIGN SERVICE: you need a designing system. This comes with a 30 day free trial.  Allows you to have different design elements and very less tech savvy friendly. Click Here to Sign Up
SELLING PLATFORMS: you do not need a dedicated website, you can sell on Etsy or other platforms. For you to sell on the other selling platforms, they may charge you to list your products.  You connect to other platforms from within the print on demand dashboard.
SERVICES YOU NEED LATER
ADVERTISING – if you choose to advertise for free, please take the time to create a strategy. This may take longer to get results than paid advertising.
TIP: since I started online businesses, I invested in courses that teach how to drive traffic to your site. The knowledge I gained from those courses are the same ones I use over and over. That has made me make money with different online business 
DOMAIN NAME – unless you want to have a dedicated website, then yes you need a domain.
TIP: I personally have a website for my business, some sellers have had their account suspended, deleted because of platform violation. If it ever happened (hope not) I would still be able to run my business
TRADEMARK – as I stated before, you do not need to have a trademark to  start the business, I gave more details so that you are aware of the whole process. It took me many failures and a lot of money as I was trying to figure out the correct path of my business.
TIP: I personally trademarked my company, all my designs are protected. There is a lot of theft, did not want to take the chance
BUSINESS NAME: I incorporated my business so that no other company can sell under my name. I started this whole process as a business. It is not just customers that look at your business. There are business vultures who look for new companies that have a great ideas and then they quickly incorporate and trademark before the true owner does. 
TIP: you do not have to incorporate your company and yes you can incorporate down the road. 
TAXES: since I registered my company, I am taxed at an LLC level, there are some advantages to this business model. 
TIP: you can sell as a sole proprietor, just be aware of your business exposure and taxes. Some start as a sole proprietor and then later convert to an LLC 
BUSINESS BANK ACCOUNT: if you have a business name, you may need to open a business checking account. Some of the big banks have many associated banking fees that I did not like. So I ended up opening an online business bank. They tend to have no business fees related, such as a free business checking account versus a monthly fee.
TIP: do your research on which is the best online business checking account. Some of these banks are much smaller than the big ones. Check if they are
FDIC insured (US banks, if in a different, please do your research)

usually they are backed with a bigger bank, research the bigger bank 

do not put too much money in, I only put enough to complete orders 
TIP: once I had enough money generated from the business, I then went to a bigger bank and opened an account. The business fees were waived because I had enough money to meet the no fee requirements
.
---
SUMMARY
Starting a print on demand hustle, should be treated like a business. The best approach is to create a step-by-step process and a checklist. Verify what information and services you need. There are three important aspects to keep in mind, first: how you protect your business, secondly: providing quality products to your customers and lastly how to effectively operate and manage your business in order to be profitable. 
I hope this has been helpful. For any questions, please feel free to ask in the comment section.
---
Cheering To Your Success
Brenda | www.DesignYourFinances.com
Let's Connect on Social Media! | Pinterest | Facebook |
---