How Tailwind Increased My Traffic and Blog Income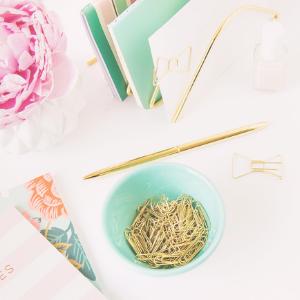 TAILWIND is an approved Pinterest scheduler. You can schedule up to a year worth of pins and they can be distributed at your specified timeframe when your audience is active on Pinterest.
This is usually the best way to post, as you will get more engagement from your audience and interaction with your content.  If you want to build a business on Pinterest and generate massive amounts of traffic, you NEED TAILWIND, as it makes it much easier to publish your pins. It simplifies the whole process, wider reach of potential clients, and you work less.
Another reason why Tailwind is a MUST, even though Tailwind is a third party scheduler, within the system, there are many functions that are all built to help increase your Pinterest traffic, such as analytics, Tailwind Communities, scheduling time slots and so much more. This post will showcase how to use Tailwind and increase your Pinterest account and traffic. .
---
Please Note: post includes affiliate links. I only recommend products that I vetted or use personally
---
TAILWIND SERVICE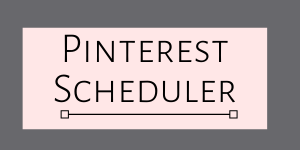 SERVICE: PINTEREST SCHEDULER
AIM: INCREASE TRAFFIC 
If you have an internet business you should start with Pinterest as it is a search engine and brings so much traffic to your site. Most bloggers and ecommerce sites make thousands of dollars from traffic generated from Pinterest. The most important aspect of Pinterest, is to pin constantly, that is where Tailwind comes into play. You can set a schedule (even up to a full year) of daily pins. There are currently three main sections you can pin which are Personal Boards, Other People's Boards and Tailwind Communities. There are different options you can choose from when you schedule your pins, for instance, you can select the timeframe of when your pins should be published or Tailwind suggests the time when your audience is most active. This is a time saver and when done correctly you can increase your traffic to your site, which means more money. Click Here to Learn More
.
---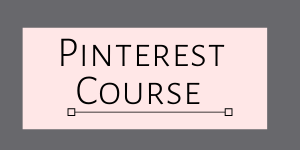 COURSE: PINTEREST INCOME
STATUS: EARNS $100,000 PER MONTH
Pinterest has become a necessity if you have a business, as it has evolved into a search engine. The main difference is when you make a post on other social media platforms, that post ends up buried and brings less traffic, but with Pinterest, your post is continually shared and that continues to bring traffic. The creators of this course are successfully making over a $100,000 a month and their main source of traffic is from Pinterest. This course showcases the best strategies of how to correctly use Pinterest and grow your business. Some of the topics include how to create a Pinterest profile, how to create viral pins, how to research winning pin titles, how to grow your Pinterest account and so much more. Pinterest is the top leading search engine that brings high amounts of traffic to most online business. Click Here to Learn More
.
---
TOP PINTEREST STRATEGIES
First and foremost, to become successful on Tailwind, you have to become successful on Pinterest. That being said, there are numerous Pinterest Strategies that you may easily implement, but for more detailed methods that can increase your business income, it is best to invest in a Pinterest Course like this one that shows you step-by-step. Below are the first steps to take, before you even start scheduling your pins with Tailwind.
.
PINTEREST RICH PINS
The first step is create a Pinterest business account, and yes this is free. Having a business account allows you to have additional details on your pin, such as your blog name, title and description. Most boards and Tailwind Communities require your pins to have descriptions. Use Pinterest keywords for all you descriptions, title, images, pretty much 
.
.
PINTEREST KEYWORDS
There are a few ways to find keywords. These two methods have allowed my account to grow. 
METHOD 1: AUDIENCE INSIGHTS: When creating an ad, you can access audience insight. Enter the main keyword, and the tool populates the top ranking keywords that match your entered keyword. Make a list of the keywords and use them again, in your descriptions title and hashtags
.
METHOD 2: SEARCH BAR: whatever your niche is, type in the main keyword into the search bar and the keywords that populate are the most searched ones. Make a list of those, and use them in your title, pin descriptions and hashtags.  
PINTEREST BOARDS
This is important for growing your Pinterest account, both from Pinterest algorithms and Tailwind Communities. Create at least 20 boards related to your niche and each board should be very specific. Your Pinterest Boards should be named after PINTEREST KEYWORDS. This really helps with the Pinterest algorithms and your content to be at the top of the search engines. For instance, for Design Your Finances has: 
Debt Free

Saving Money

How to Make Money Online
The point is to alert Pinterest what type of content your account specializes in, below are examples of keywords. If I was in the vegan niche, I would then name my Pinterest boards after the highlighted keywords below.
.
PINTEREST SEO
Pinterest has become a search engine and the best one (many bloggers would agree) mainly because, when you post a pin, other pinners share your pin to their audience and this increases your reach. This is the main difference with Pinterest and other social media accounts, because  when you post on other social media platforms, it usually gets buried and sadly dies. 
TIP: the only way to grow your Pinterest account and get traffic is to constantly share your pins and other pinners  
Pinterest SEO (search engine optimization) is applying keywords or search terms to your account, pin titles, and descriptions. This allows your pins to be easily accessible and be at the top of the search results.  Below are examples of examples where SEO optimizes. 
Videos

Hashtags

Board Name

Pinterest Title 

Account Name

Pinterest Description
TIP: Pinterest SEO is simply using the keywords and top search terms PRETTY MUCH EVERYWHERE!! 
TAILWIND SCHEDULING: Now that you have set up your business Pinterest account, implemented the top Pinterest strategies, you are now ready to share your rich pins. Important fact to know, if your pin does not have a description, most pinners will skip your pin, because it is not correctly optimized. The goal is to get your content shared as many times as possible.
.
---
TOP TAILWIND PINTEREST STRATEGIES
There are many Tailwind functions that are all geared to increasing your Pinterest traffic and engagement. The section will showcase the different functions, tips and strategies to help  with your Tailwind
TAILWIND COMMUNITIES: these are similar to boards, the only difference it has a higher reach. Some Tailwind communities you can easily join while others you have to send a request to join. All Tailwind Communities come with rules that you have to follow and it's usually, 1:1 meaning for every pin you submit to the community, you have to pin another person to your boards. This helps everyone to grow. 
TIP: to quickly get started with Tailwind Communities in your niche JOIN: means once you click you are part of that community whereas, REQUEST: you have to get approved first 
.
TAILWIND SCHEDULING: As I mentioned before, this has increased my audience, traffic and income simply because of using Tailwind. There are other options for increasing engagement on Pinterest but for me, it's about managing my time and I find that the other options are time consuming. I can easily schedule up to year worth of pins to different boards, all from Tailwind such as:
My Personal Boards

Other Group Boards

Tailwind Communities 
PIN TIME: Tailwind is great when it comes to analytics and the tool can suggest the best time slot to pin, when most of your audience is active. I  make sure every pin that I post is published during green slots. 
.
OVER PINNING: it is best to not over pin, as this will come across as spammy. Pinterest is famous for suspending accounts, best advice, follow Tailwind recommendation of pinning times
GREEN SLOTS: showcase when my Pinterest audience is active and more likely to interact with my pins
BLUE NOTICE: Tailwind also informs you of the best Pinterest pinning practices, you do not want to get suspended or blocked. BEEN THERE NOT FUN!!

.
TAILWIND COMMUNITIES: before joining a community, I look for number of people in group (the higher the better), Pin reshares, the higher the number the more likely your pin will be pinned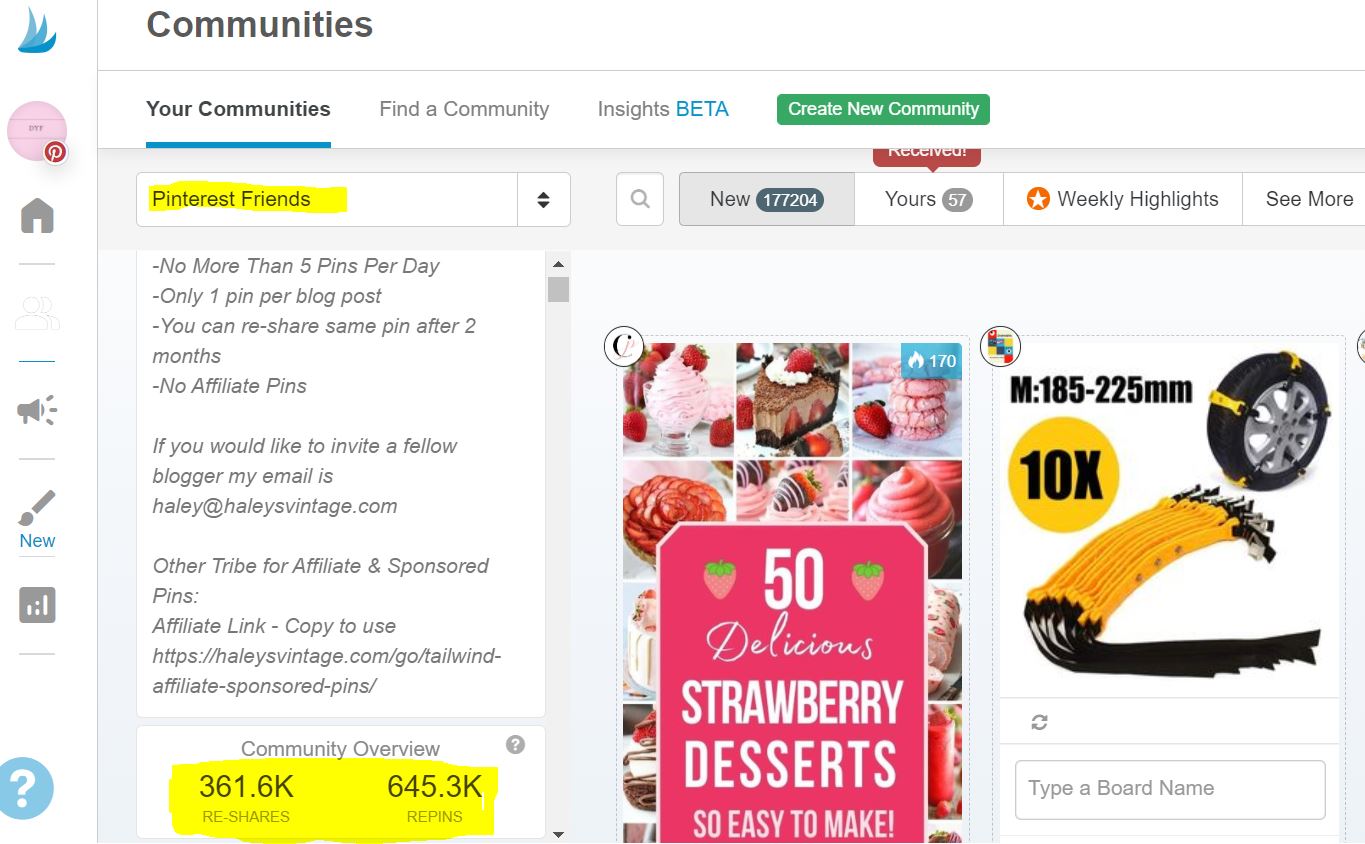 .
TAILWIND RULES: some communities have insane rules, and tend to kick members out, I usually go for the ones easy to join and maintain. Usually some of the rules are you submit 1 pin and have to share 1 pin. Usually written as 1:1. The is an important rule to follow as it surely helps everyone, remember sharing is caring.
.
TAILWIND SELECTIONS: I normally pick boards in the same niche and similar niches. This allows me to see which audience engages more with my content. Additionally, I also look for high number of people in the community, high repins and if the board is generally active, because it means that my pins will have a higher rate of being reshared.
.
TAILWIND ANALYTICS: this is something I check often, because the data is purely based on what my audience thinks of my content. I can see which are popular pins, on which board or communities. Then I make similar pins, this mean new similar pins have a higher chance of performing. 
.
TAILWIND FOR RESEARCH: since I post in related niches as my content, I also keep an eye on the top performing pins. I take note on how the description is written, title, images and type of content. This serves a research on how I can improve my content and Pinterest Images. 
.
TAILWIND PIN RESEARCH: it has become a beloved Pinterest strategy to make more than 1 Pin for a blog post. This truly becomes handy because Pinterest does not like the same pin to be over shared, as it views it to be spammy. So you can share different Pin Images pointing to the same blog post. 
---
SUMMARY
The true success of a blog is its ability to get massive traffic and not just any traffic but an audience that is targeted to your niche. Making money online is simply getting your content viewed by as many people as you can. There are many ways to increase your traffic, but Pinterest has become one of leading sources of traffic. There are a lot more strategies of increasing your Pinterest traffic that I learnt from this Pinterest Course. The results have continuously improved because of Tailwind. As you have noted above, Tailwind is my scheduler that allows me to drive as much traffic as possible to my content. 
---
Cheering To Your Success
Brenda | www.DesignYourFinances.com
Let's Connect on Social Media! | Pinterest | Facebook |
---