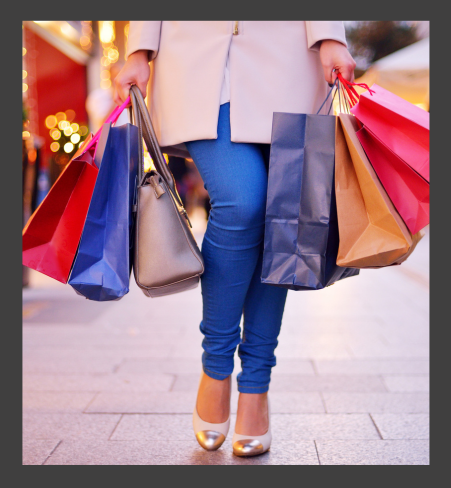 9 Apps to Save Money While Shopping
This article has some of the Best Apps to Save Money While Shopping that will help you reduce your bill, save you the most money and searches for the best coupons.
There's an app for just about everything, including saving money while you shop. Whether you're strolling through a local store or making online purchases, these apps can help you keep more of your hard-earned cash.
There are many ways to save money while shopping online. One way is to save money is to use discount codes or promo codes and another way is to use cashback the Apps.
These apps can easily be downloaded from App Store and Google Play or downloaded from a Google extension. In this economy where inflation and recession is growing, there is no greater moment of trying to save as much as possible and these apps below work hard for you.
From finding the best deals and discounts to earning cashback and rewards, this guide explores nine outstanding apps that can transform your shopping experience into a financially savvy one. No matter if you're an avid bargain hunter or simply looking for a more budget-conscious way to shop, these apps offer a diverse range of features and benefits to help you achieve your financial goals while enjoying your favorite products and brands. So, let's embark on this digital shopping journey and discover the apps that can revolutionize the way you shop and save money. 
.
---
1. Best Shopping Apps That Save Money
Online shopping has become a popular way to make purchases without having to leave the house.
However, sometimes shopping can come at a cost, such as the price of shipping and the hidden fees that mysteriously show up during checkout. Luckily, there are a few apps that can help you save money, by searching for the best deals and coupons that actually reduce the bill.
Some of these apps will let you know when there is a sale going on for a certain item that you have been looking at, or it will tell you where to find the best deals for that item. Some of them even predict what items will be on sale in the future, so you can plan ahead and buy them at their lowest price point.
The best way to use these apps is to first analyze your budget, then meal prep ideas, after that then look at the apps to see which app serves your budget in terms of lowest prices. Another method, is to combine the apps for maximum savings or better yet track when each app has it discounted prices.
.
---
2. Top Grocery Apps
There is no hiding that the current food prices have significantly increased, and  coming up with grocery strategies to try and combat these prices is the next best thing. These are apps have managed to save money for different types of grocery needs from infants to adults. Below are some of the best ways to use the apps in order to get the most savings..
Coupons
BEST FOR: COUPONS
Coupons this website and its app is one of the best way to find coupons. The website has numerous coupons in many different categories. You are able to save your coupons on either the app or the website. They frequently update the website with more coupons and usually highlight the ones that save the most money.  The website functions into three different sections such cashback offers, digital coupons and printable. You can either apply your coupons digitally or you can print them for easier use.
BEST FEATURES
Brands: They have leading brands from different categories
Digital Coupons: you do not need to clip the coupons, it can be applied digitally
Related Products: when you select a coupon, you are able to search for coupons for related product
.
---
Costco
BEST FOR: LOW PRICES  
Costco is a one of the biggest retailer that is known by their beloved customers who love bulk shopping and cheap prices. There is so much savings that one can get when shopping at Costco. The most important aspect into great savings, is to know how to shop at Costco and receive these savings. Having a Costco membership has so many advantages, but the top favored ones includes discounted gas prices, restaurants, and as well as savings from other companies that they have a partnership with
BEST FEATURES
Save on Gas: 4 % on eligible gas for the first year
Save on Costco Shopping: 2% on other purchase from Costco
Save on Restaurants: 3% on all eligible restaurants and eligible travel
.
---
3. Top Cashback Apps
As an avid saver, there is no greater joy to notice that cashback money in your account. The best part of cash back is not only that you save money, but also you can use to pay the very same bill you incurred. The best way to deal with cash back apps is to determine how best to use that money. This post on Top Budgeting Apps, showcase how you can easily invest your spare change. Below are some of the industry best cashbacks apps.
Ibotta
BEST FOR: CASHBACK
Ibotta is a rebate app that allows you to get money back on purchases from stores like Walmart, Target, and more. Ibotta is a rebate app that has been around for a few years now. This app allows you to get money back on purchases from stores like Walmart, Target, and more. The way it works is by using the Ibotta shopping list which has items that are discounted in-store. When you go to the store and purchase these items, you scan them with Ibotta and earn cash back.
BEST FEATURES
Brands: offers cashback to a  wide range of leading companies in different categories
Receipt Submission: you get cashback, when you submit receipts from what you have shopped
Loyalty Points: When you use your linked loyalty accounts at checkout, your purchases will be linked to qualifying offers on your list
.
---
Rakuten
BEST FOR: CASHBACKS
Rakuten is a cashback shopping app that helps shoppers get the best deals on their purchases. The company offers a shopping rebate with every purchase made on the app. It's an easy and convenient way to save money while shopping online.  The more you shop and use the app, the more cashbacks you earn. Once you have accumulated enough money for disbursement, Rakuten will deposit the money into your PayPal account.
BEST FEATURES
Brands: has leading companies in different categories
PayPal Deposits: easy deposit process which is swift and the process is easy to start
Process: Rakuten gets paid a commission for sending customers, and they turnaround give you cashbacks
.
---
4. Best Price Comparison Apps
This is where most conservative and savvy consumers will find refuge, the below apps are known to compare prices all over the internet in search of the best prices. The apps work in finding the best coupons, sales to in season prices, either way, you can certainly save money.
Shop Savvy
FOR: PRICE COMPARISON
Shop Savvy is an app that compares prices for you. It scans barcodes, searches the internet and tells you where to buy the item for less money so you don't end up paying too much for your items. This shopping app has different attributes comparing to the the other apps, mainly because it searches the internet for cheaper prices for your desired products  or a comparable product.
BEST FEATURES
Brands: have more retailers to choose from
Back-in-Stock Alerts: the app alerts you know when an item you want is available again
Price Tracking: Shop Savvy continuously tracks prices across thousands of retailers, and shows you all the ups and downs.
.
---
5. Top Overall Savings Apps
There are so many times you have a item on a wish list and waiting for it to go on sale, but unfortunately, you miss. These apps will track your purchases and then automatically apply coupon codes for you to get the best deals. Some of  these apps will monitor your wish list and notify you when the prices have reduced, while apps like Groupon will showcase the already best discounted price for your desired item.
Honey
BEST FOR: SAVING CODES
Honey is a an app and has a website, which functions with a chrome extension. This app works as you are currently shopping. While shopping you can click on the honey icon and it then searches if there are any discounted codes to be applied. You can also use the Honey app to reduce the prices on most websites, such as Amazon, Best Buy and  other major retail companies. Honey has over 16 million users and this has only allowed the app to get better saving codes from popular and big brands
BEST FEATURES
Brands: has over 30,000 leading companies in different categories
Automatic: it has the ability to apply automatic codes and items in your carts
Wishlist: if not ready to buy, Honey, will add the discounted coupon on the items
.
---
Groupon
FOR: DISCOUNTED PRICES
Groupon is an app and also has a website which is perfect for those that are looking to save money. Most companies want to attract more customers and as a result, they constantly discount prices. The best way to  get the most out of Groupon is to constantly check for more updated discounted prices. You can search for discounted coupons by location, price and and categories.
BEST FEATURES
Location: highlight the most discounted coupons within your area
Reviews: the companies have reviews and this allows you to verify the quality of services
Selections: has more categories, such as beauty, travel, gifting, fitness, automotive and more
.
---
Capital One Shopping
FOR: DISCOUNTED PRICES
Capital One Shopping is fairly new to the "saving money while shopping" but it has a wide variety of companies that participate in the program. This not surprising since Capital One acquired Wikibuy a tech start-up used by millions to price-check while shopping on Amazon as well as Paribus which was a creator of the price tracking app. This gives them an advantage of understanding what we the consumers spent our money and what kind of savings we search for.
BEST FEATURES
Categories: it has the same categories, as Amazon
Brands: has many leading brands participating in the program
How it Works: it gets you better offers, then automatically applies the best coupon code at checkout, and lets you know when prices drop on products you've viewed and purchased.
---
6. Top Rewards Apps
As stated before, inflation and recession has certainly changed many consumers buying habits, and this app has a found a way around into helping consumers. If you are a natural shopper, this app might be for you, why not save money while shopping.
Shop Kick
FOR: REWARDS PROGRAM
 The ShopKick rewards program is one of the most popular loyalty programs for retailers. It rewards customers with points for visiting a store and scanning their mobile device at the store's entrance. These points can be redeemed for a variety of prizes, such as gift cards and products. Shopkick is the best example of gamification in retail, but it is not without its drawbacks. The app has been criticized by some to be too pushy, with notifications that are too frequent and intrusive.
BEST FEATURES
Easy Process: its easy way to get free gift cards at home, in-store, while you on the go
Online Shopping:  this also applies to online shopping and the rewards are easily applied
Brands: has a lot of leading branding in many categories participating in the rewards program
---
Conclusion
This new generation of apps are designed to make online shopping more convenient and cheaper.  The best approach we have found is determine your shopping needs and then find the apps that works for you. Our best combination using multiple apps, such as the coupon app, cashback app, discounted prices as well as the rewards app. Hopefully, this post enables you to save money. Let us know which app saves you the most money and which one you like.
---
Cheering To Your Success
Brenda | www.DesignYourFinances.com
Let's Connect on Social Media! | Pinterest | 
---