How I Make $3000 With Sponsored Posts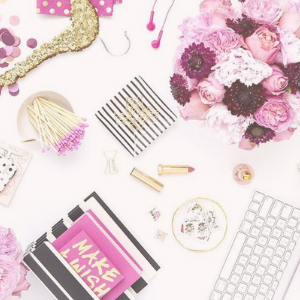 SPONSORED POSTS are commonly referred to as promoted posts, videos or images, marketed to a targeted group of people within the same niche or demographic all with the aim of reaching a wider audience.
This course creator MAKES $20,000 from SPONSORED POSTS If you have any social media platform, such as blogs, YouTube, Pinterest, Facebook or Instagram you can easily make money with sponsored posts. There are many  important lessons taught in this course, from the many different ways to get sponsored work, how to contact brands, create contracts, set your rates and increase your business. If you want to increase this type of side hustle and turn into a thriving business, this is the right course to show you how many big bloggers are making money all with sponsored posts.
---
.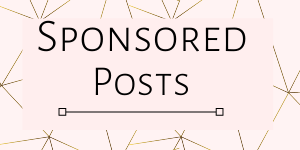 COURSE: SPONSORED POSTS
INCOME: MAKES $10,000 A POST
These course creators make SIX FIGURES all from sponsored posts, and this has become their main source of income. This is so different from Affiliate Marketing and placing ads on a site. In order to achieve great results with sponsored posts, you have to set up your hustle as a business. The main reason being that you are contacting brands, building relationships, creating contracts, setting your billing rates and much more. If you do not have a step-by-step process you are more than likely to fail and at worst, stain important business relationships.  This course starts from the basics, teaches the top required industry knowledge and lays a step-by-step process of how easily start your business. Click Here to Learn About Sponsored Posts
.
---
WHAT IS COVERED IN SPONSORED POSTS COURSE 
This section highlights some of the lessons you will learn in the course. This is not an exhaustive list as the course creators constantly update the information.  This is not an exhaustive list, I just highlighted some of the lessons in the course. Each lesson builds on each other and teaches you how to prepare 
How to Pitch to Brands
The Basics of Sponsored Posts
How Much You Should Charge
Do You Need to Have a Contract
How to Structure your Rate Sheet
Different Types of Sponsored Posts
How to Create Marketable Media Kit
How to Negotiating Tips for Higher Rates
How to Find Sponsored Post Opportunities
How Often You Should Post Sponsored Posts
How to Have a Successful Brand Partnership
How to Increase Your Sponsored Post Pageviews
How to Create Engaging and Quality Sponsored Content
How to Increase Your Chances of Getting Approved for Brand Sponsorship
.
---
TYPES OF SPONSORED POSTS
There are several ways that both companies and content creators can communicate with their audience. Keeping this in mind, it becomes much easier to find the best method to engage with your audience, there are different types of sponsored posts that can earn you money
videos

images

articles

blog posts

memes

(yes even memes bring money too!!)
OUTCOME: there are different ways I make money online and document on this website, but Sponsored Posts have become the top earning business model and much easier to maintain.
.
---
WHERE TO GET SPONSORED WORK
Due to the influx of social media platforms and them becoming the best method to advertise, there are more opportunities for content creators. The best form of sponsored posts are the ones where you get a contract for repeat work. The course does highlight the different ways you can approach brands and the type of business language you can use to present your business. Some of the lessons included in this module includes:
HOW TO PITCH TO BRANDS: This lesson showcases how to approach and present your business. There is a certain business language to use, this makes you stand above the rest.  
.
HOW TO CREATE A BUSINESS MEDIA KIT: this is more of a digital business card. It has all your important business data and what sponsored companies are looking for
TIP: This course has a list of top companies that you can apply and be in contact with companies to promote for. 
.
---
WHICH BRANDS TO WORK WITH
As a beginner to sponsored posts, you may want to take advantage of all opportunities that come your way, but this may not be the best business strategy mainly because your audience should come first. It is advisable to promote products or services that actually solve a problem within your niche.  FOR INSTANCE: if you are a food blogger, it may be hard to do a sponsored post for a fashion company
.
QUESTIONS TO QUALIFY YOUR SPONSORED POST
Like I stated above, your sponsored company should be congruent with your brand, below are some questions to ask
do they solve a problem with in your niche

source the type of questions your audience has 

find similar or better products being promoted on your niche 
.
---
WHAT YOU NEED FOR SPONSORED WORK
This is not an exhaustive list, but simply a starting point. To raise your chances and charge high rates, it's in your best interest to present your blog as a business and professional
contact pages

privacy policy 

terms and conditions

have social media presence

your blog or platform analytics 

create a media kit or a portfolio 
This course is elaborative when it comes to covering the basis right up to scaling your business into having consistent contract work. Which is the best form of sponsored posts. Some companies would rather work with an influencer or content creator on a consistent basis, this usually happens when trust is built and you present yourself to be a business. 
.
QUESTIONS TO BE COVERED IN YOUR CONTRACT: Making $10,000 a month, just doesn't happen without both parties agreeing. There are major points you have to address and include in your contract. You have to protect yourself. You do not want to over work and get paid little. This portion of the course will truly teach you how to draft a contract, address the different terms and payment processes. 
.
HOW OFTEN TO POST: this SHOULD be clearly stated in your contract. The best way to start a business relationship is to state everything in the contract. Since it's about driving traffic, this becomes an important part of your business relationship. The company may request your analytics and or how you measure your conversions
.
PAYMENTS AND RATES: the money part is important, there are content creators who have been short handed on a contract, worst not paid. This part of the process teaches you how to charge rates, when to increase them, how to negotiate  your prices, what is considered with business terms and if they require more how much money to charge for extra service. All this is all simple when there is a guideline to follow, but can surely break or make your sponsorship agreement. 
.
LEGAL REQUIREMENT: any time that you advertise something, you have to meet the FTC regulations. It is always imperative to be honest with all parties, whether business or your audience. This part of the course shades lights on how to adhere to the rules and still manage your business. 
.
---
HOW TO MARKET YOUR SPONSORED POSTS
At this point, everything seems like an important part in order to succeed with your Sponsored Posts Business, and it is. As the course progresses, it builds on important step-by-step lessons. 
This is an important part as your client would like to receive great conversions from your posts. The course showcases the different ways you can market your posts in order to increase conversions. Some clients go to the extent of requesting your marketing plan for the sponsored posts. 
.
---
HOW SPONSORED POSTS COURSE INCREASED MY BLOG INCOME
It has certainly become a bigger earner for my blog.  Before I started I was under the impression that as a small blogger I would not get opportunities for sponsorship, which is far from the truth. I have few ongoing writing contracts with big companies and I write articles for their blogs or online platforms. This is the best arrangement, because I now write articles that match their audience, build solid relationships with their editor and payments are swift. 
In a month, I write at least 4 articles and that brings in about $3,000 a month. The hardest part was not having a step-by-step process, which is what this course taught me.  TIP: I benefited the most from these lessons in the course:
How To Write and Negotiate a Contract 

How to Source New Clients and Write Business Emails 

Database of Companies Looking for Content Creator for Brand Sponsorship

 
.
---
HOW I SUCCEED IN THE COURSE
I come from a Finance background and I used my studying techniques as I went through the course, and got results. Below was my study plan.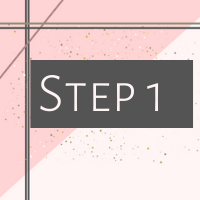 SKIM: I read the whole course first, just to get an idea of what the lessons are about. This can be thoroughly reading or just a skim through. 
.
---
LEARN: I read in detail the whole course, taking notes in each section. My notes highlight important facts, links, homework tasks, questions I have. (ask the questions in the Facebook Group)
.
---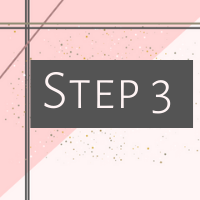 DEADLINES: I now create deadlines from the homework tasks. For example, create Media Kit, create Rates Contract, create Sample work, Companies or Brands to Reach Out (ask questions in the Facebook Group)
.
---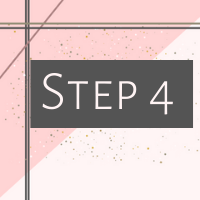 RESULTS: As I work through my deadlines, I enter details in my Results Column, this may include follow-ups, meetings, approved contract, work schedule (ask questions in the Facebook Group)
.
---
SUMMARY
Sponsored Posts have become one of the top leading ways bloggers are making money. The great part of it, there is so much demand from companies, to a point where I personally turn down work (imagine that). The main reason for this increase of work, companies have a social media presence, and with social media, you have to constantly produce content. They sometimes do not have the bandwidth or knowledge to produce such content, hence, it is much cheaper to outsource social media content. 
TIP: When negotiating do not be afraid to increase rates or charge higher than the standard, but make sure, your rates justify the results. 
---
Cheering To Your Success
Brenda | www.DesignYourFinances.com
Let's Connect on Social Media! | Pinterest | Facebook |
---