6 Reasons Why Online Business Fail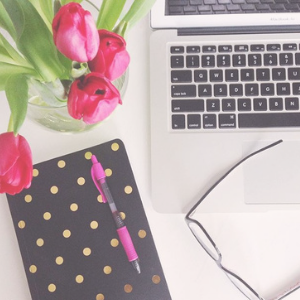 Starting an online business has recently become much easier and more profitable. 
There are numerous reasons why online businesses fail, but most of the reasons are solely based on how much effort and planning is put into the process.
The aggregated advantages of an online business are more than those of a brick and mortar, but the failure rate is very crippling.
Tips to Consider:
Create a Brand Identity
Create a Business Plan
Understand Your Niche Market
How Your Service or Products are Different
The Rich Quick Scheme
This is the quickest way to lose money online than making it.  Chasing for the "next shiny scheme"  This is the worst way to learn and progress mainly because you are not giving yourself time to grow and monitor the results. Be focused on your current goals and set realistic timeframes. We all want to "get rich" tomorrow but continuing with this pattern, you are giving your hard earned money to the rich.
---
No Business Plan
This is a business you are building and it is important to have a Business Plan (yes even for an online business). Frame and set your Vision, Milestones, Goals &  Constantly Improve.  Spent time in learning how to get to the next phase of your business cycle and implementing methodologies that are efficient. For instance, take time to build your back office (email responders, researching types of advertising etc.) The best methodology is to frame your business, by creating a guideline to follow, read more on How to Guide Your Blog Business
---
Implementation Plan
This is the most disappointing fact of all, it starts with one step to complete a mile. The unfortunate notion when it comes to Online Business is the ideology of getting rich quick and this has created an industry of scams and distrust.  It takes a lot of effort, learning, and implementation just to achieve a glimpse of success. Your actions should be aligned to goals that are achievable and obtainable. This is the reason of spending adequate time in the Research and Creating Your Business Plan before you open doors.
---
Related articles:
---
Know Your Customer
This is the most frustrating aspect of building an online business. It's surely different from "build it and they will come" approach. Before setting up a shop (website) you have to understand what your target audience is.  Research & development is an important aspect as well.  For instance, setting up an online store for baby clothes, research which types of baby clothes are selling, do keyword research, identify the best method to advertise. The main focus of this stage is to do your research and create a target customer avatar.
---
Growing and Scaling Your Business
It is imperative to Set A Budget for your business.  Know exactly your expenses and start early in preparing a Financial Statement of your Business. Learn as much as you can and always implement deadlines and deliverables.  Start small and pay attention to your numbers, once you have started to gain some traction, then start scaling.  Always test first and then scale.  Below is an example of how I breakdown my expenses:
| | |
| --- | --- |
| Category   |  Type of Expense |
| Operational | subscriptions eg Web Hosting |
| Business | advertising |
| Educational | mastermind course |
---
Emotions
Detach yourself from the Money aspect… yes it is a business and you are in it for the profits, that is all true, but your Audience/ Customer, they come first.  Focus more on how you can improve your service or product you are offering.  Create an experience that matches your brand. This is the reason for creating a Business Plan and conducting great Research within your industry, for this gives you a guided Step-By-Step Process.
Getting a degree takes years, yet one keeps registering for courses semester after semester, the same principle.
---
Best Approach
Your Business Plan is your Syllabus, Stay Focused and Take Action.
If you Fail, Find out Why and Implement a Corrective Strategy.
Join a Supportive Group That Can Help You
---
---
Cheering To Your Success
Brenda | www.DesignYourFinances.com
Let's Connect on Social Media! | Pinterest | Facebook | Instagram
---
  QUOTE OF THE DAY