7 Top Qualities of Successful Entrepreneurs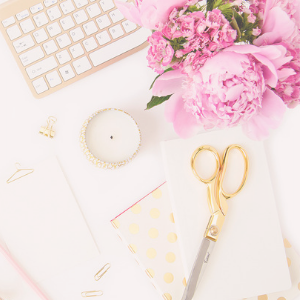 Successful entrepreneurs have numerous good traits, but the most that tend to take precedence include, Getting a Plan, Getting Started, Staying Motivated and Being Accountable.
Success is never easy to accomplish so fail fast and get back on track, achieving success in any aspect of life there has to be a need for change followed by an implemented action. Success is intentional, your desire has to be cultivated by executable goals.
 Below are some qualities that successful achievers have:
Visualization
The power of visualization helps to put the desire into perspective.  The is power in having a vision board proceed beyond having a limited mindset and allows you to connect the dream with a tangible output that you can reach.
---
Goal Setting
The difference between most dreamers and entrepreneurs (or achievers) is that they execute their goals.  Successful entrepreneurs get ahead by setting smart goals that allow progress and a blueprint to follow. Goal setting helps with keeping your eyes focused on the tasks. mental attribute to perfect. Read more about How To Set Goals
---
Strategic Learning
It is great to learn, but most importantly, learn with a purpose. Achieving your goals has to be supported with strategic learning. For instance, if you want to build an app, first research, be part of a social group that deals with apps, find the best sources of information where you can learn. Your goals should be aligned with what you are learning.
---
Self Cheering
For any goal to be achieved there has to be a great deal of effort to be applied.  For most of us, we look for cheerleaders to encourage us that our dreams are valid and worth pursuing. If one person does not support us, we become negative and most likely abandon the dream.  Delete that mentality, learn to self-cheer.
---
Related articles:
---
Time Management
How to achieve success can be defined in so many ways especially when the to-do-lists are never-ending and leave no time to breathe let alone, add something to it. Success comes with sacrifice, the best approach is to add that goal to the to-do-list. Some have written great books, with just a couple minutes each day.  Set aside a time focused on your task.
---
Successful Entrepreneurs Networking
This is a powerful aspect of any success story. You do not have to know everything in order to be successful, it is the people you surround yourself with. Ask questions that lead you to accomplish more of your goals. Create a new social network that benefits and propels you to get more of your goals achieved.
---
Start Now
Procrastination is a deadly characteristic to possess. It comes in many ways and hard to overcome. They may make some progress but they never see the finish line, here are some examples:
| | |
| --- | --- |
| The Constant Dreamers  | they dream upon dreams and never get to the starting line |
| Once In A While | they work hard today, feel accomplished, by the time they start again, they have forgotten the passwords |
| Sprinters  | so excited, started on some of the goals and got a setback, frustration kicks in and kills the motivation and there goes the dream |
| New Lovers | there is always something better, never get satisfied. They do not have the tenacity |
---
Summary
The best approach is to make executing your goals become a habit. Pace yourself and always have a circle of people that you can ask if you are stuck.
identify your vision/dream
break down goals into small tasks
identify which goals to achieve that vision
set aside scheduled a time to work on your tasks
---
---
Cheering To Your Success
Brenda | www.DesignYourFinances.com
Let's Connect on Social Media! | Pinterest | Facebook | Instagram
---

QUOTE OF THE DAY