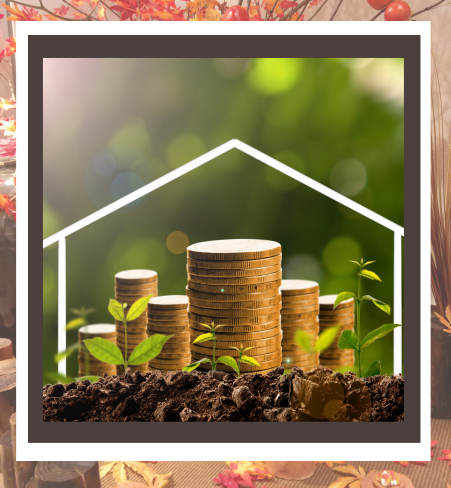 20 Fast Holiday Money Making Ideas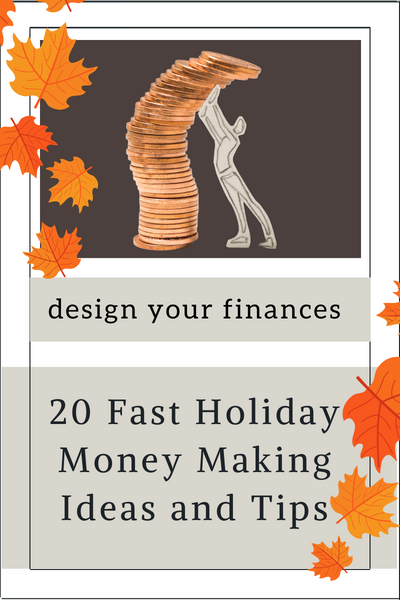 Holiday Money Making Ideas can certainly help with getting extra holiday cash.
The holiday season is not only a time for giving and celebrating but also an opportunity for resourceful individuals to boost their income and make the most of the festive spirit.
Whether you're looking to cover the costs of holiday gifts, plan a memorable vacation, or simply want to improve your financial standing, there are numerous fast and innovative ways to earn extra money during this time of year.
The holiday season is a time of giving, but it can also strain your budget. Fortunately, there are numerous side hustles that can help you earn extra cash to cover holiday expenses.
From taking advantage of seasonal job opportunities and embracing the gig economy to tapping into your creativity and using your skills to your advantage, these 20 holiday money-making ideas are designed to help you navigate the season with a fuller wallet and a brighter outlook. In this comprehensive guide, we will explore a wide range of methods and strategies for boosting your income quickly and efficiently, making the holiday season not only a time of giving but also a time of financial growth. Whether you're a student, a stay-at-home parent, or someone looking to supplement their regular income, these ideas offer flexibility and diversity, ensuring that you'll find the right opportunity to match your interests, skills, and goals for a financially successful holiday.
.
---
1. Freelance Writing
Freelance writing is not just a profession; it's a way of life for those who have a passion for words and a desire for the freedom to create on their terms. It's a realm where creative minds meet the insatiable demand for high-quality content across an array of industries. From creating captivating web copy and engaging blog posts to crafting compelling articles and persuasive marketing materials, freelance writing offers a diverse and rewarding range of opportunities for those with a flair for language and a knack for storytelling. 
.
---
2. Affiliate Marketing
This Affiliate marketing course can truly get you started real fast on how to start earning money from affiliate marketing. This way of making money is powerful and scalable side hustle that can help you generate extra holiday income without the need for your own products or services. It involves partnering with companies or brands to promote their products or services through your online platforms or content. By sharing unique affiliate links, you earn a commission for every sale or lead generated through your referrals. The holiday season is a prime time for affiliate marketing, as consumers actively seek gifts and make online purchases.  
.
---
3. eCommerce
Drop shipping has turned people into millionaires. Dropshipping is when you sell products from the supplier to the buyer, without touching the inventory. You are the middle person. There is little cost to drop shipping as you do not need any inventory, and you can have high margins. This drop shipping directory, lists suppliers that offer drop shipping services. They have been vetted, easy to work with and have many high in demand products that you can start selling. .
.
---
4. Course Creator
Take inventory of all your skills, or better yet, learn an in demand high skill and then create a course showing how to do the task. There are certain elements you need to be aware and include when you want to start selling course. This Creator Course will surely teach you how to take your new skills, package them and start selling them.  Owning your own product, that solves a problem is surely a winning way to start earning high income. 
.
---
5. Blogging
If you want to become a six figure blogger, you certainly have to create a blogging business. There is a lot that goes behind the scenes when it comes to blogging especially if you want to make money from blogging. From how to choose the niche, how to write converting, strategies on how to make money from blogging. This blogging course, certainly helps you in creating and setting up your blog for business. The beauty about blogging is that it creates passive income. 
.
---
6. Pinterest Income 
Pinterest is becoming a leading search engine, meaning that Pinterest has become top choice to advertise your business and get a return from it. The best part about Pinterest is that once you create pin, it will always be circulation and can still drive traffic back to your business. This Pinterest Course, shows you the steps on how to create an income producing Pinterest profile, that can increase your bottom line. 
You can start earning from Pinterest by creating a profile, sign up for affiliate links for a product and then start promoting directly on Pinterest. When someone buys from your affiliate link you can earn a commission. Since its the holiday season, you can focus on different types of gifts ideas. But in the long you may want to create a business behind that Pinterest profile.
.
---
7. Typing  
This takes a lot more effort as there are some tests you have to take in order to get the job. The better you are at test taking, the easier it will be for you to get a job offer, and most importantly for you to earn more. The better your quality of work, the higher your rate will be. This typing course will surely help you in learning the do and donts of how to start earning from from this gig. The best way to earn from this gig is to truly understand how to do the job, know how quality output is measured, this will give you the upper hand in getting jobs completed much faster. The higher the quality, the faster you complete, the more the money you can make.
.
---
8. Sponsored Posts  
Sponsored post is when a brand reaches (or you reach out) and get paid for promoting their products or services. Usually this need to have a following on your social media platforms. This is different from affiliate marketing, where you have to make a sale in order to get a commission. Usually with sponsored posts its just you advertising for the brand, and most of the times, there is no need to get a sale. The major input is to get a following on your social media accounts. The course mentioned will certainly help you in creating and audience. Below are some quick tips to quickly earn some money, but in the long run its best to create a business. 
 Instagram: its best to create a theme Instagram page, eg holiday season page, and you post about different types of gift ideas, as your audience is growing, you now have an opportunity to advertise for sponsored posts
.
---
9. Print on Demand 
This is an interesting and fun way to make money in any season. The best way is to create designs for a holiday, special celebratory day, or create your own designs. If you want to make money with print on demand, you have to plan strategically such as create a social calendar, understand trends and research top selling products for your keyword. One important factor in print on demand is being on top of trends, if that's the route you want to take. This means you have to create your designs at least 3 months before the target holiday, as this gives you time to market your products. Creating a brand is another way you can make a lot of money with print on demand, but this takes work. 
.
---
10. Virtual Assistance
Virtual Assistant, you can easily list your services and be open to start taking clients. The best part about listing your services is that you can see what other competitors are charging and what kind of fees you can charge. As a side hustle, it allows you to leverage your organizational, administrative, or creative skills to offer valuable services to businesses or entrepreneurs in need of extra help during the busy holiday season. This is almost hassle free way of making money as payment  and work are carefully monitored and you are protected. Go to Fiverr and select virtual assistant and list your services. .
.
---
11. Remote Tutoring
Remote tutoring is an excellent side hustle that combines your knowledge and expertise with the opportunity to earn money during the holiday season. Whether you excel in a specific subject, language, or skill, there is likely a demand for your tutoring services. With online platforms, you can connect with students of all ages seeking help with their studies or personal development. The holiday season often brings an increase in educational needs, from students preparing for exams to adults looking to acquire new skills or languages. By offering remote tutoring, you can create a flexible schedule that accommodates your availability, and you can work from anywhere with an internet connection.  
.
---
12. Remote Data Entry
Remote data entry is a reliable and straightforward side hustle that can help you quickly boost your income during the holiday season. It involves inputting information into databases or spreadsheets, making it accessible and manageable from anywhere with an internet connection. Many companies and organizations require assistance with data entry, especially during the busy holiday season when there's a surge in orders, customer inquiries, and inventory management. This presents an excellent opportunity for remote data entry work. It's a flexible and easily accessible side gig that allows you to work on your own terms and supplement your income efficiently. By offering your data entry skills, you can efficiently complete tasks from the comfort of your own home, giving you the financial flexibility you need for holiday expenses and celebrations.
 .
---
13. Remote Customer Service
Remote customer service is a practical and rewarding side hustle that can provide extra holiday income while helping businesses meet the demands of their customers during the busy season. Companies often require additional customer service support as they face increased inquiries, orders, and requests. As a remote customer service representative, you can work from home or anywhere with an internet connection, providing assistance to customers through calls, emails, or chat support. It's a versatile side hustle that offers flexibility and can accommodate your availability. By offering excellent customer service, you not only help businesses thrive during the holidays, but you also have the opportunity to earn money that can be used to cover your holiday expenses or save for gifts and celebrations.  
 ..
---
14. Retail or Seasonal Work
Engaging in retail or seasonal work is a classic and effective way to earn extra income during the holiday season. Many businesses, from local stores to large retail chains, seek temporary employees to meet the surge in holiday shopping. Whether you're interested in working as a cashier, sales associate, stock clerk, or even in customer service, these positions can provide you with a steady source of income. The holiday season is the busiest time for retail, and businesses often offer competitive wages, employee discounts, and flexible work hours to attract seasonal workers. It's a fantastic opportunity to gain firsthand experience in the retail industry, earn extra cash, and, in some cases, even secure a full-time job afterward. Retail or seasonal work is an excellent way to cover your holiday expenses, save for gifts, and embrace the festive atmosphere while being a vital part of the holiday shopping rush.
.
---
15. Pet Sitting and Dog Walking
Pet sitting and dog walking can be an enjoyable and profitable side hustle, particularly during the holiday season when many pet owners are traveling or busy with holiday festivities. Caring for people's beloved pets in your spare time is not only rewarding but also a great way to earn extra income. Whether you're offering pet sitting services in your home, visiting pets in their owners' homes, or taking dogs for regular walks, it's a flexible side gig that allows you to set your rates and hours. The holidays are a time when people want their pets to be well-cared for, and they often seek reliable and loving pet sitters and dog walkers.  
.
---
16. Babysitting
Babysitting is a timeless and versatile side hustle that can be particularly lucrative during the holiday season. With parents attending holiday parties, shopping for gifts, or simply needing a break, the demand for reliable childcare providers tends to soar. If you have experience caring for children and enjoy spending time with them, babysitting can offer a rewarding way to earn extra income. You can choose to provide childcare services in your own home or travel to the family's location, making it flexible to fit your schedule. It's not only a reliable source of holiday income but also an opportunity to create a safe and enjoyable environment for children during a festive time. Babysitters often become an essential part of a family's holiday season, providing parents with the peace of mind to enjoy the festivities, and allowing you to be a part of the warmth and joy that comes with looking after children during the most wonderful time of the year.
.
---
17. Holiday Decorating Services
Holiday decorating services can be a creative and profitable side hustle, especially during the holiday season when people are eager to transform their homes into festive wonderlands. If you have an eye for design and a passion for holiday decor, offering your services to help individuals and families spruce up their homes for the holidays can be both enjoyable and financially rewarding. Whether it's putting up lights, decorating Christmas trees, or creating a cozy and festive atmosphere indoors, holiday decorating services can turn your skills and enthusiasm into extra holiday income. Many people appreciate the convenience of having a professional decorator bring the holiday spirit to their homes, making this side hustle a sought-after service during the festive season. It allows you to share your creative talents, spread holiday cheer, and earn money to cover your own holiday expenses or purchase gifts for loved ones..
.
---
18. Personal Shopping
Personal shopping is a personalized and lucrative side hustle that can make holiday preparations easier for others and more profitable for you. During the holiday season, many people are searching for the perfect gifts for their loved ones, but they may lack the time or expertise to find just the right items. As a personal shopper, you can offer your services to help people select thoughtful gifts and save them time and effort. Whether it's sourcing unique presents, navigating busy stores, or finding the best online deals, your expertise can be a valuable asset during the festive season. Additionally, offering lawn care services can be an excellent combination with personal shopping, as outdoor spaces often require attention, even during the winter months. By bundling these services, you can generate extra income while helping people prepare for the holidays stress-free, both inside and outside their homes. It's a convenient and rewarding side hustle that allows you to share your shopping skills and gardening talents, all while earning extra cash for holiday expenses or gift shopping.
.
---
19. House Cleaning
House cleaning is a reliable and in-demand side hustle that can be particularly lucrative during the holiday season. As the year comes to a close and people prepare to host family and friends, there's a surge in the need for cleaning services to ensure that homes are in top shape for gatherings and celebrations. Offering your house cleaning services during the holidays is not only a valuable time-saver for busy households but also an effective way to earn extra income. You can tailor your services to include deep cleaning, tidying up after holiday parties, or providing a general spruce-up to create a welcoming atmosphere. House cleaning allows you to help others enjoy a stress-free and spotless holiday season while simultaneously boosting your own income to cover your holiday expenses or purchase gifts for your loved ones. It's a win-win side hustle that can make the holidays brighter for both you and your clients.
.
---
20. Seasonal Event Planning
Tutoring and homework assistance is an enriching and rewarding side hustle, especially during the holiday season when students often face an increase in academic demands. Many students need extra support to excel in their studies or manage their homework, and that's where your expertise can shine. By offering your tutoring services, you can help students of all ages grasp challenging concepts, complete assignments, and prepare for exams. The holiday season typically coincides with the end of the school term, making it a prime time for academic assistance. Whether you're well-versed in mathematics, science, language arts, or any other subject, your guidance can make a significant impact. Not only does tutoring allow you to share your knowledge and help students achieve their academic goals, but it also provides you with the opportunity to earn extra income to cover your holiday expenses or save for gift shopping. It's a fulfilling and educational side hustle that can create a brighter future for students while ensuring you have the financial resources to enjoy the holiday season to the fullest.
.
---
Conclusion
 The holiday season offers more than just gifts and festivities; it's an excellent time to boost your income and make the most of the joyful atmosphere. Whether you choose to work in retail, offer holiday-themed services, sell homemade crafts, or explore online side hustles, there are numerous creative ways to make extra money during the holidays. So, seize the opportunity, embrace the spirit of the season, and turn it into a season of financial prosperity and joy.
These side hustle options, both online and offline, can help you earn extra cash during the holiday season. Explore the provided links to find opportunities that match your skills and interests.
.
---