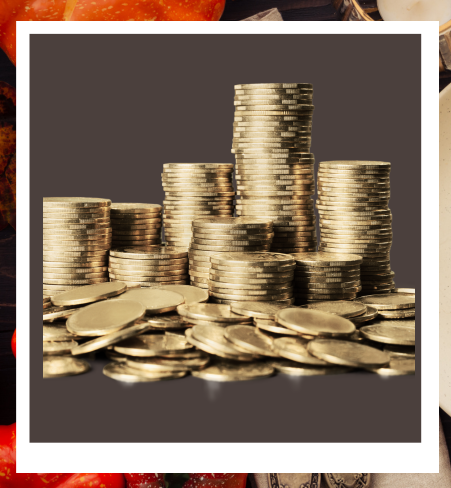 10 Thoughtful Holiday Money Gift Ideas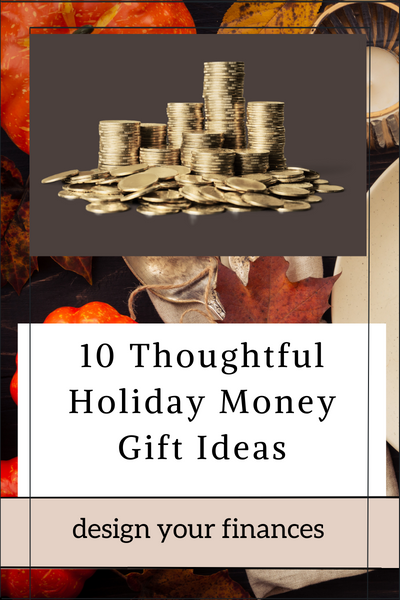 Holiday money gift ideas can be both practical and heartfelt, making them a thoughtful choice for family and friends.
Rather than a traditional gift, consider giving the gift of financial empowerment. For a college student, you might contribute to their textbook fund, helping them with their education expenses.
For a young couple, a contribution towards their first mortgage payment or a fund for a future family vacation can be a game-changer.  You could also introduce the idea of investing by gifting stocks or bonds, promoting financial literacy alongside the holiday spirit.
Alternatively, offer a gift card for a financial planning session, helping someone start the new year with a solid financial strategy. These money-related gifts not only demonstrate your care but also set your loved ones on a path toward financial security and success.
The holiday season is a time for giving, and sometimes the most appreciated gifts are those that offer financial flexibility or help someone achieve their financial goals.  Whether you're shopping for a friend, family member, or even looking for ways to treat yourself, consider these 10 thoughtful holiday money gift ideas that go beyond traditional presents and can make a lasting impact. This can truly be a better option when it comes to gifting  to someone. It is never to late to start the financial journey and this method has become one of our favorite ways to spent the holiday season. 
.
---
1. High-Yield Savings Account
A high-yield savings account is an excellent and thoughtful holiday money gift idea that can provide long-lasting financial benefits. It offers a secure and rewarding way to save and grow money over time.
Consider opening or contributing to a high-yield savings account for a loved one, such as a child, a grandchild, or a friend, and provide them with a head start on their financial journey. High-yield savings accounts typically offer higher interest rates than traditional savings accounts, which means that the recipient's money will grow at a faster pace.
This gift not only teaches the importance of saving but also instills the concept of earning money through interest. It can serve as a financial safety net, an emergency fund, or a future investment for the person you care about.  
.
---
2. Investment Portfolio Starter Kit
An investment portfolio starter kit is a thoughtful and empowering holiday money gift idea, especially for someone who wants to begin their journey into the world of investing. This retirement planning guidebook, helps to lay the foundation of how to properly setup your  retirement plan
Retirement Planning Guidebook
This guidebook certainly helps in laying a strong foundation. 
Assess where you wish to live in retirement

Manage your long-term care risk between self-funding

Investment and insurance tools that fit your personal style

Make smart decisions for when to start Social Security benefits

Determine if you are financially prepared for retirement by quantifying your financial goals
An investment portfolio starter kit is a thoughtful and empowering holiday money gift idea, especially for someone who wants to begin their journey into the world of investing. This kit can include educational resources, such as books, online courses, or subscriptions to financial magazines, to help the recipient understand the basics of investing.
It can also include a gift card to an investment platform or brokerage account to kickstart their investment journey. Additionally, consider including a diversified exchange-traded fund (ETF) or a selection of individual stocks to give them a tangible start to their investment portfolio.  It's a gesture that promotes financial literacy and sets them on a path towards building wealth and securing their financial well-being. In a world where financial knowledge is a precious gift, the investment portfolio starter kit is a valuable and thoughtful present for the holiday season.
.
---
3. Personal Finance Book
Whether it's a guide to budgeting, investing, retirement planning, or managing debt, a well-chosen personal finance book can serve as a valuable resource to help them make informed financial decisions. This book is helps people understand the dangers of 8 to rat race and the advantages of creating your own financial opportunity. 
Cashflow Quadrant Guide
The first book was Rich Dad Poor Dad. This is the
second book  which reveals how the 1 percent manage, grow, protect their assets such as:
How to work less, earn more, pay less in taxes

Book is written for those needed to secure financial freedom

Showcases the different methods how to achieve financial freedom

Highlights how to strategically move beyond job security and acquire financial literacy
A personal finance book is a wonderful and thoughtful holiday money gift idea that can have a lasting impact on the recipient's financial well-being. Consider selecting a well-reviewed and highly recommended book on personal finance or investing to empower your loved ones with valuable knowledge and insights. 
The gift of a personal finance book not only demonstrates your care for their financial future but also provides them with a tool for self-improvement and financial literacy. It encourages them to take charge of their financial well-being, set and achieve financial goals, and build a more secure and prosperous future. 
.
---
4. Online Course or Workshop
An online course or workshop on personal finance, investing, or a related financial topic is a thoughtful and enriching holiday money gift idea that can have a lasting impact on the recipient's financial knowledge and well-being. This personal finance book is also a great start
Personal Finance Book
This book showcases how to completely transform your finances by showing step by step strategies
Simplified beginners guide to eliminate financial stress

Comes with digital simplified templates to use

Saving strategies that can quickly save money

Debt paying strategies that will erase debt faster

Easy Strategies to implement and track your progress
In today's digital age, there are numerous high-quality online courses and workshops available that cover a wide range of financial subjects. Consider gifting someone you care about access to one of these courses, whether it's about budgeting, investing, financial planning, or even entrepreneurship.
It's a present that keeps on giving, as the knowledge acquired through the course can be applied throughout their lifetime, ultimately leading to better financial decision-making and security. By offering the gift of an online course or workshop, you're giving the gift of financial empowerment and education, making it a considerate and impactful choice for the holiday season.
.
---
5. Debt Payoff Contribution
Help someone pay off their debt by making a contribution to their student loans, credit card debt, or mortgage. A debt payoff contribution is a thoughtful and caring way to offer support during the holiday season and beyond. This book helps on to to track and stay out of debt. 
Payoff Debt Fast 
This book showcases the best way to quickly erase different types of debts.
How to correctly payoff debt and correctly borrow money

Includes how to manage different types of interest rates

Interest Rates, Credit Scores, Student Loans, Debt Payoff Strategies

Cheaply manage debt, Essential Primer on Managing Debt

Use credit wisely with this easy-to-understand, comprehensive guide
By contributing to the repayment of their debt, you not only provide immediate financial relief but also offer emotional support and encouragement.
Whether you're helping a family member, a close friend, or a loved one, your contribution towards their debt can have a profound impact on their financial well-being and peace of mind. It demonstrates your understanding of their financial struggles and your commitment to their financial success. Your gift can expedite their journey towards debt freedom and help them regain control of their finances. It's a gesture of generosity and empathy that can significantly reduce their financial stress, allowing them to start the new year with a brighter financial outlook. 
.
---
6. Business Seed Money
There are many ways to achieve financial freedom, but most people have achieved this stage through operating a business. In this day and age, starting a business has become much simpler, it all about having a winning strategy. This book is a great start to put your ideas on paper. 
Business Workbook Planner
This workbook is great for side hustles or entrepreneurs starting their journey, as it shows step by step process of creating a business.
Insider tips from successful entrepreneurs

Legal guidelines to protect your assets

Budget and forecast tools

How to avoid the pitfalls that doom most startups

Guidance on how to scale and grow

Suggestions on how to dominate online platforms

Tips to beat your competitors with SEO and social media
Most people start a side hustle, and then grow it into a full time business. There are many advantages to do, but the most imperative strategy is to be focused and put in work. Planning is a crucial step to this process. Whether its a side hustle, or full time business setting the business correctly is a must and this workbook is clearly a needed requirement.
.
---
7. Financial Planning Session
A financial planning session is a thoughtful and empowering holiday money gift idea that offers the recipient valuable insight and guidance on managing their finances. 
Financial Budget Planner 
It has many financial tips, trackers and and strategies to implement along the way.
Budgeting Book with Income and Expense Tracker

Comes with daily, weekly, monthly and yearly budgets

Has spacious pocket for all your bills,

set annual financial goals, build a viable strategy,
Many people may struggle with budgeting, saving, investing, or planning for their financial future, and a financial planning session can provide them with the knowledge and tools to make informed decisions. By gifting a financial planning session, you are offering the gift of financial literacy and control. This session can cover a wide range of topics, from budgeting and debt management to retirement planning and investment strategies. It's an opportunity for the recipient to receive personalized advice and create a roadmap for their financial success. This financial planner is a great start, to organize, manage finances and create a financial roadmap.
.
---
8. Emergency Fund Seed Money
 An emergency fund is a financial safety net that can help cover unexpected expenses, such as medical bills, car repairs, or job loss, without resorting to high-interest loans or credit card debt. This budget planner certainly helps you in managing your money. 

These free printables will help you in organizing your finances, from daily expenses, debt tracker, saving tracker, investment goal tracking and more. Once you organize your daily finances, you tend to be more involved in your long term financial goals. By gifting emergency fund seed money, you are offering the recipient peace of mind and the ability to handle unexpected financial challenges. Budgeting can certainly help in managing all aspects of your finances, from emergency funds, debt payoff, investment contributions to health care needs. This budget planner can certainly be a great starting point. 
---
9. Prepaid Debit Card
A prepaid debit card is a thoughtful and versatile holiday money gift idea that allows the recipient the freedom to use the funds as they see fit. This type of gift card works similarly to a regular debit card, but it's preloaded with a specific amount of money, which can be spent at various retailers, both online and in physical stores.
Cash Method Binder 
This cash binder is great for cash budgeting method 
Can easily use the cash method

Can easily organize track your cash

Comes with 10 Gold Vinyl Printed Sticker
We also love this cash cash envelope system. Some prefer of having physical cash instead of a debt card. Envelope cash system has great benefits and many people have managed to reach their financial goals with this system.  This can be a great gift for teaching kids about financial literacy. 
Whether it's for covering daily expenses, indulging in a special treat, or boosting their savings, a prepaid debit card  or the cash envelope system is a versatile and thoughtful gift that adds a touch of financial flexibility to the holiday season. 
.
---
10. Charitable Donation in Their Name
Making a charitable donation in someone's name is a meaningful and heartwarming holiday money gift idea that combines the spirit of giving with a noble cause. By choosing a charity or cause that holds significance to the recipient, you are not only spreading joy during the holiday season but also making a positive impact on the world.
This gift goes beyond the material and focuses on making a difference in the lives of those in need. Whether it's supporting a local charity, a global humanitarian organization, or a cause dear to the recipient's heart, a charitable donation demonstrates your thoughtfulness and generosity. It also encourages a sense of social responsibility and philanthropy, which are values that can resonate with the recipient and inspire them to give back.
A charitable donation in someone's name not only provides assistance to those less fortunate but also conveys your respect for the recipient's values and passions. It's a thoughtful holiday present that reflects the true spirit of the season—generosity, compassion, and the joy of making a positive impact on the world.
.
---
Conclusion
This holiday season, consider stepping away from traditional gifts and opt for something that can truly make a difference in someone's financial life. From high-yield savings accounts to investment starter kits and personal finance books, these thoughtful money gift ideas show your care and consideration for your loved ones' financial well-being. By giving a gift that contributes to their financial stability and growth, you're not only spreading holiday cheer but also helping them pave the way for a more secure and prosperous future.
.
---