8 Tips on How To Choose A Financial Advisor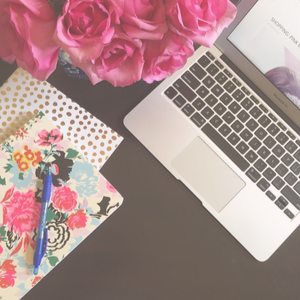 Financial advisor is a subject expert matter or specialist who manages money for individuals and should conduct fiduciary duty when providing advice.
The main objective is to research and providing clients with the most suitable products and services that fit their budgets, goals and offer the highest form of protection when securing a sale.  Protection can be viewed as the level of risk the client is willing to take on.
Broker vs Financial Advisor
Both roles are part of the financial sectors and are interrelated, but their objectives are different and they create a check and balance format.  A broker is a middleman who arranges the sale between the buyer and the seller for a commission when the sale is done. Brokers are associated with a brokerage firm such: 
Etrade 

TD Ameritrade 

Charles Schwab
For a broker to be fully licensed and recognized by the state they have to complete various exams and obtain licenses. 
Requirements include:
FINRA

A broker must be sponsored by a FINRA registered firm or regulatory authority

(FINRA – Financial Industry Regulatory Authority.  Anyone directly or indirectly engaged in the banking or securities business is controlled by FINRA

)

LICENSES

a broker is required to pass the Series 7 and Series 63 exams

Series 7 Exam covers – financial topics relating to the trading of many different types of securities

Series 63 – also covers the trading of securities, but focuses on state rules and laws. 
---
Financial Advisor or Planner

 
As stated above financial advisors offer services and guidance regarding your finances. A financial planner offers different types of services that include:
Insurance

Estate Planning

Tax Planning

Investment Management (among others)
Licenses
There are many different types of certifications, below are the type of certifications that a Financial Advisor can obtain. This is not an exhaustive list nor does it mean that acquisition of certifications is above any fiduciary duty given to any client
Certified Fund Specialist

Certified Financial Advisor

Chartered Financial Analyst

Certified Financial Planner

Personal Financial Specialist
NASAA Licenses:
Series 65 & Series 66

This exam tests you on basic economic concepts, investment knowledge, and understanding clients' needs
---
Background Check
Having certifications should not be the only source of due diligence, in fact, it should be in addition to other factors that help you in understanding what to expect from your advisor. 
There are many ways to conduct due diligence, for example through government websites such as BrokerCheck by Finra verify you can use the site to investigate if the firm or the broker has any fraudulent or other financial charges against them. 
---
Related articles: 
---
Securities and Exchange Commission (SEC)
The SEC main objective is to protect investors by providing a platform where the public can access and have the ability to research a broker or firm's credibility. One can access if there were ever any financial crimes or material disclosures that may affect one's decision in using that firm. In addition to protecting investors, the SEC is an independent federal agency that promotes fairness in the securities markets, and they monitor laws and regulations that all companies and individuals dealing with securities should abide by. There are more sections that are covered in the SEC Report and below are the main sections
Firm
Look for the disclosures section, this will list offenses and the associated fines that the organization was charged. This will give you a clearer picture of how the firm conducts business and if there is anything alarming you should be aware of. 
Broker 
The report will show: 
Licenses – it lists current ones 

Experience – number of years 

Examinations – list of the exams passed

Disclosures – if they were fined or disciplined

Employment – number of companies they worked for
---
Payments or Fees
There are numerous and innovative ways of how financial advisors or brokers get to charge for their services.  Some offer consulting fees, and then selection of a package or service would be the initial start of the relationship and this may come with ongoing charges. Below are some types of charges an advisor may use.
Commission Only 
This will mean you will pay the commission upfront from your initial investment. If you invest $75,000 and the fee is s its 10% commission, then your broker fee will be $7,500. 
Fee-Only
This is an hourly charge and usually, fees are based on the list of services they offer 
The advisor is more of a consultant who has various services as well as charges. Sometimes you may find they are self-employed and not part of a big firm.  For their services, they offer varying methods of charging such as hourly, flat fee or a retainer fee. 
The best approach is to research and calculate the most effective methods for you. After all, you are paying a significant amount of money.
---
Fiduciary vs Broker
You would think the word advisor within a title would mean you get the best quality service that puts your needs and requirements above any fees. Unfortunately, that is not the case, you need to ask and verify if your advisor is a FIDUCIARY ADVISOR.
Fiduciary  Advisor – means that the first priority is providing you with advice that is in your best interest and not advice that is driven by monetary gains (on your advisors part) 
Risk Tolerance Level
When you start to invest whether passively or aggressively it is vital to understand your risk levels. This has been advocated many times that the earlier you invest the better and this component is relative to the risk levels you can take.  For instance, if you are younger you can take more risk with your investing strategies and past a certain point, you become modest. High risk, high rewards can be true in investing but be cautious with your decisions. This is where you need a fiduciary financial advisor because your monetary objectives are at the top of their concerns.
It is imperative to know how your financial advisor is getting paid as this creates various objectives. Your goals and your advisor should be aligned, but we have seen numerous examples where people have lost their life savings and yet financial advisors keep getting richer. 
---
Top Financial Advisor Questions
What do financial advisor do?
Financial advisors usually are accredited professionals in the financial sector who use their knowledge to advise clients regarding financial planning. During the financial planning, financial advisors fiduciary duty is to advice clients of the type of Investment that are in the client's best interest and theirs them. Their primary goal should be creating a financial plan that will help you reach your financial goals such as retirement or buying a house.
---
Is it Worth to Get a Financial Advisor? 
There are different types of financial advisors. The best ones would be fiduciary advisors as they advice based on your best interest and not just focus on selling products.  Fiduciary advisors can be the best source of information of what are the best investments to include in your portfolio. Additionally, they can map out your financial strategy on to reach your financial goals.
KEY NOTE: With any financial advice, please conduct though research as any investment carries its own set of risks
---
Do Financial Advisors Charge a Fee?
Financial advisors the do charge fee. Usually most of them their fees are based on the amount of investment you have and these are fee based advisors. There are different formats of how they charge their clients such as percentage based for Assets Under Management (AUM) or fee based which is usually based on an hourly rate. Regardless of which type of a financial advisor you choose, it is advisable to search for a fiduciary advisor.
KEY NOTE : There is so much free information available, it is best to do your research first before consulting an advisor
---
Can You Trust a Financial Advisor?
There are many financial news reports about investors being swindled by financial advisors, that is the main reason to be well researched and educated when it comes to selecting an advisor.  Financial advisors are accredited professionals and they are monitored by SEC (Securites Exchange Commission). For continuous monitoring by SEC they have to be registered as well as the company they work for. 
It is a good practice to research your financial advisor before conducting any business with them.  The SEC has work history of registered advisors, which list any financial penalties, disclosures and or if they are still accredited. This is the best place to safeguard your investment.
---
Can I Talk to a Financial Advisor for free?
Most financial advisors they have associated fees for their services from consultation to managing your assets. In the recent years, there has been an influx of available information as a result you can easily access information.
---
What to Do Before Meeting a Financial Advisor?
Know the Type of Advisor You Selecting (fiduciary)
Know the type of Charges You Will incur for the consultation & When Investing
Know Your Financial Status & Prepare Your Personal Financial Statement, P&L, Balance Sheet (simply just tally all your assets & debts)
Have a List of Your Financial Goals
Do a Detailed Research of the Firm & the Financial Advisor
Check Out Your Financial Advisor's Credentials
Clearly State Your Financial Goals Timelines and Deadlines eg retirement, college, buying a home
---
Questions to Ask Your Financial Advisor?
How will communication be distributed
How much are the charges for Assets Under Management (AUM)
Ask Your Financial Advisor if they are a Fiduciary and what are their Duties
Ask them how often the re-adjust, monitor and advise of better types of investments
Ask them for different investments strategies to best meet your financial goals.
Ask the rate of return his/her clients have achieved
Ask how they solicit investments and what threshold they aim for
Ask and understand the different risk and tolerance levels
Ask the different types of investments and their tax requirements and how best to protect them
---
Summary 
Due diligence should be done, but above all, you should know the warning signs of bad financial advisors. To best equip yourself, one should know the type of investment you are interested in and educate yourself.  
Keep track of any current news that may be reported about your advisor, most get to know the bad news when it's too late, yet you can keep abreast with any negative news that may have mandatory disclosure. Use competition to your advantage, research various financial advisors and learn ways how the financial market is safeguarded, such as new law, regulations and or adjustments to your portfolio.
There is certainly more ground to cover when it comes to researching which brokerage firm and or broker, that best suits you, but the best approach is to constantly keep a watchful eye on whoever is managing your money.
---
---
Cheering To Your Success
Brenda | www.DesignYourFinances.com
Let's Connect on Social Media! | Pinterest | Facebook | Instagram
---
–
 QUOTE OF THE DAY