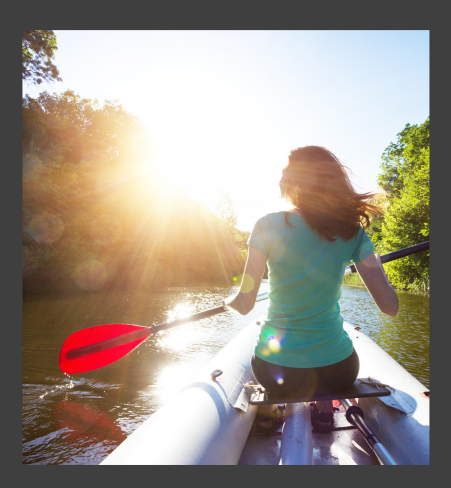 20 Tips for Saving Money on Leisure Activities
Saving money on entertainment and leisure activities refers to the practice of finding ways to reduce expenses while still enjoying recreational pursuits.
It involves being mindful of how you spend your money on activities such as dining out, attending movies or concerts, traveling, visiting amusement parks, and participating in hobbies or sports.
By adopting cost-saving strategies, such as seeking out discounts, exploring free or low-cost alternatives, utilizing loyalty programs, and planning ahead, you can make the most of your leisure time while keeping your expenses in check. The goal is to find a balance between enjoying your favorite activities and being financially responsible, allowing you to allocate your resources wisely and potentially save money for other important goals.
In this blog post, we will explore 20 practical tips for saving money on entertainment and leisure activities. By implementing these strategies, you can pursue your hobbies, explore new experiences, and have fun without breaking the bank.
.
1. Free Events and Activities 
Keep an eye out for free concerts, festivals, art exhibitions, and community events happening in your area. These provide entertainment without any cost. 
Many communities offer a wide range of free events throughout the year, such as concerts in the park, art exhibits, festivals, and outdoor movie screenings. These events provide opportunities to enjoy live performances, explore local culture, and engage in recreational activities without spending money on tickets or admission fees.
For example, attending a free community concert in the park can be a wonderful way to enjoy live music and spend time with friends or family without breaking the bank. By keeping an eye out for such free events in your area, you can maximize your entertainment options while minimizing your expenses.
.
---
2. Utilize Library Resources 
Visit your local library to borrow books, movies, and magazines. Libraries often offer free or discounted passes to museums and other attractions as well.
Utilizing library resources is a great way to save money on entertainment and leisure activities. Public libraries offer a wide range of resources and services that can be enjoyed for free or at a minimal cost.
Libraries often organize events and workshops, such as author talks, book clubs, crafting sessions, and children's activities, which provide opportunities for entertainment and learning without spending a lot of money
For example, you can borrow books, audiobooks, and e-books from the library's collection to enjoy reading without having to purchase them. Many libraries also have free digital collections, allowing you to borrow movies and TV series for free.
Many libraries offer free digital movie access through various platforms and services. One such example is Kanopy, a popular streaming service that provides access to a wide selection of movies, documentaries, and educational content. With a library card, you can create an account and stream movies from Kanopy's collection for free.
Another example is Hoopla Digital, which allows library patrons to borrow and stream movies, TV shows, music, audiobooks, e-books, and comics. These digital platforms offer a diverse range of titles, including classic films, independent movies, and popular releases, providing a cost-effective way to enjoy entertainment from the comfort of your own home. Check with your local library to see if they offer access to these or similar digital movie platforms.
By taking advantage of these library resources, you can enjoy a variety of entertainment options without straining your budget.
.
---
3. Look for Discounted Tickets
Check websites, apps, and social media platforms for discounted tickets to concerts, theater shows, and sporting events. You can find deals and promotions that can significantly reduce the cost.
Some attractions, events, and venues offer special promotions or discounted rates that can significantly reduce the cost of admission. One example is purchasing tickets through websites or apps that specialize in offering discounted tickets, such as

Groupon

or LivingSocial.
These platforms often feature deals and discounts on various activities, including movie tickets, concerts, theater shows, amusement parks, and more. Another option is to check the official websites or social media pages of the attractions or venues you're interested in. They may offer exclusive discounts, early bird specials, or special pricing for certain days or times.
By taking the time to search for discounted tickets, you can enjoy your favorite activities while keeping more money in your pocket.
.
---
4. Matinee or Discounted Movie Screenings
Opt for matinee shows or attend screenings during discounted days to save money on movie tickets.
A lot of movie theaters offer reduced ticket prices during daytime showings, also known as matinees. These screenings typically take place earlier in the day and can save you a significant amount compared to evening or prime-time showings.
Some theaters may offer discounted screenings on specific days of the week or for certain groups such as students or seniors. For example, "Tuesdays at the Movies" promotions are quite common, where theaters offer discounted tickets for Tuesday showings.
Taking advantage of these discounted movie screenings allows you to enjoy the cinema experience while keeping your entertainment expenses in check.
.
---
5. Free or Low Cost Outdoor Activities
Take advantage of parks, hiking trails, beaches, and lakes in your area for outdoor activities like picnics, hiking, swimming, or cycling.
Nature provides a plethora of opportunities for outdoor recreation that won't break the bank. Hiking, for example, is a popular and cost-effective outdoor activity. You can explore local trails and enjoy the beauty of nature without spending a dime.
Many communities organize free outdoor events and festivals, such as concerts in the park or outdoor movie screenings. These events allow you to experience live entertainment without spending a fortune.
Embracing outdoor activities is not only beneficial for your wallet but also for your physical and mental well-being.
.
---
6. Host Social Nights at Home
Instead of going out, invite friends over for a game night or a movie night at home. It's a fun and cost-effective way to enjoy quality time together.
Instead of going out to expensive entertainment venues, you can gather friends or family and create a fun and cozy atmosphere right in your living room. Game nights can involve a variety of board games, card games, or even video games that you already own. 

Everyone can contribute their favorite games, making it a collaborative and enjoyable experience.
You can rent or stream movies for a fraction of the cost of going to the theater, and you can create a theater-like ambiance with popcorn, snacks, and comfortable seating. Plus, with the rise of streaming services, you have access to a wide selection of movies and TV shows right at your fingertips.
Hosting game nights or movie nights at home not only saves money but also fosters a sense of togetherness and creates lasting memories.
.
---
7. Subscribe to Streaming Services
Consider subscribing to streaming services like Netflix, Hulu, or Amazon Prime Video instead of paying for cable TV.
Consider ad-supported options: Some streaming services offer ad-supported versions at a lower cost compared to ad-free subscriptions. If you don't mind occasional advertisements, this can be a cost-effective way to enjoy your favorite content.
Take advantage of free trials:

Before committing to a paid subscription, take advantage of free trial offers. Most streaming services provide a trial period ranging from a week to a month. Use this time to explore the platform and determine if it meets your entertainment needs.
Take advantage of special offers and discounts:

Keep an eye out for special offers, discounts, or promotional deals on streaming services. These can include discounted rates for students, annual subscriptions, or holiday sales. Take advantage of these opportunities to save money
By following these tips, you can enjoy the benefits of streaming services while keeping your entertainment expenses in check.
.
---
8. Student or Senior Discounts Links
If you're a student or a senior citizen, inquire about special discounts available for various entertainment venues such as theaters, museums, theme parks, and even streaming services, theaters, and cinemas. 
Student Discounts: Students beans offers students discounts, this is where all companies listed offer student discounts. This platform provides exclusive deals and discounts for students across various categories, including entertainment, fashion, technology, and more. 
Senior Discounts:

Senior Discounts

is a website that offers a comprehensive directory of senior discounts available in various industries, including entertainment, dining, travel, retail, and more.
By taking advantage of these discounts, students and seniors can enjoy their favorite entertainment and leisure activities while keeping their expenses in check. It's always worth checking with the specific venue or service provider to see if they offer any discounts for students or seniors..
.
---
9. Explore Local Deals and Coupons 
Look for deals and coupons on websites, apps, or local publications for discounted rates on activities such as dining out, spa visits, or recreational activities.
RetailMeNot  is a popular coupon website that offers a wide range of deals and discounts, including those for entertainment activities. You can search for coupons based on categories such as events, movies, or attractions, and find offers from various providers and venues.
Entertainment.com is known for its coupon books and digital memberships that offer discounts on dining, activities, and entertainment. They provide access to a wide range of coupons and offers for local attractions, shows, and events.
Coupons.com While Coupons.com is primarily focused on grocery and retail coupons, they also offer a section for entertainment deals. You can find discounts on movie tickets, theme parks, attractions, and more.
.
---
10. Opt for "Bring Your Own" Options
When going to events or outings that allow it, pack your own snacks, water, or beverages to avoid high prices charged for concessions.
Opting for "bring your own" options can help you cut down on expenses. Instead of purchasing food or drinks at venues, bringing your own snacks and beverages can save you a significant amount of money.
For example, when attending a movie theater, bring your own popcorn, candy, and drinks from home rather than purchasing them at the concession stand, where prices are typically marked up.

Another example is bringing your own picnic to a park or beach instead of buying food from nearby vendors.
By bringing your own refreshments, you can enjoy the experience without the extra costs. Just make sure to check the rules and regulations of the venue or location to ensure outside food and drinks are permitted.
.
---
11. Volunteer at Events
Consider volunteering at local events or festivals. In exchange for your time and assistance, you may gain free or discounted access to the event.
Many organizations and events offer volunteer opportunities that allow you to attend the event for free or at a discounted rate in exchange for your assistance.
For example, music festivals often have volunteer programs where you can help with tasks like ticketing, crowd control, or merchandise sales in exchange for free access to the festival.
Similarly, sporting events or conferences may offer volunteer positions that provide complimentary entry to the event. Volunteering not only allows you to save money on admission fees but also gives you the chance to be part of the event and contribute to the community.
.
---
12. How to Find Happy Hour Specials 
If you enjoy dining out, plan your meals during happy hour when restaurants offer discounted prices on food and drinks.
For example, a restaurant may offer half-price appetizers and discounted cocktails between 4 PM and 6 PM. This allows you to indulge in delicious food and beverages without breaking the bank.
Here are a few websites and apps that can help you find happy hour specials and save money:
Happy Hour Finder This website allows you to search for happy hour deals by location, cuisine, and specific days of the week. It provides detailed information about the happy hour offerings of various establishments, including food and drink specials.
DrinkedIn  is a mobile app that helps you discover nearby happy hour deals. You can search for happy hours by location, filter results based on your preferences, and even check-in to receive exclusive discounts and promotions.
Yelp  Yelp is a popular review website and app that also provides information about happy hour specials. You can search for restaurants and bars in your area, read reviews, and find details about their happy hour offerings, including prices and timing.
Remember to check the specific terms and conditions of each happy hour deal, as they may vary depending on the establishment. Additionally, it's always a good idea to call ahead or confirm the details on the establishment's website or social media pages before visiting, as happy hour offerings may be subject to change.
.
---
13. Community Centers and Recreation Departments 
Many community centers and recreation departments offer low-cost classes, workshops, and activities for both children and adults.
When it comes to saving money on entertainment and leisure activities, community centers and recreation departments can be great resources. These local establishments often offer a variety of affordable or even free programs and activities for people of all ages.
Community centers may host fitness classes, arts and crafts workshops, sports leagues, and educational programs at a fraction of the cost you might find elsewhere.
Recreation departments often organize community events, concerts, outdoor movie nights, and other recreational activities that are either low-cost or free for residents.
By exploring what your community center or recreation department has to offer, you can find enjoyable and budget-friendly ways to stay active and engaged in your community.
..
---
14. Use Discount Websites and Apps  
Explore websites like Groupon, LivingSocial, or Travelzoo, and mobile apps that offer discounts on a wide range of activities, including spa treatments, outdoor adventures, and dining experiences.
Travelzoo: Curates discounted deals on travel, entertainment, and local experiences, including activities, shows, and dining.  
Rakuten Offers cashback rewards for online purchases made through their platform, including purchases from entertainment and ticketing websites.  
Honey: A browser extension that automatically applies coupon codes at checkout for online shopping, including entertainment and ticketing websites.  
---
15. Follow Social Media Accounts of Local Venues
Stay updated with local venues, museums, theaters, and entertainment centers by following their social media accounts. They often share exclusive discounts and promotions with their followers.
Follow your local museum: Many museums have active social media accounts where they regularly post updates about exhibitions, events, and discounts. By following their accounts, you can find out about discounted admission days, special exhibitions with reduced ticket prices, or even free entry during certain times of the year. This allows you to enjoy cultural experiences while saving money.
Follow your local amusement park or theme park: Amusement parks and theme parks often run promotional campaigns on their social media platforms. By following their accounts, you can be aware of discounted ticket offers, flash sales, or special promotions for specific days or events. This way, you can plan your visit when the prices are more affordable and make the most of your leisure activities.
Remember to interact with the posts, comment, and share your experiences to stay engaged with the venue and receive updates on their latest deals and offers.
.
---
16. Plan Group Outings or Trips
Coordinate group outings or trips with friends or family members to share costs and benefit from group discounts on accommodations, transportation, and activities.
Organize a Group Hike: Instead of individually visiting expensive outdoor adventure parks or guided hiking tours, gather a group of friends or family members who enjoy outdoor activities. Research local hiking trails or nature reserves that offer free or low-cost access. By carpooling and sharing expenses like gas, snacks, and equipment, you can significantly reduce the overall cost of the outing while enjoying the beauty of nature
.
---
17. Look For Free Trial Periods
Take advantage of free trial periods offered by subscription-based services for entertainment or educational purposes. Just remember to cancel before the trial period ends to avoid any charges.
Streaming Services: Many streaming platforms offer free trial periods for new subscribers. Take advantage of these trial periods to access a wide range of movies, TV shows, and documentaries without paying the full subscription fee. Just be sure to cancel the trial before it ends if you decide not to continue with the service.
By exploring free trial periods, you can enjoy the benefits of various entertainment options without committing to long-term subscriptions or paying upfront costs. It allows you to assess the quality and value of the service before making a financial commitment, helping you make informed decisions while saving money
.
---
18. Explore DIY Projects and Hobbies
 Engage in do-it-yourself (DIY) projects or hobbies that allow you to create and enjoy entertainment at a fraction of the cost. This could include gardening, crafting, painting, or learning a musical instrument.
DIY Crafts: Engaging in DIY crafts is not only a fun and creative way to spend your leisure time, but it can also save you money on purchasing expensive home decor items or gifts. You can make personalized greeting cards, handmade jewelry, or even repurpose old items into unique pieces of art. Not only will you enjoy the process of creating something with your own hands, but you'll also save money by avoiding the higher costs associated with store-bought items.
By exploring DIY projects and hobbies, you can tap into your creativity, learn new skills, and find satisfaction in creating something unique. Additionally, you'll save money by not having to purchase pre-made items, making it a cost-effective way to enjoy your leisure time.
.
---
19. Create a Budget for Entertainment
Set aside a specific budget for entertainment and leisure activities each month. By planning and allocating a fixed amount, you can avoid overspending and make conscious choices about where to allocate your funds.
Set a Monthly Entertainment Budget: Determine how much money you can comfortably allocate to entertainment activities each month. This could include expenses such as movie tickets, dining out, concerts, or other recreational activities. Take into account your overall financial goals and prioritize your spending accordingly.
For example, you might decide to allocate $200 per month for entertainment. This budget can help you make conscious decisions about how you spend your money and avoid unnecessary impulse purchases. By tracking your expenses and staying within your entertainment budget, you'll have a clearer understanding of your spending habits and be able to save money over time.
Creating a budget for entertainment allows you to enjoy your leisure activities without overspending or sacrificing your financial goals. It helps you make informed choices about where your money goes and ensures that you can continue to enjoy entertainment while maintaining a healthy financial balance.
.
---
Conclusion
Saving money on entertainment and leisure activities doesn't mean sacrificing fun and enjoyment. By incorporating these 20 tips into your lifestyle, you can explore new experiences, pursue your hobbies, and have memorable moments without straining your budget. Remember, it's all about being resourceful, taking advantage of discounts and free options, and making conscious choices to prioritize your spending. With a little planning and creativity, you can enjoy a fulfilling and affordable leisure life.
.
---