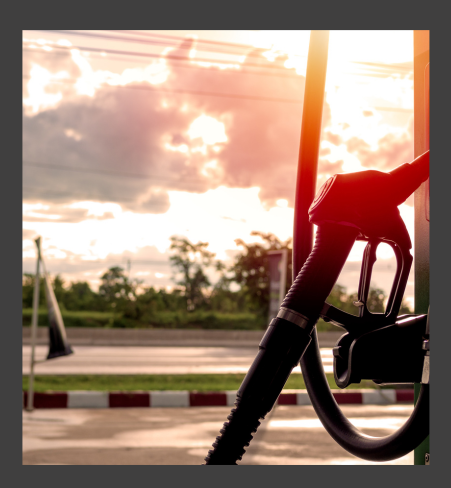 5 Gas Rewards Cards That Save Money
These 5 Gas Rewards Cards Save Money, especially with these high gas prices. The best part about these cards they have a rewards program with a wide variety of companies participating. Gas cards have been around for a while, but they are still popular among drivers. The gas card reward system is designed to make it easier for drivers to save money on gas.
Gas points are the rewards that one earns for using their gas card at the pump and for making purchases at the station. 
Examine which gas card works for you, as stated above, they have a wide range of participating companies, calculate how much accumulated rewards program will translate into gas savings.
How Gas Rewards Program Work
A gas rewards card is a type of credit card that gives you points or cash back for every dollar you spend on gas. You can use the points or cash back to buy more gas, get gift cards, or donate to charity. The average gas rewards program works by letting you earn points for every dollar spent on gas and then redeeming those points for discounts at the pump. As gas prices continue to fluctuate and climb, so does the pressure for drivers to find the cheapest gas and this post highlights the different ways to do so.
.
---
Gas Buddy
TYPE : GAS SAVINGS
Gas Buddy is one of the most popular apps that drivers tend to use in hopes to find cheap gas. The app has relies on it community to share and report where the cheap gas is. The app works by entering your location and then shows the cheapest gas prices around you. In addition to saving money on gas, customers can accrue points by making purchase with Gas Buddy  which converts to points and can be used to purchase fuel.  The app has various tools that aim to save more money for customers
Some of the GasBuddy Features
No credit checks and easy sign up
Saves 5x as in comparison to other gas rewards cards
Fill-ups are effortlessly deducted from your linked debit card
Gas Price Map – allows you to search real time fuel gas stations with cheap prices
Outrage Tracker – shows which gas station have fuel and power during a disaster
Vehicle Recalls – helps you find out if your vehicle is being recalled and the next steps
Trip Cost Calculator – which helps in planning your road trip and off course, with cheap gas along the way
.
---
Gas Guru
TYPE : REWARDS
Gas Guru is an app that also aims to search for the cheapest gas for its consumers, whereby the customer has an option of to filter the search results by either price, fuel grade and or distance. The information is not sourced from the community as GasBuddy, but it is sourced from Oil Price Information Service, which is a fuel pricing service firm.
BEST FEATURES
APP Rating: it has a 3.1 rating in the Apple Store
Source: it is owned and operated by Yellow Pages
Type of Gas: shows different prices for different fuel grades
.
---
BP  Rewards
TYPE : REWARDS CARD
BP Rewards Visa card, can be used at any BP Gas Station. The rewards card currently provides a 15%  per gallon fuel discount at BP stations and earn rewards on all other purchases. You can use the BP Rewards to for other purchases which then add to your rewards.
BEST FEATURES
3% Cash Back on grocery purchases

3% Cash Back on dining purchases

1% Cash Back on all other qualifying purchases

5% Cash Back on your non-fuel BP and Amoco purchases
.
---
Shell Rewards
TYPE: REWARDS CARD
Shell Gas Reward Card is geared to save their customers on fuel with at least $0.10 per gallon and up to 35 gallon. The savings are applied instantly at the pumps at participating Shell locations. There are two different cards that one can apply for, the first card is through Shell itself and the second one is through Citibank.
BEST FEATURES
Shell Card: saves $0.10 at participating Shell Gas Stations
Shell Card: 10% Shell Rebates on your first $1,200 non-fuel purchases per year
Citi Bank Shell Card: the above options with 2% on your first $10,000 Dining and Grocery purchases per year
.
---
Exxon Mobil
TYPE: REWARDS 
Exxon Mobil, is a well known gas station and is available in most states. With the high gas prices the
Exxon Mobil Rewards Card aims to save money for its clients. The process is simple to sign up as you can easily create a free Exxon account. You can see how much points you have earned through Exxon Mobil website
BEST FEATURES
Exxon Mobil Rewards+ app you can easily earn, track and redeem points
More Rewards: 2¢/dollar in points at the store with your Exxon Mobil
Gas Savings: Earn at least 3¢/gal in points at the fuel pump, a 100 points = $1 in savings
.
---
Conclusion
With the high fuel prices, it seems choosing a gas rewards cards, may be a better money saving tip. Everyday the gas prices are soaring much higher and there seems to be no sign of slowing down. The best approach is to find a gas rewards card that actually helps you in saving money, and not deter you from that.
.
---
Cheering To Your Success
Brenda | www.DesignYourFinances.com
Let's Connect on Social Media! | Pinterest | Facebook |
---