Inspiring Side Hustle Quotes
These Inspiring Side Hustle Quotes will inspire you and encourage you to not giving up, when it come to business. The most common definition of a side hustle is a means of making money alongside one's main form of employment or income.
There are multiple ways of creating additional income especially being currently in the height of the gig economy.
Most side hustles can grow and become full time earning opportunities or full operating businesses.
Side hustles have many challenges and but some of the most challenging aspects includes choosing a side hustle that actually works and creates profitable returns. 
These quotes will not only encourage you, but will also provide tips on how other successful side hustle become profitable. They also include the full journey from starting as an idea to completing become a profitable, and full operational business model. Before starting a side hustle, the most important action item is to first do your research. Not all side hustle are easy to start and worst of all, some are just a waste of time and are not profitable.
Below are some of our favorite side hustles which can turn into a business that you can scale and earn more
Profitable Side Hustles 
YouTuber or Video Content Creator
.
---
Best Side Hustle Books
.
Personal Development
This book showcases and highlights the best ways to attract people and more importantly develop people skills 
How to change People

Six ways to make people like you

How to win people to your way of thinking

Inspirational personal development guide

Fundamental techniques in handling people

Provides an authoritative program for developing the basic and essential people skills
.
---
Business Workbook Planner
This workbook is great for side hustles or entrepreneurs starting their journey, as it shows step by step process of creating a business.
Insider tips from successful entrepreneurs

Legal guidelines to protect your assets

Budget and forecast tools

How to avoid the pitfalls that doom most startups

Guidance on how to scale and grow

Suggestions on how to dominate online platforms

Tips to beat your competitors with SEO and social media
.
---
Win in Business
This book showcases how to make your ideas 10 times bigger
Know the exact formula to solve problems

Discover the time management myth

Highlights the best strategies to use to gain audience

Showcases how to quickly take an idea into profitability

Learn the "Estimation of Effort" calculation to ensure you exceed your targets
---
Side Hustle Ideas
Related Post:
As stated before, starting a side hustle requires one to conduct through research on the market or niche you want to start your business in.  Read more on how to create a side hustle. This section will showcases questions you need to answer before starting your side hustle. If you are completely unsure of where to start it may be best to create a qualifying template of what you wish your side hustle should be structured, for instance
1 Type – do you want the side hustle to be passive income or constant interaction with clients or customers
2. Workload – how much workload does the business require during setup and after doors open
3. Availability – do you have enough time to allocate to your side 
4. Skills – do you need to secure new skills or you can easily learn how to manage your side hustle
.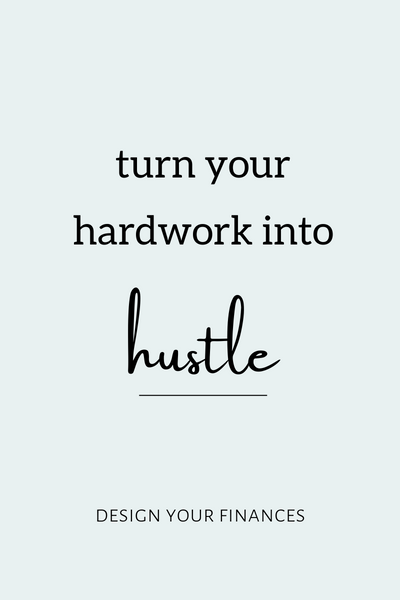 .
turn your hardwork into hustle
.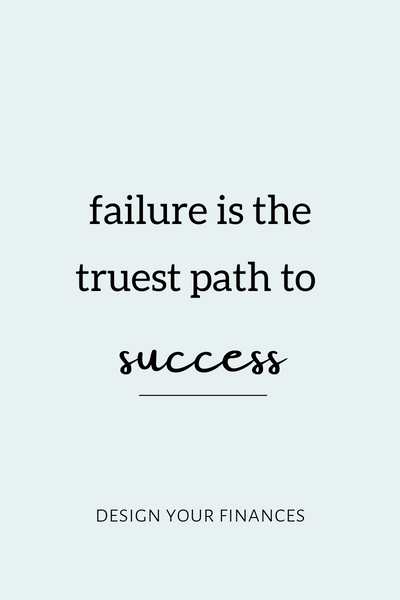 .
failure is the truest path to success
.
---
Side Hustle Business
Related Post: Quotes on How to Make Money
Once you have completed the first part of your side business qualifying template, the next phase would be to research and identify how profitable the venture will be. This is one of the biggest mistake many people do, they do not fully verify if its challenging make money money in that niche, worse if there is high barrier to entry.  The best approach would be to: 
1 Competitors – research your top competitors and see the quality of work they produce
2. Compare – if you can deliver equal or better products or services
3. Customers – research who their customers are, also known as a customer avatar
.
.
never let frustrations overcome potential
.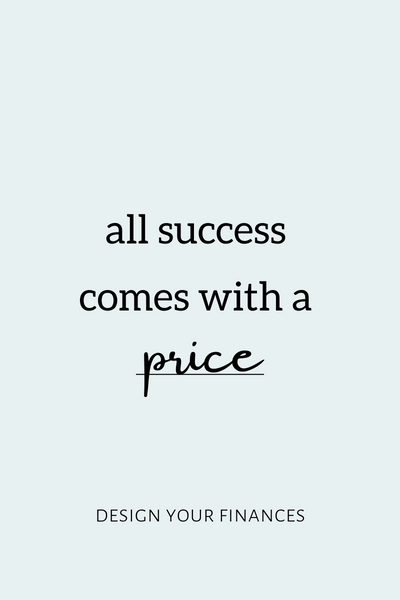 .
all success comes with a price
.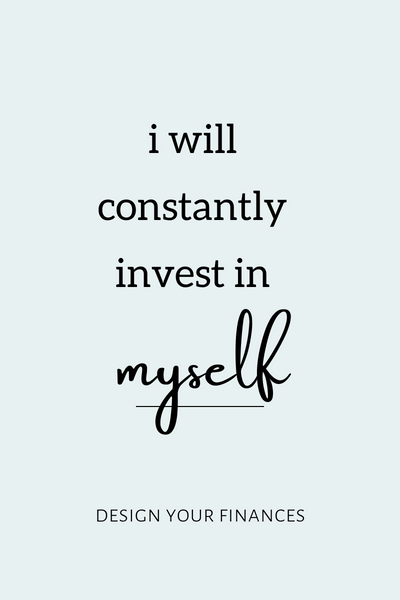 .
i will constantly invest in myself
.
---
Side Hustle Business Ideas
Related Post: How to Turn a Side Hustle into a Business
At this point you have conducted your research and are more familiar with your side hustle, the next phase is to build out your side hustle. Below are some tips to consider: 
1 Side Hustle Selection – now you can select your side hustle that fits your schedule, skills and bandwidth
2. Invest – you may need to invest in some tools and systems to help you manage your business 
3. Product or Service – pay extra attention to your customers and the service or products you sale 
4. Department – set up a workflow for your side hustle for easy management 
.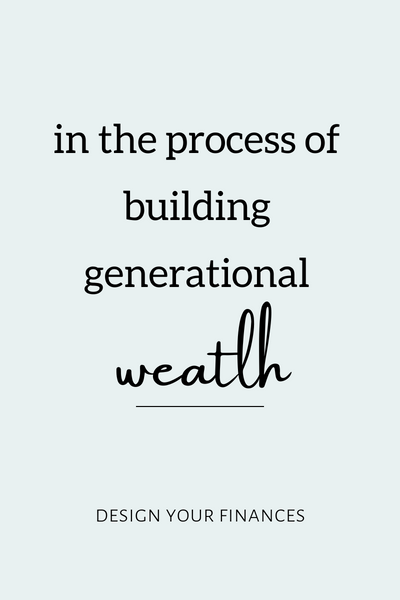 .
in the process of building generational wealth
.
---
Side Hustle About Success
Related Post: Motivating Financial Freedom Quotes
Now that you have gone through the whole process and more comfortable with your research, in these phase you may want create your goal post of what success looks like for you side hustle, below are some goal post to consider:
1 Customers – you want to see an increase of customers or sales, what is that target number 
2. Sales – what sales do you want to achieve in your first month, quarter or year 
3. Social Media – which platform are you going to start and how many followers do you need to get in the first month, quarter or year
.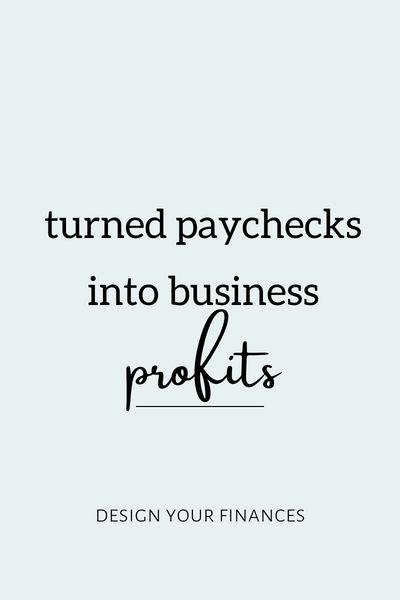 .
turned paychecks into business profits
.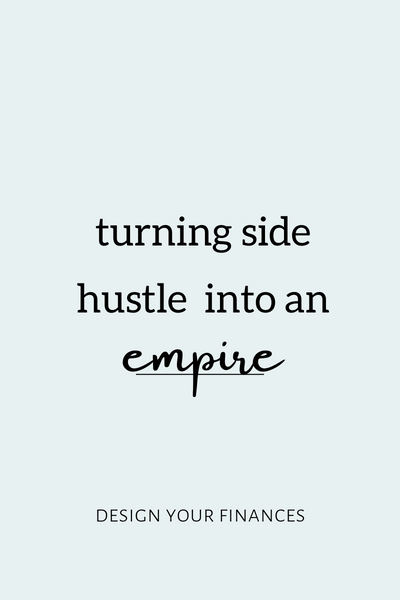 .
turning side hustle into an empire
.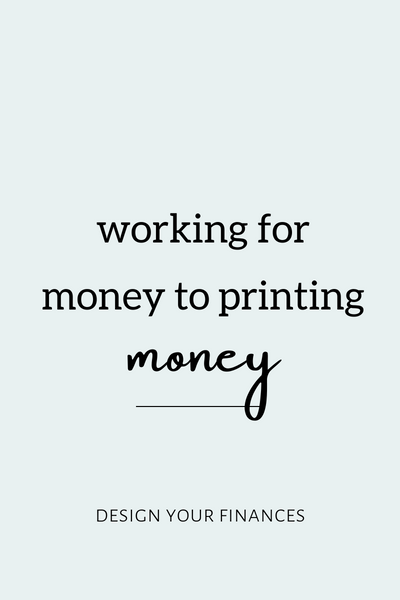 .
working for money to printing money
.
---
Conclusion
There are so many ways and different types of side hustles that can actually turn into a full time income. This post highlighted how to research a profitable side hustle. The most important aspect is to first research your potential customers and how much profitable the side hustle is. Hopefully this helped in giving an overview of how to select an income producing business. 
.
---
Cheering To Your Success
Brenda | www.DesignYourFinances.com
Let's Connect on Social Media! | Pinterest | Facebook |
---