10 Top Paying Side Hustles That Make Money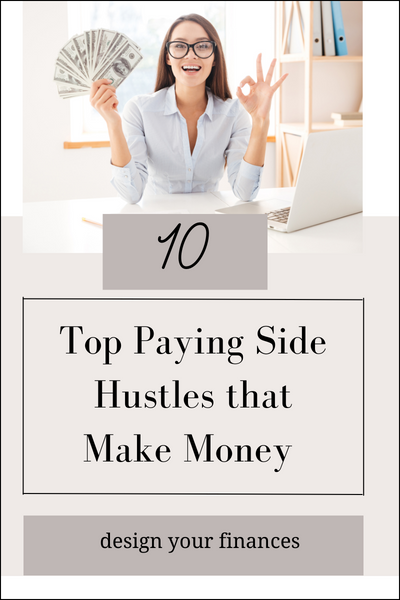 This post showcases different types of Top Paying Side Hustles that can make full time income.
The side hustles have low cost start up and can easily scale up into generating full time income.
Most of the side hustles can also generate passive income which is the best form of side business.
The most favored side hustle is part of the gig economy where you can easily  monetize your skill-set, by becoming a freelancer.
My favorite side hustle is blogging and this can easily generate 6 Figures in a year and the post showcases how to set up a blog that generates income.
---
Please Note: Post may contain affiliate links. I only recommend products that I have fully vetted myself or use personally
---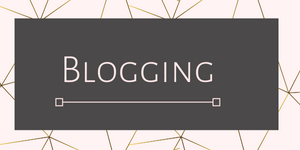 TYPE: SIDE HUSTLES
MONTHLY INCOME: $6000
Blogging is the process of updating content which is segmented by categories mainly topics of interest. This side hustle has truly become a thriving business to those that correctly created the business. Many people approach blogging as a hobby, if you want to make money from blogging this is totally an incorrect way to start. This posts showcase the steps to create a blog from scratch with the mindset of turning the blog into business. Read More: How to Start an Income Blog
---
.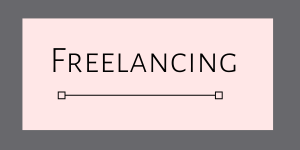 TYPE: SIDE HUSTLES
MONTHLY INCOME: $4000
This is the PERFECT place to start earning money. FIVERR is platform where business owners pay a fee to get tasks completed. The best way to get started, research the top performers in your interested area, study what services they offer, their rates and how they wrote their business profile and use that as inspiration for your services, please do not copy, that is never good practice. You can start learning from YouTube to improve your skill and market your services.  Click Here to Get Started
.
---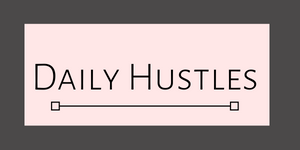 TYPE: SIDE HUSTLES
DAILY INCOME TARGET: $500
There are many ways to make money online as well as offline. To make money online creates different methods of revenue streams. To keep the numbers conservative, if you make $300 a day times 20 working days in a month, that totals to $6000  a month!! This posts showcases the different types of gigs that can make $500 a day. Read More: How to Make $500 a Day
.
---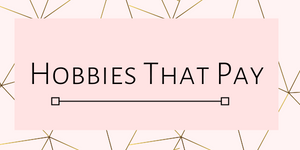 TYPE: HOBBIES
AIM: HOBBIES THAT PAY
A hobby is an activity that you do simply for enjoyment. This article showcases hobbies that make money and can turn into full income. There are many ways you can earn from a single hobby, and this post list 20 hobbies and how you can turn them into a full earning business. The post also list the top performing business that can be created from your hobby. Read More: 20 Hobbies That Make Money
.
---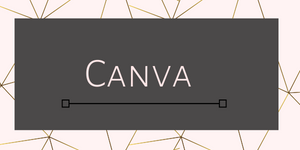 SERVICE: GRAPHIC DESIGN
COST: 30 DAY FREE TRIAL
This is one of the most dynamic tools when it comes to graphic design. The system is user friendly that makes it easier for the less tech savvy. The system comes with predesigned templates for different social media platforms such as Facebook, Pinterest, YouTube, Instagram and many more. You can design anything with this tool and this helps with user engagements such designs include, infographics, newsletters, brochures, flyers, logos, photo books, print products, invitations, ebooks, printables and so much more. All the graphics of Design Your Finances are created in Canva. You can create teams in your Canva account and set your business colors. Click Here to Learn More
.
---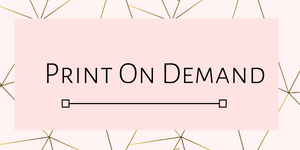 TYPE: PRINT ON DEMAND
COST: HAS A FREE ACCOUNT
Print on Demand is a business model that uses printing technology to print designs on different products. You need this system to start the business. It comes with a premium service, but you can certainly start your business with the basic account. This system allows you to upload your designs, select your products, manage your orders and connect to other selling platforms such as Etsy and many others. Click Here: Print On Demand
.
---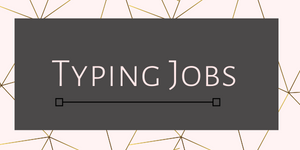 Rates: $5 – 25 per audio hour
Payment: Various Methods
Level: Beginners and Experienced
Transcription services or Typing Jobs is the process of converting audio files into written text. A transcriptionist or professional typist specializes in listening to audio files and converting them to a text format. Even though they have requirements, this company is great for beginners. Considering that you are paid per audio hour and not the amount of time it takes to complete your work, their files are between 10 minutes or less. They have a free automated transcript which also helps in saving about 60% of your writing time. There is a monthly bonus of $5 for every 3 hours completed. They don't assign files, you get choose. Click Here For Top Typing Companies  
.
---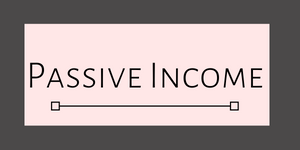 TYPE: PRINT ON DEMAND
COST: HAS A FREE ACCOUNT
PASSIVE INCOME includes earnings or proceeds derived from activities that do not require day to day management, but still generate income consistently. There has been an explosion of business that can easily generate passive income. This post showcases different types of passive income that can easily turn into full time income Read More: 10 Ways to Make Passive Income
---
Cheering To Your Success
Brenda | www.DesignYourFinances.com
Let's Connect on Social Media! | Pinterest | Facebook |
---